John Glanvill - Anxiety, OCD & depression, discernment & education
is creating emotional calmness, self-worth, direction, meaning & connection.
Select a membership level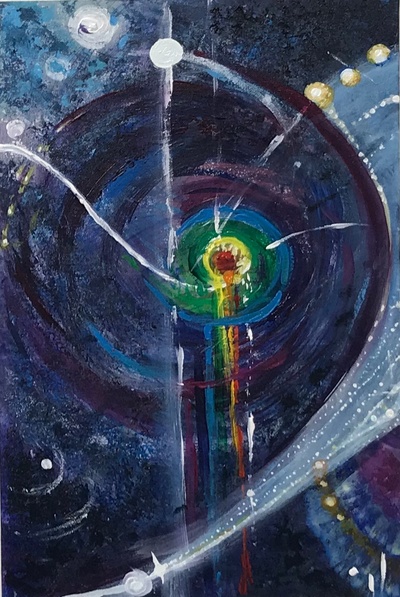 Get Started 3
Limited (0 remaining)
The earlier you sign up the less you pay (fixed for all videos) - this is to thank you for your faith in me and the time it takes to write, produce, edit and create serious content that really can make a difference to your emotional wellbeing.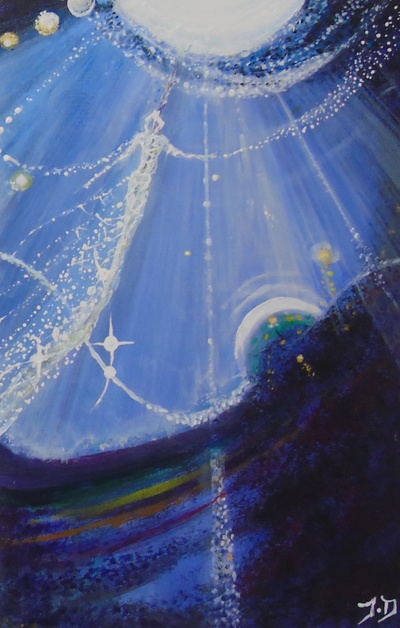 Get Started 4
Limited (196 remaining)
Free access to all my existing videos. You only pay when I upload a new video, you can quit anytime and the earlier you sign up, the more money you save. You have nothing to lose except anxiety! 

So, let's get started! You only pay when I release new videos US $5 ≈ £3.25 the system bills in local currency and there will only be a couple per month.

If the Patreon system rejects your credit card - Paypal is a great option to use to sign up with. 

Many kind people making a smallcontribution, means we all benefit. 
You access my extensive knowledge sooner.
It finances my transition from therapist to full-time creator of mental health recovery videos.
We, finally generate a kick-ass resource to help stem the (outrageous) epidemic of (unsupported) anxiety, OCD and depression which actually works and is truly affordable.


As an early adopter helping me at the beginning of this project you will benefit from this opportunity to receive all my Patreon work for only $5 per new video (as long as you remain a subscriber) 

If you can afford more, please pay what you can or feel is right for you, from what is available.

You access all existing videos, you only pay when I release a video or voice recording, you can stop anytime and as an early adopter you get this great value. You absolutely can't lose out by joining today.  Thank you for supporting me.   

John x 

PS. If I had financial independence I would be doing this for free and ultimately when the whole project is completed it is my intention to make this database of knowledge freely available to all charities and mental health support groups. 
Kind Altruistic Sponsor
If you are financially secure and are looking for a good cause to support please choose this option. 
Free access to all my existing videos. You only pay when I upload a new video and you can quit anytime if I am not providing value through great content.
John
About John Glanvill - Anxiety, OCD & depression, discernment & education
Practical advice for smart people who want quality knowledge
I am aiming to produce at least one high quality 25-minute long video per month, that will (over-time) teach you everything you need to know, to take back control from
Anxiety
,
OCD
and
Depression
. These will be amongst the highest quality, straight-talking, here's what you need to do, self-help videos on the market. As an early adopter, you will get access to this material at a fixed low cost and you will be enabling me to get all of my knowledge out of my head and into yours.
(Paintings by my partner Jen Davies 
www.etherealartist.com
)
Watch my first video below this, then sign up!

Click on the orange "
Become a Patron
" button to your upper right, you will instantly get full access to all existing videos, you only pay for new ones (when they are released) so there's no risk, no initial cost, no monthly fee, just sign up and get watching - you can cancel anytime if I don't add value.... But, I will do my best to keep you engaged and supporting me through the quality of my work.
Detailed Explanation for people who doubt... (i.e. people with OCD)

Note
: If you are a therapist (like me) this information will certainly strengthen your tool bag of skills and therapeutic interventions.
My name is John Glanvill and for the last 20 years I have studied everything there is to know about finding calmness and happiness within myself - and I have made it! No more OCD, anxiety or depression, I am calm and happy and due to my engineering background, I have a process to keep myself there. This spurred me on to become a therapist and my work has profoundly changed the lives of thousands of my clients. 
Read testimonials here...

What sets me aside from other Therapists is that I teach sensible strategies. I don't just explain the complex psychology and physiology elements that cripple intelligent, creative people but give you the 'how to fix it' tools. As an extremely sceptical person, I would not recommend anything I had not tried myself, hence the extensive fieldwork including a ten-day Vipassana silent meditation retreat, time in the Amazon rainforest working with Ayahuasca and yearly international retreats and workshops.  I've researched philosophies, theories and spiritual practices and I've done this so you don't have to do this. I guide you through what you need to do to change (this is where most therapists fail) I will bluntly tell you what you will need to do (and stop doing) most importantly HOW to do this.
* Please note my pricing comments in the video above are now out of date.
This Patreon page is about sharing with you everything I have discovered on how it is possible to change your emotions, understand who you really are, silence your thinking mind, release fear and find calmness and happiness within yourself regardless of what goes on around you.
The Pitch....


For 12 years I have been working face to face as an Anxiety, OCD and Depression therapist so I know a lot about it! Currently I only generally help one client at a time as it is face to face but, having worked with technology, software and processes half my life, I am in the perfect position of having the ability to reach thousands more.
If I had time, I could produce and distribute high-quality human engineering products to address the anxiety pandemic, to help to understand what your thoughts and body are doing to keep you from emotional calmness and how to be free to live a better life. The more patrons I can get, the more time I can spend on content, it really is that simple. You can find out more about me on my
website here
.

Why sponsor me?

There are lots of other therapists and coaches doing work like this - but I promise you that I am different... 
just read
some of the responses I have received in the past couple of months with my initial videos. I understand this specialist area in great depth, I have a good many doctors and teachers who are often shocked by things they haven't learned. I mentor other therapists because
I know
how systems work and couple that logic, reason and my ability to explain things simply .......
My own personality profile is important too I am a Myers Briggs 
INFJ
, an
Enneagram type 4
, an introverted extrovert and a whole raft of other contradictions, I like being with people, but also dislike being with people, I hate small talk, but love in-depth conversation, I am very sensitive, yet can be detached. The uniqueness of my perspective on life, the capacity to assimilate information, intuition and understanding of personality types, this is how I can produce top quality innovative and intuitive tools.
I am an extremely creative individual who has been fortunate enough to have to had a wide range of life, working and cultural experiences, which I can assimilate into a
lifeline
for sufferers of OCD, Anxiety, Depression and some of their debilitating outcomes and presentations (from Chronic Fatigue, Fibromyalgia and IBS through Fears and Phobias to bladder problems and intrusive thoughts).
If I can gain enough sponsorship (sponsorship can be as little as
two dollars per creation
) to work exclusively on these products, the sponsors will benefit directly (as will their friends and families) and this may also benefit charitable organisations as I hope to provide a skills transfer so that together we can offer help and life-changing strategies to the huge population of sufferers.
It's not about the money, it's about the value

I try to work the same way as I live my life, honestly and with integrity, I am not doing this solely to make money, I am doing this because creating content is what I love doing and being a therapist is what I want to end doing. Should I make a good living from this it will be because my content is very good and people are happy to buy it. As in my teachings, I need to have my own goals, values and direction. 
How Patreon works

For their explanation, you can click
HERE
.
However, simply put, you securely give patreon your credit card (or paypal) details and are Charged a small fee for every creation I post to support me working directly on content for you rather than going to my day job and all my knowledge remaining inside my head (and of use to nobody except myself).
Many artisans in the past (not just artists such as Michelangelo and Leonardo de Vinci) had patrons that would support them so they could focus their unique skills on creativity rather than earning money to live and creating only in their spare time (if they were not too tired).
You can end your subscription at any time, however, I trust my natural accountability will ensure you will remain a sponsor due to the quality and frequency of delivery of my blogs, videos, animations and meditation recordings and their positive, hopefully, life-changing effects on you and your family and friends.
Early adopters

To reward those who support me now I am going to start selling my videos at $2 per posting but limit it to the first 100 kind soles who support me, then once they are gone move to $3 for the next 50, $4 for the next 50 after that and so on.
As an early adopter, all my videos for the lifetime of the project will be fixed at your joining limit (all the time you remain subscribed).
If any patrons at a lower cost decide to stop supporting me, those lower price options will become re-available.
Video disclaimer

These videos are produced and broadcast by John Glanvill solely for educational purposes. The information included in it is not medical advice and is not intended to replace the considered judgment of a licensed physician with respect to particular patients, procedures, or practices. To the extent permissible under applicable laws, John Glanvill does not assume responsibility for any injury and/or damage to persons or property as a result of any actual or alleged libellous statements; infringement of intellectual property or privacy rights; product liability, whether resulting from negligence or otherwise; or from any use or operation of any ideas, instructions, procedures, products or methods contained herein. John Glanvill does not approve or endorse any products, services or methods referenced in these videos, and the videos should not be cited in any way that would imply such approval or endorsement.

Share

The more people I can get to support me the more I can produce for you, so please share this page in any way you can, with as many people as you can.

Summary 

Please help me to spend all my time creating content rather than being a therapist, this way my knowledge is available to all who wish to access it and it won't disappear if I should die or when I retire.
You will need to trust me, however, I respond well when people put their faith in me, I am accountable and quite excited to have the potential ability to really let my creativity out.
I will begin generating content in March 2019 and will be aiming for 1 or 2 quality posts per month in the beginning, ramping up as I get more sponsorship and can free up my time.
Thank you so very much - please trust that I can deliver something very special.
John
I will dedicate 1 working day per week for the creation of content (plus all my free time when I can).

At 300 patrons I will dedicate 2 working days per week to the creation of content.
1 of 2
Recent posts by John Glanvill - Anxiety, OCD & depression, discernment & education