Lucifer, The Bad Dude Below
is creating The Story of Hell and Other Writings
Select a membership level
Imp
Bottom level mail clerks, frontline grunts, and pin cushions delivering daily memos and briefings briefings. May occasionally get a cookie.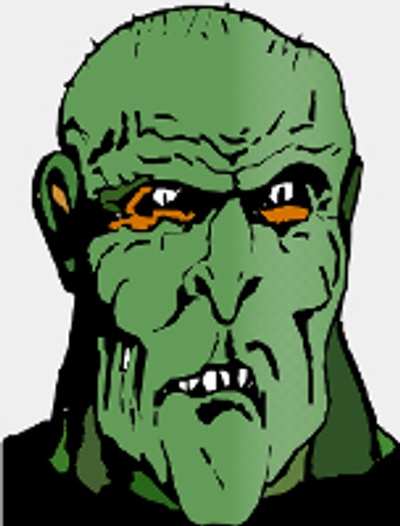 Ogre
A lesser minion that compiles monthly reports on allies and locales, delivers bi-weekly briefings of sit-reps on frontline campaigns, is an avid reader of my bi-weekly thoughts on the human worms repeating history and monthly chapters of the history of Hell after the Fall, and will take a initiate a vote on a new design once a month.
Regularly caught snooping through the memos and briefings in the boss's desk.
Winged Terror
A ranking demon that delivers weekly reports from the frontlines, monthly dossiers on the rebel splinter leaders, relaxes to my bi-weekly thoughts on the human worms repeating history and and monthly chapters of my life before the rebellion in Heaven. Will fly through the Ogres' offices for additional material.

About Lucifer, The Bad Dude Below
Hello Minions and other worms! I am Lucifer, Chief Demon of Hell, Lord of Pride, and the eventual overseer of most you.

While it pains me to have to do this, my pathetic slave is in need of surviving on your stupid dirtball so I may continue to use him as my conduit. Thus, I may continue to bring my snark, rants, and typographical headsmacks to the Twittersphere.

To that end you worms are in luck! I'm ordering my slave to transcribe a number of daily, weekly, bi-weekly, and monthly posts for those that decide to help keep him alive. In addition he has been "kind" enough, after a brief discussion to include two of his own serials.

Sign up and you'll learn about the mighty pantheon down here, the history of the Hell from one who has live here, all about the many tormentous places down here, and a monthly Q&A. I suppose I can give you some input on what I force my slave to write next. Just the threat of my red hot trident gets him to hop to it (he's highly sensitive to high temperatures).

Join the Alt-Light today; for we have cookies AND bar-b-que!

Upon hitting this goal, pre-production of a series of animated shorts will begin. Utilizing the style of old school flash animation you worms will get to watch the happenings down here.
1 of 2
Recent posts by Lucifer, The Bad Dude Below
By becoming a patron, you'll instantly unlock access to 18 exclusive posts
By becoming a patron, you'll instantly unlock access to 18 exclusive posts