The Burrow Reviews
is creating Latest Reviews, Into the Burrow Podcast, and News Coverage
Select a membership level
Candyman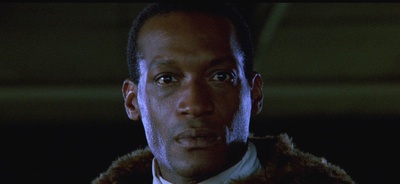 We appreciate any support we can get. So we'll pass out some candy for you. 
If you donate $1, we will give you a shout-out on Twitter and Facebook! This is how you can submit questions for our Q&A sessions as well.
It Follows
For $2 you get early-access to our videos.

If you donate $1, we will give you a shout-out on Twitter and Facebook! This is how you can submit questions for our Q&A sessions as well.

Hereditary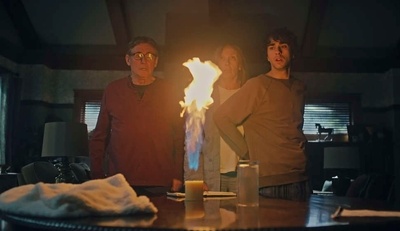 I mean, you're basically our family. Choose what we review, by poll, at least once a month. This will help us better understand what will appeal to our viewers so we can curate content based on what YOU like. 
How about exclusive videos and podcast discussions on top of that? Remember that you get everything in the previous tiers, too; including sending in questions to ask so we can reboot our Q&A sessions. 
The icing on the cake? Discounts on our merchandise when we get more in stock AND when a few more patrons select this tier, we will open up a Discord sever for you to share your love of film with our very own community. 
About
My name is Jared, and I am a Nebraskan film and TV reviewer and future critic.
Here
, you will find our written reviews for newly released movies and TV shows, along with Hollywood related news topics. To compliment that content, I will also write reviews/stories covering film and televison projects here in Nebraska to support the local community.
While studying at the University of Nebraska-Lincoln, I gave myself one goal: do what makes me happy. Fortunately, I found my passion and began to work on my future in many ways; writing screenplays, acting, and studying film. For a while I managed a movie theatre along with an incredible team of genuine people. It was there that I learned how exciting the movie industry truly is. With this knowledge base and passion, I plan to bring my audience a professional and enjoyable way to keep up with the world of entertainment! I couldn't thank you enough for being here. Patreon allows me to create content for you without the restrictions on what I can/can't do.
We want to make The Burrow Reviews all-inclusive. If you're a video game fan, we plan on streaming and reviewing video games as well; maybe even dipping into vlogging and makeup in the near future. However, our main focus is on film and television, and as such, the majority of content we cover will fall in that category. As we grow, we'll make it our mission to add more for you to enjoy!
Remember to follow us on social media so you never miss a beat. Only then will you get to call yourself an
Owl!
Once we hit our first big milestone, we will start a livestream just for you! Come ask questions and chat with us for a couple of hours. 
1 of 4
By becoming a patron, you'll instantly unlock access to 32 exclusive posts
By becoming a patron, you'll instantly unlock access to 32 exclusive posts
Recent posts by The Burrow Reviews