The Fox Lantern
is creating space for art, weirdness, spirit animals, & the human experience
Select a membership level
Fox Fuel
Thank you for Fueling the Fox!  You have my heartfelt gratitude as your contribution keeps the magic moving around here.
Fox Sight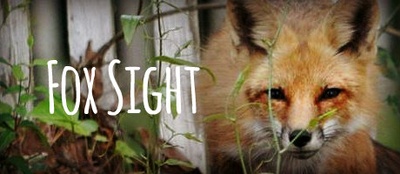 Patrons of this tier will receive access to a monthly blog-type post resulting from an intuitive bone and card reading. Every month I will draw cards and cast bones to divine concepts that help you focus on self care and awareness.  These special posts will have you, the patron, in mind, and open possibilities up for conversation and connection.
Fox Tails
Limited (20 remaining)
Looking to add an original watercolor or ink piece of art to your collection? Every month I will be exploring an animal energy, culture, or theme and expressing it through ink and watercolor.  In addition to your original piece that will be mailed directly to you you will have access to special posts made regarding these concepts and themes and how they apply to our human experience.
About
Welcome to one of my many dens found here in the vast realm we call the internet...
If you have found yourself on Patreon then you undoubtedly are a believer in connecting with a global community and understand the many ways that supporting the arts can change the world around us.  By paying any amount of money to any artist you are offering foundations of stability during the exploration of ways to assess, absorb, and adapt to the human experience.  Your patronage encourages, empowers, challenges, and inspires artists like myself to reach beyond the edges of what is comfortable to bring back and share in the magic that is found there.  Through platforms like Patreon we are breaking down the commercial walls that we are tired of climbing up and over to meet and connect with each other on our terms.  As a patron you support what you believe in and in return you experience first hand what happens when an artist creates from a space of freedom, authenticity, and a desire to share who they are with people who 'get it'.  Together artist and patron draft, sculpt, and develop concepts into reality.  We are on this adventure together.   
My name is Kimberley Coffman but nowadays most people know me as 'Fox' and (disclaimer) I wear many, many hats.  I am a life long, self-taught artist that "went pro" back in 2009 just after leaving many years of veterinary practice that were a result of my college education. In 2013 I added a new 'hat' to my 'collection' and became a professional Soul Spirit Animal Practitioner offering my unique gift of intuitively seeing energy signatures within people as very specific animals to empower, align, and encourage authentic living. The last ten years have been rewarding and have lead to learning many lessons, acquiring many new skills, and establishing long-term goals to reach for within myself.  I was born and raised overseas as a Third Culture Kid living in eight different countries and visiting well over twenty and feel that this is a large part of how I approach my day to day.  I strive to be mindful of how my experiences shape my creative expression and am working on ways to break down my own psychological barriers to share what I connect to in a variety of mediums. While ink, pencil, and acrylic have been around in my tool box for as long as I remember I have found joy in creating with polymer clay, watercolor, natural fibers and elements, and my recently rekindled love of singing, composing, and playing music.  I have a keen interest in folklore, ancient cultures, and animism. I adore problem solving with creative solutions especially the hands-on kind.  Psychology and behavior fascinate me and because of this I am always ready to go and immerse myself in a variety of lectures, exhibitions, and other forms of experiences to explore the mind, body, and soul.  I enjoy international foods, travel, kayaking, camping, film, niche fan conventions, witty conversation, and being mildly or overly eccentric.  Through Patreon, I hope to combine my interests and practices into cohesive expressions of art that will find their way to the people they are meant for.
By becoming a patron you will receive exclusive access to the majority of my creative projects that I will be running ONLY through Patreon. The tier that you choose will determine what sorts of monthly surprises you will receive!  In addition to physical original artworks (watercolors, inks, sculpture, tribal-nouveau tools, etc) that I will send out each month to you, my soon-to-be launched podcast will have some episodes that are only available to patrons! I have plans for instructional DIY and How-To videos for you as well that are both pre-recorded and live for you to follow along with.      
This is a fluid, shifting environment and I may change the rewards at times due to materials available, upcoming events, or patron ideas.  These types of changes will always be announced after the previous month rewards have been sent or posted and will give you a chance to adjust as you wish.
I always want to hear your suggestions, constructive criticism, and responses to what I am making so please leave comments and send messages when and where you can!
A few last things to remember:
- You can change your tier at any time.
- You can cancel at any time.
- Keep your address up to date for those of you receiving monthly rewards.
- Be sure to follow me on 
Instagram
and 
Facebook
: @THEFOXLANTERN to connect and stay up to date with what I am up to
If I hit this milestone monthly then I will be able to fully tend to my muggle responsibilities AND fund bigger and more interesting projects to bring you more monthly rewards.
1 of 1
Recent posts by The Fox Lantern
By becoming a patron, you'll instantly unlock access to 2 exclusive posts
By becoming a patron, you'll instantly unlock access to 2 exclusive posts