The Hard Rock Show
is creating A Television Show & Online Video Content
Select a membership level
The Swear Box
Throw a little coin into our "swear box"!

Every little bit counts and we truly mean that. As our way of showing thanks for selecting this tier, we'll poll you for input on what we cover on the weekly show and you'll be automatically in the random draw for our monthly giveaways!

THRS Behind The Scenes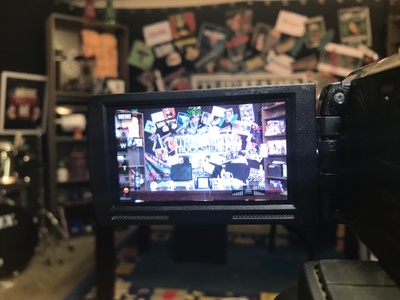 Come behind the scenes on THRS!

In addition to the rewards of the previous tier once a week we'll provide you with an exclusive video update on all things THRS. This video will go over what we've been up to recently as well as all we plan to do while giving you a unique insight into how we do things.

Also, each month we'll take questions from you and answer them in a few different ways. This will be done via "Tha Mail" segment on the show, as part of the weekly video update or maybe even as stand alone content depending on how in depth we go in answering your questions.

THRS Society Membership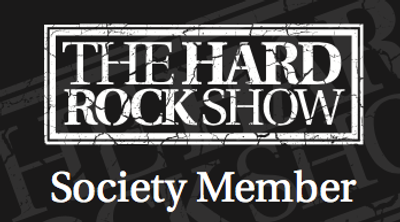 Welcome to our "Hard Rock Society"!

In addition to the rewards of the previous tiers, at this level we'll give you early access to all our content. Every piece of video we do, you'll get to see before the general public and on top of that we'll add you to an exclusive chat group where you'll be able to interact with us.

Also, you'll be given first access to any and all of our THRS Merchandise and get a 10% discount on any purchases you make.

About
Hi there, thanks for stopping by and checking out our page!

The Hard Rock Show (THRS) started out in 2011 as an online show dedicated to shining a much needed light on independent rock & metal bands from Australia and all over the world. Growing quickly, we made our television debut in 2012 and have stayed there up until today while continuing to grow our online presence.

In an ever challenging independent media landscape, now more than ever we need to take our destiny into our own hands and grow our online reach to further strengthen our ability to give greatly deserving artists some positive exposure. We know how to do it but this requires one person to work full time on all things THRS.

We are all volunteers and there is no payment for being on Community TV. We do everything in house, all the production is done by those you see on camera. We're very much a D.I.Y. outfit and love it being that way. We never charge bands we cover anything for our time, our only source of revenue from doing this is from merchandise, sponsor deals and Patreon. Unfortunately the constant disruption to the Community TV platform here due to the policy position of the government has greatly impacted our ability to fund from sponsors and so we're looking for a little help from all of you out there…

We've put together what we think are some great little packages, please take a minute to go over them and if you're able to support us at all, it will be more appreciated than you can imagine. Our ultimate goal is to keep me (Andrew) working full time on things so we can direct our focus to growing bigger and better than ever and also release years worth of unaired, archived footage!

No matter what, we love what we do and will find a way to keep doing it. Any help you can provide though will enable us to help the bands we love so much more. We appreciate you taking the time to check out our page and deeply thank you in advance for even the smallest bit of support.

Please note that the tiers are in US dollars and depending on where you are from there may be some taxes applied.

Andrew Brown
Producer & Co-Host of The Hard Rock Show


$391.33 of $1,000
per month
If we can successfully make it to this target your support will truly make our work so much easier! You'll guarantee that Andrew will be be full time focused on THRS and through that we'll be able to produce so much more

If we can get to this target, we'll FINALLY be able to release all our archived footage as there will be time to edit it all for you!
1 of 1
By becoming a patron, you'll instantly unlock access to 27 exclusive posts
By becoming a patron, you'll instantly unlock access to 27 exclusive posts
Recent posts by The Hard Rock Show