The Hard Rock Show
is creating A Television Show & YouTube Videos
Select a membership level
The Swear Box
Throw a little coin into our "swear box"!
Every little bit counts and we truly mean that. If just 1/10 of our following subscribed to this we could put one person to work full time on THRS...
By selecting this tier you not only contribute to helping us do what we do but we'll also give you (or an entity you nominate) a shout out via our social media platforms and you'll also be in the running for our special Patreon monthly random giveaways!
Please note we reserve the right to be selective with what we give a shout out to. We believe rock & metal is meant to be inclusive so things like hate groups won't be getting a shout out from us...
THRS Behind The Scenes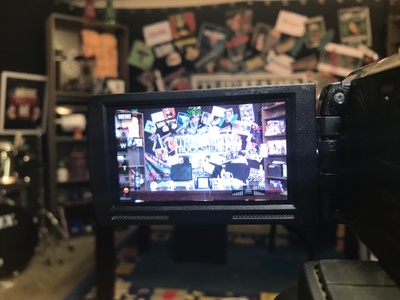 Come behind the scenes on THRS! In addition to the rewards of the previous tier at least once a week we'll provide you with exclusive behind the scenes content.
This could be anything ranging from unaired content that is taken when we film, special videos created exclusively for our patrons detailing how we go about doing things, what's going on behind the scenes, our successes, failures and hopes for what is to come or even some live behind the scenes stuff via Patreon Lens! Anything at all and it's exclusively yours as a thank you for your support.
THRS Society Membership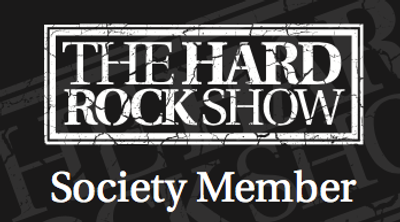 Welcome to our "Hard Rock Society"!
By joining this tier you will get special first access to all of our online content! Reviews, interviews, hot topics, full episodes, special episodes and archive content will all be made available to you here at least 24 hours before the public have access. Our main goal with this will be to allow you to watch full episodes of the show, all extra content included before the episodes go to air on television. 
You'll also have access to audio downloads of our episodes and we will also have special Q&A sessions with you as a group once a month where we'll discuss anything and everything you want!
All of this in addition to what's on offer in the previous tiers and a 10% discount when purchasing any THRS Merchandise!
About
Thank you for your interest in supporting The Hard Rock Show!

The Hard Rock Show (THRS) started out as just a fun little idea to review and interview local rock & metal bands broadcasting on YouTube alone way back in 2011, going on to make it's television debut on Melbourne's Channel 31 in mid 2012. As the years have gone on we've grown from strength to strength, currently now going over 2 full years with new episodes each and every week, no repeats or breaks. With a growing group of panel members the future of THRS is now at it's brightest point to date. In addition to the television side of things, we have an extremely strong social media presence of approximately 20,000 followers across various platforms and we also have our own online radio station in "THRS Radio" which has about 1,000 loyal listeners and growing. This station broadcasts hosted shows most nights of the week.

Despite an ever challenging media industry, especially over the last few years with the future of community television under direct threat from the government, our show has regularly reached in excess of 50,000 households each week making the show one of the top ten performers on Channel 31. Our social media following is also one of the strongest out of all the broadcast Channel 31 shows.

The primary mission of THRS is to promote Australian rock & metal bands in order to give them sorely needed exposure which is extremely hard for them to attain in the current media climate within their own country. Further to that we aim to promote rock and metal from all over the world here at home in order to boost the touring market for international acts which in turn provides fantastic support opportunities for our local talents. Everyone that appears on THRS volunteer their time willingly and share a committed passion for supporting rock and metal here in Australia.

We are extremely proud of all we've done so far but your support will be critical in allowing us to do so much more. We believe we've only scratched the surface of what we can accomplish and look forward to our future and further growth. We've already become a strong pillar in the Melbourne music scene, our goal is to expand our influence not only across Australia but also the globe. We have some very big plans for growing what we do and would also love to be able to set up financial grants from us to artists to help them record, create videos, tour and generally raise awareness of their music. These grants would be gifted to bands with absolutely no strings attached.

Thank you again for taking an interest in supporting what we do, we look forward to doing more to support our wonderful Australian talent that is badly overlooked by the media here in Australia with your help.
Please go over our rewards and contribute if you can. Every little bit does count in allowing us to do so much more than we already do. Any funds erased will be going directly into supporting me working on THRS full time and into grants to help bands out. Together we can leave a deep, sincere & lasting legacy in helping some of the best bands in the world get the word out there!
Kind regards,
Andrew Brown
Producer & Co-Host of The Hard Rock Show
Managing Director THRS Entertainment
When we hit $600 per month, we'll start to randomly pick out a patron each month to chat with and air the chat with songs on THRS Radio online!

On top of that, every person that has contributed to that goal in any way will receive a special gift from us here...
1 of 1
By becoming a patron, you'll instantly unlock access to 14 exclusive posts
By becoming a patron, you'll instantly unlock access to 14 exclusive posts
Recent posts by The Hard Rock Show