Devon Hawkes Ludlow & The Human Beast Box
is creating Live Action Puppet Rock Musical TV Episodes
Select a membership level
Positive Thinker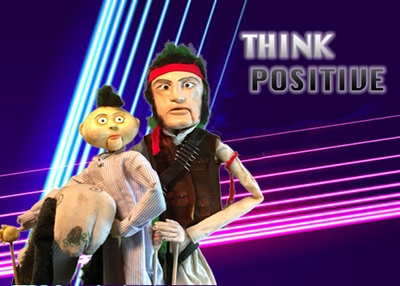 Access to updates!
We're always in a swirl of shooting, developing material, ironing out ideas, live performance, building sets, fighting inner/outer demons, etc.
Bonus! Connect with other zombiepuppetmusicalfans! 
Time Travelling Minor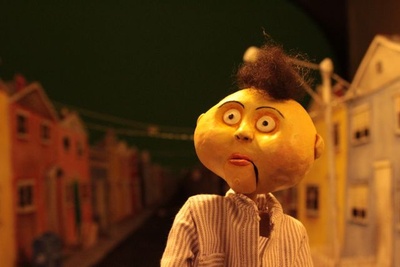 Everything $2 can buy you- plus!
Behind-les-scenes photos and videos from projects we're currently working on and some of our more 'interesting' older material (wink, nudge).
Bonus! Sneak peek of new work! 
Zombie Rock Star
Access to all the $3 entitlements,  PLUS!
Free admission
if/when we bring a performance or screening to your hometown! 
Access to the songs and soundtracks! (woah!)
Access to outtake videos and other behind the scenes wackiness (no way!)
Access to storyboard images (what you always wanted!)

$27
per Episode or segment
About
We are creating a zombie puppet musical, 'The Love That Would Not Die', a genre-bending, time-travelling, DIY, puppet musical TV comedy series. It's Buffy the Vampire Slayer + Dr. Who by way of Team America.

Thanks for making your way to our Patreon page (woot woot!). Our work is 100% independent, DIY, grassroots collaborative creation intended for all ages. All of our work is based on community support, weather by donating talent, time, or cash fuel for our endeavors.
Our first 27-minute episode struck a chord - we had sold out shows in underground theaters, a premiere at
George RR Martin's Jean Cocteau Cinema
,
a run at art sensation
Meow Wolf
, a grant from
NMFF,
and a flood of AMAZING new collaborators (including a nuclear physicist and a
world famous street performer
). As we start
production
on pt.2, we want to push the puppet envelope and grow our audience and community as much as we possibly can!
We will also be TOURING the film, doing live screenings and performances in an abandoned warehouse/ speakeasy/ missile silo near you!
If you're seized by the spirit and choose to support us, know that every penny put to into the work - building puppets, crafting cardboard sets, gore, funding fog, and more! For now, please consider subscribing as an easy, low cost way to help us make these episodes. Your support gives you early/total/maybe-too-much access to episodes, artwork, behind the scenes, and more.
If you wish, you can also
purchase a nifty DVD here
- Stan's zine included, or simply
donate directly here.
Thank you!
Want to know more?
I've added a bit below about the PLOT, PART 2, ABOUT US, and SPACE LADY!!!  Scroll on down!
PLOT!
Episode 1 tells the story of
Stan,
last survivor of a zombie apocalypse and his long-suffering
Dog
. In the near future, tech mogul
Steve
has created a new pill - the
iNodie
- which promises immortality for consumers. Clip!
However, the iNodie has the unfortunate side effect of turning people into mindless cannibals (i.e. zombies), and destroys most of humanity. Stan finds a potential cure when a mysterious
Kid
appears out of thin air in an airstream trailer. The Kid is immune to the plague, and Stan realizes he now has a chance to save humanity (including his ex,
Lydia). 
But the Kid also hides a terrible secret - his blood turns ordinary zombies into
mutant zombie rock star divas
. Stan, the Kid and the Dog must now face a threat more terrible than they ever imagined.
Another clip!  
PART 2: Currently in development, we follow Stan as he attempts to reunite with his true love, save the world and tie up all the cliffhangers from Part 1. This 30-minute second episode also lays the groundwork for a full-fledged episodic series.
Future episodes see our heroes travel through space and time to save the world from a variety of apocalyptic scenarios. For example, in our next episode, the Earth has been overrun by Mary Kay cosmetics, and our heroes liberate a rag tag band of drag queen rabbits who have suffered from decades of cosmetic experiments.
Watership Down
meets
Ru Pauls' Drag Race
meets
Night of the Mary Kay Commandoes.
ABOUT US
Founded by D.H.Ludlow, Human Beast Box is a film and live performance production company inspired by a decades of experience in downtown NYC theatre, experimental puppetry, cult film, immersive art experiences, German expressionism, and more. Our shows are anarchic collaborative works that reside far, far, far from ye olde mainstream.
We also look forward to featuring underground musician and band cameos, as will be featured in Pt.2 with a cameo by the amazing and inimitable
Space Lady
! (echo, echo)
$27 of $600
per Episode or segment
Our first goal is building new puppets for Episode 2! This includes supplies and the labor it takes to make these unique creations. New characters include:
Jartek - time travellin' scientist, new zombie hordes, and a Space Lady puppet!

1 of 2
Recent posts by Devon Hawkes Ludlow & The Human Beast Box