Desland & Dacia
is creating Reaction Videos!
Select a membership level
BRONZE REZ
As a $1 Patron, you will get access to our
Patreon-only
content feed! We will be posting day to day life/ behind the scenes daily. We appreciate every one of our viewers so much, but by becoming a Patron, this will help us to interact better with
YOU
!!!
THIS INCLUDES:
SNAPCHAT LIKE VIDEOS OF BEHIND THE SCENES
YOUR NAME will be in our reaction videos and description
SILVER REZ
The Silver residents status gets to see our FULL LENGTH REACTIONS!!! We will be doing full Movies/Shows And you will get them early!! This includes early access to our regular reaction video!!! This also includes the Reaction Votes! Voting for which reaction we should do next. You also get to have your own personal request fulfilled!
Current series reactions:
THE SINGER 2016, 2017, 2018
THE OFFICE 
AND MORE TO COME!
This Tier includes:
VOTING POLLS ON NEXT REACTIONS
EARLY ACCESS TO OUR VIDEOS
ONE REACTION REQUEST PER MONTH
We'll be posting weekly upload schedules on Sunday so you'll know what vids are coming up on Patreon and when!
(30 days after FULL reactions are posted to Patreon they go into the Land of Dez Vault. For access to all videos in the vault, see The Gold Residents tier.)
***ALL REACTION REQUEST MUST MEET OUR GUIDELINES BEFORE WE UPLOAD THEM TO OUR CHANNEL, SOME MAY BE SUBJECT TO REJECTION***
GOLD REZ (KEY TO THE CITY)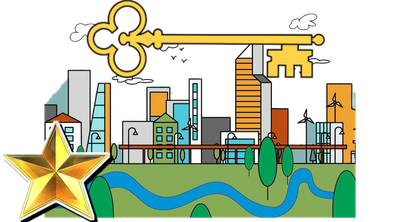 Gold Rez Status gives you access to all of our special video content all of the time! And also, a special shout-out status on all of our videos! You will now have the Key to the City in the Land Of Dez!
This Tier includes:
Everything in Lower Tiers (SILVER & BRONZE)
Complete Access to all of our videos and special content
Video Shout-outs in all videos ( VIDEO & DESCRIPTION)
Private LIVE STREAM ACCESS (YOUTUBE & PATREON)
TWO REACTION REQUEST PER MONTH
Congratulations, in this Tier we hold you as a Sponsor to our channel, with that said, we will be looking to you and our other Sponsored Tiers (DIAMOND & PLATINUM) not only for advice in our PRIVATE LIVE STREAMS, but creative help on and major decisions on the channel! We wouldn't be here if it wasn't for you!!!
***ALL REACTION REQUEST MUST MEET OUR GUIDELINES BEFORE WE UPLOAD THEM TO OUR CHANNEL, SOME MAY BE SUBJECT TO REJECTION***
About
Welcome! We are YouTube Reactors from The Land Of Dez! We love to react to some of your favorite artists and trending videos. We also love to film our lives by vlogging. My wife and myself have released 293+ videos on YouTube channel in the past 8 months. Our hopes are to make a living by being creative video entrepreneurs! Here are some examples of our work:
By becoming a Patron, you are able to receive early access to our videos as well as access to FULL-UNCUT reaction videos that no other REZ can see. Take a look at all of our rewards and goals to get a better idea of what we have to offer you...only on Patreon! If you have any ideas or questions, please messages us here on Patreon and we will get back to you ASAP! 
We would like the Thank every single True Rez!  
LET'S REACT!!!
TIPJAR:
PO BOX:
COMING SOON!     

We're so excited to be able to give our special content on this platform. We believe that the patronage model is a great way for a viewer to connect with the creator. We are honored that you want exclusive content ! For $1.00 (or more!) per month, you will unlock features you can only find here - We'll be posting PATREON ONLY VIDEOS weekly. BEHIND THE SCENES DAILY. EARLY RELEASE REACTIONS. Dacia and I will continue to bring you nothing but the absolute best production and quality work. If you're concerned about going over your budget, you can set a monthly maximum per month during the signup process and you can unsubscribe to the monthly payment at any time. We never want you to go beyond your means, and we appreciate every one of you for being a Patron and unlocking awesome perks!


Not only does Patron get you perks, it also helps us to bring you more content and gets us closer to you! It's only Dacia and myself that do the work here in the Land Of Dez. We are pretty busy, but here on Patreon, you are our TOP PRIORITY  for your subscription  

UNDER CONSTRUCTION
Do I have to pay in US Dollars?
NO - Pay in any currency! As this is US based website, everything is written in Dollars, but you can use any currency and it will be automatically converted.

How many Reaction videos will you release a month?  We release videos just about every day on our YouTube channel, and every-other day we post behind the scenes. Full Length reactions will be posted once or twice a month.

I don't have much money, can I still become a Patron? Yes, please only sign up to donate what you can easily afford. Even $1 per month adds up, and is greatly appreciated! :)

Can I stop donating in the future if I can't afford it? Yes of course! You can log in to change or cancel your pledge whenever you want.

Why has my reaction request been denied? We always try to react every request that we get and we greatly appreciate that you love what we do, but there are request that, at times, goes against the *Terms & Conditions of our YouTube Channel.

I'm still confused. Can you help me? Absolutely! If you have questions about using Patreon, or encounter any problems with the signup process, the Patreon support team is really friendly and helpful! You can send them a message by clicking here. If you have questions specifically about our page or rewards, our music, or just want to say hi, you can send us a message directly that only we will answer the second you become
a Patron!
*Terms & Conditions
The Land of Dez holds the rights to reject any request that doesn't meet with the following terms: Our content excludes topics of the following nature: political, religious, spiritistic, sexual content, vulgar language, topics of controversy, nationalism and violence.
We appreciate every single dollar because we know it was given with love. Every bit helps and the first dollar gets the ball rolling! <3
1 of 4
By becoming a patron, you'll instantly unlock access to 72 exclusive posts
By becoming a patron, you'll instantly unlock access to 72 exclusive posts
Recent posts by Desland & Dacia