The Living Trees
is creating an incubator where Art, Spirit, and Science meet
About The Living Trees
Our first 20 Patrons that sign up for a reward tier $10 or more will receive special surprise gifts!  We are sure that once we go live with our projects more and more people will want to know more, but you.... your here at the very beginning. We promise to always reward you for this and appreciate you joining us at this crucial time!
What happens when Spirit,Art, and Science meet? I bet some of you thought we were just focused on art huh? 
Art is just the beginning! It is our passion. It is the driving force that became our glue to join creatively to make stuff happen in our communities!
We combine music, dance, painting, flow arts, film, poetry, and more to be a unifying force for The People at this transformative time. We believe in producing art, workshops, and events that bring people together to mobilize the changes we wish to see locally and globally. With all the challenges we face today, we realize we can not do it alone. WE need to do it together. 
We can all be part of the change we wish to see.
Hi there! Courtney here with The Living Trees ;) Did you know that you can plant a seed that will benefit the future generations just sitting where you are right now? In the past we have supported: 
Local River Clean Ups
Teaching the arts to at-risk youth
Charity Events/Festivals That Promote Community Sustainability ( Profits go to community outreach projects)
We are now needing equipment to take this to the next level. We want to share actively online with followers. With your support we will create a channel that brings hope to people, stories that inspire, and knowledge that will promote healing.
You can do this by just giving as little as a $1 a month.(that's less than a cup of coffee) $1 supports:
Local River Clean Ups
Teaching the arts to at-risk youth
Charity Events/Festivals That Promote Community Sustainability ( Profits go to community outreach projects)
No pressure and you can cancel at any time. Or if you like what you see, you can give more if you would like to have more one on one time with The Tree people + special gifts and footage! Do you want to know what I am doing?
I'm Empowering individuals to unlock their potential while establishing peace and community sustainability. 
How do I do this you ask? Well I work one on one with people daily. I am driven to serve the people and our world so I attract those inspired to transform themselves and this planet we all share. We work together as one team, one tribe to make a difference without sacrificing our creative side ;)
Why community sustainability? We are about developing or improving community members' skills or livelihoods in some manner that improves their opportunities and/or quality of life over time (a sustainable benefit). With every project we do, we keep the future generations in mind. It is also our vision to integrate sustainable practices with survival skill instructors at our events and in our films to educate and empower the people!
Before you read further just know, we appreciate you. Your time and energy is valuable and you taking just 3 min to read this means so much. Thank you, from our hearts to yours.
Now you want to hear something unique and ground breaking?
Our goal is to be the largest ever global band of people that are actively out there with the people making a difference through their passions. So we are networking and creating an annual event that will be the first cultural, diverse, event of its kind. Though we can't tell all of our secrets, we promise you it'll be good (wink) We are melding together business, art, and humanitarian efforts. 
We promise that as a patron you will always have access to news about our new projects, music, films, and events!  You'll also be investing in our productions so anything we produce in the future, you will have special access to know first before anyone else!  People from around the world are already contacting us and we are ready to expand! The variety and diversity will only grow and with that, so will our impact in our world! Become a patreon. Become a "Living Tree"
- Don't feel pressure to become a patron, support our growth only if you can and feel it in your heart.
- If you can't afford it, there is still a way you can be part of making this world a better place, Spread this with others so they can do the same! Let's use the power of the web to impact lives all around the world while using the Arts to conserve ancient teachings, teach our youth,and raise funds to keep it growing!
Here WE Grow!
-C
"A Living Tree"
Courtney Towle Co-Founder
Select a membership level
Become A Patron
Unlock exclusive content and join my community of patrons. Thank you!
Access to a feed of patron-only content
Connect with other patrons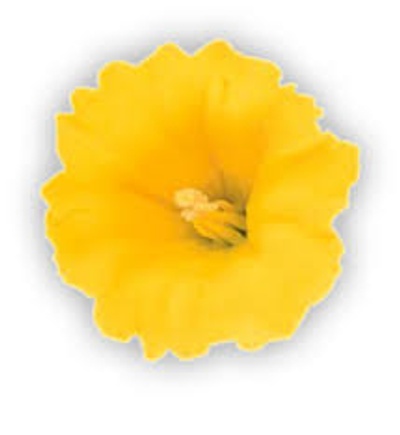 Early Access
See my latest videos before anyone else!
Early access to my latest video
Sneak peek of upcoming work
Plus all previous rewards
Private Livestream
Join me for a monthly livestream.
Monthly patron-only "Ask Me Anything" livestream on Google Hangout or Skype
Plus all previous rewards
Together We Grow! When The Living Trees hit $1300 per month, we will buy key equipment to build the best videos to offer online programs so that our organization becomes more efficient and sustainable. We want to keep teaching the Flow Arts to at-risk youth, we want to keep having events with music that raise funds for river clean up, and planting trees in rural communities! With $1300 a month we could get the equipment we need to take it to the next level. We could devote more time to our projects and expand to include artist from around the world with our online presence upgrades!

1 of 2
Recent posts by The Living Trees