The Lobbyists
is creating Music and Theater
Select a membership level
Ballast Boosters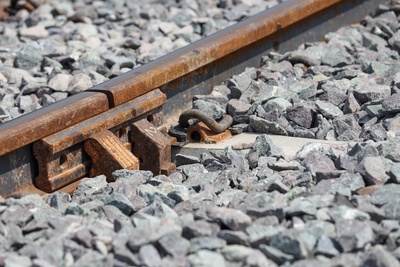 Just like the ballast supporting the train tracks, you are our sturdy base to get this train rolling. Power in numbers!
You will have our gratitude and blush when we shout out your name at concerts. You will be kept up to date every step of the way as we develop the project. 
Sturdy Rails
Each one of you is a sturdy rail. Carefully lined up, you will help us build a train track! (or album track!?)
You will get to hear rough cuts of our new tracks as we build (compose) them. Every month, tune in to see how songs are evolving!
Steel Spikes
Every one of you is a spike made of steel. Well hammered into the ground, you help us hold this project together so it doesn't veer off course.
Your name will be listed on our list of official supporters for every workshop or presentation during the development of this project. You are holding us together the whole way, and we will be grateful for your support at every exciting stage. 
You will get to hear rough cuts of our new tracks as we compose them.
About
Hi Everyone! We are The Lobbyists, a group of six actor-musicians based in NYC. We perform our original music as a band and partner with playwrights and directors to create original, ensemble-driven, non-traditional music-theater. Our mission is to explore our nation's history in order to shed light on today, and to push the boundaries of music theater with innovative, form-bending work.


We are now working on our second musical, The Golden Spike, with playwright Don Nguyen.


The Golden Spike
is the story of Sun Wu, a Chinese immigrant who worked on the Transcontinental Railroad thirteen years earlier who now finds himself trying to outrun the long arm of the law in hopes of reuniting with his wife and son. Weaving strong emotional narratives of Chinese and Irish immigrants of the Railroad, the Golden Spike is a story of the pursuit of love, family, truth, and the sparkling light of equality under the otherwise dark shadow cast by the Chinese Exclusion Act.                                    
The First Transcontinental Railroad
was the most ambitious industrial project of its time. In a way that can only be called American, it blended ambition, bravery, and resourcefulness with the exploitation of many and the enrichment of a select few. 
The Chinese Exclusion Act of 1882
was America's first law explicitly restricting immigration of a specific race and ethnic group. The law forbid all Chinese immigration, except certain rare cases, and was in effect until 1943.  
We believe shining a light on this dark period in our nation's history will help illuminate the controversies and challenges we face today.
As a band, we create musicals that we like to call "concert-plays."
A concert play is a concept album and a story smashed together onstage, where the band both tells the story and plays the music. It fuses the immediacy of live theater with the spontaneity of a concert. Music informs the story, and story inspires the music.
Check out the music from our first project,
SeaWife
, for which we were nominated for a
Drama Desk Award
for Outstanding Music -- alongside Andrew Lloyd Weber, Sara Bareilles, and Steve Martin. 
Here's the music video for one of our songs,
Scary Night
.   
As a patron of The Lobbyists, 
you will help us raise development funds to handle the manifold costs necessary to the development of a theatrical and musical project.
What does it take to write a concert-play? 

Space
Having space to write, rehearse and record our music costs a lot! For example, we need to rent studios that have drum kits to compose our music or
rehearsal studio space
for trying out the material and workshopping what we write.
Time
It takes a lot of time to not only write our music, but also to craft it and weave it into the story. Composing and arranging a song to get performance ready generally takes about 20 hours of work. If you multiply 20 hours by the 6 of us.... that makes
120 hours of individual work per song alone. Equipment
Writing and rehearsing music takes a toll on our
instruments
: from restringing and caring for our guitars, banjos and mandolins to maintaining our fiddle bow, instrument upkeep costs are extensive.
Residency Applications, Promotion, Recording, etc...

We are applying to residencies, which would give us space and time to develop the play, as well as build our
network
and 
buzz
. Applications have fees, whether we end up getting the residencies or not. For these applications, and for the promotion of the project along the way, we need to have quality
recordings
of our songs, and have
promotional materials
(like our Scary Night music video above, or the great band pictures for this Patreon page). These materials are crucial for us to get in the (best) door, remain on people's minds, and create a successful project. 
We are
so grateful
for the help you will bring us as we work to make another project come to life and look forward to sharing The Railroad Project's development with you.
Stay tuned
for some
sneak peeks
as we continue to compose and create videos of our writing sessions and developmental process!
We need to cover fees for rehearsal and workshop studio space which usually costs between $15 and $45 an hour, depending on location, size and equipment. 



We need to practice and workshop the piece all together
3 hours a week.


Once we reach this goal, we will start to post rehearsal videos and demo recordings for you to watch and listen to!
1 of 2
By becoming a patron, you'll instantly unlock access to 4 exclusive posts
By becoming a patron, you'll instantly unlock access to 4 exclusive posts
Recent posts by The Lobbyists