TendoGames
is creating Them & Us
By becoming a patron of TendoGames you'll be an active participant in their creative process.
Select a membership level
Infected
Thank you! You have become the foundation of this development. You will have access to our Patreon community and a one time only high resolution desktop wallpaper to decorate your screen. 
Undying Survivor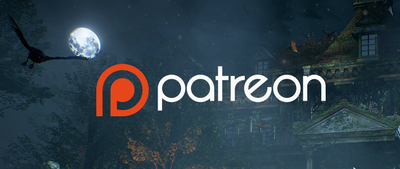 You will have access to all previous rewards. 
We will put your name or company logo, website logo, or personal logo into the credits section of each build game we release, as well on our website, and acknowledge you as an official sponsor of ours!
Includes Discord benefits
About
Demo Download & Early Access:
https://store.steampowered.com/app/915600/Them__Us/
Hi,
We are TendoGames, a group of game developer working full time in the video game industry while working on our first game title Them & Us.
About Us:
With experience more than 13 years in game industries.

Our Team:
Vlad Yoshida: Project Lead, Art Director
Rodrigo Lima: Main Programmer, Engine generalist
Davin Hans: Character Artist
George Merloiu: Character Artist
"Eprdox"Radek Vohnou: Environment Artist
Tihomir Hristozov: Sound Music Composer
Gurch Singh: Concept Artist
Our Goals:
Our main goal is to publish our first game title and continue creating high quality games.
We want to craft high quality creative, innovative video game with excellent storytelling and share it with players all around the globe.
About the Game:

Them & Us is a hardcore, survival horror game with a focus on atmosphere and player immersion.
Genre: Survival horror game
Gameplay: Single Player
Type: Third person view / Mixed camera
Platform: PC
Controller: Supported
The Story:
The year is 1978 A lone bus, A terrible crash, out upon the old and winding dirt roads which skirt a vast American wilderness. A survivor. A young woman, her mind scarred by a life of tragedy, her name is Alicia. She is alone. She is injured. And around her, quietly, slowly, a surreal and deadly nightmare unfolds.
Fighting for her life, Alicia she finds herself in the midst of events she does not understand- a 'change' taking grip on the world around her. It's nature, it's cause, unknown.
As night descends, as she pushes further into the unknown - Will she survive? Will you?

If we reach this goal then our team can dedicate more time working on the game

1 of 1
Become a patron to
Connect via private message
Recent posts by TendoGames