Emily Potter
is creating Music in a Gift Economy
Select a membership level
The New Album is FREE because of you
Your $5 is making it possible for my new album to be a free download for our global family within a gift economy model.
The Dream Walk album is scheduled to be released by fall of 2019!  
Patrons will receive:
The New Album
First to Hear all New Songs
Videos
5 Steps to Raise $5,000 in 30 Days
Includes all rewards above and...
I raised $5,600 in 30 days. In this self-paced online course, I show you in 5 steps how to do the same.  (One client used these same principles to raise $12,000.) This course was created specifically for musicians and creative artists to receive money for professional mentorship, an album, or a focused project that furthers their artistic career. 
For the public, this course is $240.  Patrons receive it when they give $20 for 12 months.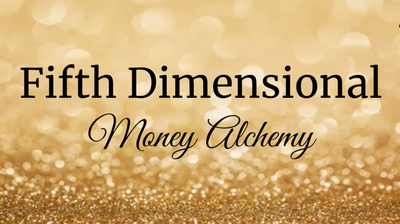 Fifth Dimensional Money Alchemy
In this online course, I include 10 practical money alchemy tools for you to master in your perfect self-paced timing. Nothing about this course is theoretical.  It is based solely on my personal experience. 
The result of the course is that practicing these 10 tools empowers you with a deep freedom that your soul's purpose is always more powerful than any external financial circumstance.  Practice on a regular basis, you almost feel invincible. 
This course is $500 for my non-patron clients.  But I want to hook my patrons up by offering the chance to give $42 for 12 months for this information.
About Emily Potter
(Photo: D'Arcy Benincosa)
www.themillionkisses.org
NEWS!
September 11, 2019


NOW AVAILABLE TO THE PUBLIC
-Download my new album AS MY GIFT here:
https://store.cdbaby.com/cd/emilypotter3
-Or listen to my album on any of these platforms listed here. 
Search for EMILY POTTER THE DREAM WALK
iTunes, Spotify, YouTube Music, Pandora, i Heart Radio, Google Play, Amazon Music
Hurray!!
A big shout out to my 119 Foundational Patrons!  This album will be dedicated to you. Another big THANK YOU to the Pollination Project, who gave me a $1,000 grant for this album.  Thanks to all for making it possible!
------------------------------------------
Emily Potter is the "Gift Economy" Musician
On April 17, 2015 I quit my day job and began this musical experiment.  I wanted to see if it was possible to live as a musician solely within a gift economy model. Three years later, after performing the donation-based Dream Walk Concert in 14 countries including Israel, Thailand, Russia, Canada, the United States and all across Europe, I continue to share this one passion through song:
I believe in you and your life dreams.
I make it my only performance rule that when I am on stage, I give you my full, wide open heart, and then I see what happens. My concert guides the audience through a musical journey one fan nicknamed the Dream Walk. I begin by softly declaring to the audience, "This evening is about you…." I sing a song that reflects the new excitement of a sprouting dream just being born. The audience follows the walk of a dreamer as he/she grows into a warrior who must traverse personal fears, risking the perils of ridicule, bankruptcy, and paralyzing heartbreak for their dream to survive. The audience follows my songs like a soundtrack of their own inner stories. I relate my own personal tales of how dreams have been shelved for decades, some have run away, and some must die in order for others to breathe life.
The audience is then brought to the completion of the Dream Walk, affirming with one last song that the pursuit of a dream is the most fulfilling, most courageous expedition life has to offer. I invite the audience to consider that no matter where they are on their dream journey, whether they are ready to sprout dreams, rest from them, or risk everything to embody them, there will always be a dream living in us, ready to take us on a brilliant life adventure.
And I'm so THRILLED because when I go back on tour, I am bringing the gift of my new Dream Walk Concert album to be available to my audiences as a free download. SO EXCITED. 
-----------------------------------------------------
Listen to a podcast where I was interviewed in January 2018:
"MUSICIAN TRAVELING THE WORLD LIVING IN THE GIFT ECONOMY"
http://dirtinyourskirt.com/podcast/emily-potter/
(Photo Credit: Bill Funk)
I joyously live within a gift economy model specifically within each of my music-related creations. I've taken a stand that money is a free-flowing resource available to support our purpose of why we are here. Your belief in me and your gift is allowing me to provide free gifts such as: 

1. My New Album (Released on September 8, 2019!)
2. Dream Walk Concerts around the world
3. Consistently writing new songs

THANK YOU for pledging and helping me reach my goal of $4,000 a month in patronage!
1 of 1
Recent posts by Emily Potter
By becoming a patron, you'll instantly unlock access to 27 exclusive posts
By becoming a patron, you'll instantly unlock access to 27 exclusive posts