The Silverlight Studio
is creating Cover videos and original songs
Select a membership level
REWARDS FOR ALL MY PATREONS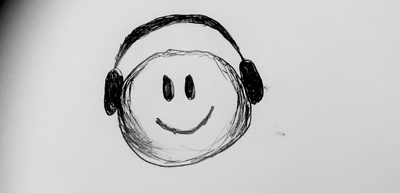 Free download of every song I will release.
Free t-shirt after have beeing a Patreon for 3 months. 
Be my boss! Tell me what kind of song you wanna hear me perform in the future or which cover art I will choose for my upcoming albums. I try to communicate with my Patreons and listen as much as possible to your best advices and what you wish for! 
About
First of all: Hi and thanks a lot for checking out my patreon site!

My name is Henrik and I am a recoding engineer, songwriter & Producer. Running a small company in Sweden called The Silverlight Studio. Either you like to chat with me, collaborate with me, recieve some valuable tips, cool reviews or just enjoy listening to my music & watch the videos I create, THIS will always be the place where you find my best content! Only here on my Patreon page you can download all of my songs and videos. So to get the ultimate TSS experience and follow my journey with acess to behind the scenes videos, stems, karaoke versions, tabs, how to play instructions, lyric sheets, interviews, free fan merchendise, downloads, livestreams and exclusive bonus tracks that I never will post on YouTube, Spotify or any other page etc. this is the right place to be! So make sure that you are checking out this page as often as possible!

And if you choose to support me with one dollar or more through Patreons safe paypal or creditcard transfrer system you can choose to get a notification to your email everytime I have posted a new release if you wanna make sure to don't miss anything interesting. And the greater suport you show me, the bigger reward I will give you in return! 👍😉🤘 But even if you dont have any money at all, you can still check out some of my free posts and it would help me a lot if you wanna share those videos you like with your friends. A share is worth a lot more than a dollar since that actually can help a lot of new music lovers to discover my music and perhaps find this Patreon site! So please feel free to copy the link to this site and post on any of your social media. Then you will be my personal HERO, deserve the rose of the day and will forever have a special place in my heart for beeing one of those who helped me reach out to a bigger audience and keep on following my dreams! ❤️ A simple click could be less than 3 seconds of work for you, but would mean the world to me! Because I have just gave up my 40 hours a week dayjob to be able to spend 20 extra hours in my studio every week, and I have already invested all my money (hundreds of thousands) in expensive gear to build The Silverlight Studio. You only live once and perhaps it's soon time for me now to go all in! But then I need your help! 😅🎸

So take the chance to be my boss and help me decide what song I should work with in my next project! But remember, its also up to you to decide if you feel saticfied with the content I have served you with. If not, I wont get anything payed in the end of the month. You can always change to a higher or lower amount later if you change your mind, and of course you are free to stop your pledges anytine you want! You can also setup a maximum limit to secure that you never will go over your budget. Even a small donation is better than none and I will be forever thankful to everyone who is helping me with my career, no matter how much you can afford! ;) Because my life is really in your hands right now and you decide if I have worked hard enough to deserve a tasty beer and pizza in the end of the month or just shall keep on eating hard bread and nudles until I have created something better! 😅
All my first 10 Patreons will recieve a free limited edition TSS t-shirt. Free shipped worldwide after 3 months
1 of 4
Become a patron to
Connect via private message
Recent posts by The Silverlight Studio