Divine Inspiration & You
is creating permanent shifts and growth by Co-Creating with Tim.
Select a membership level
Muladhara ( Root Chakra ) Co-Creation Stage 1
ROOT Level Support is truly appreciated as we begin our co-creation together. This survival level of support is always needed and truly appreciated. As a Co-creator at this level you will get:
Exclusive access to my feed where you get private member video content.
Plus special invitation & discounts to ongoing courses
Mediation Moments Once A Month.
Swadhisthana (Sacral Chakra) Co-Creation Stage 2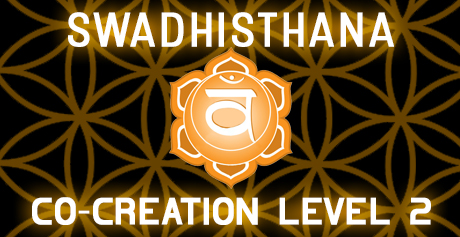 SACRAL Level Support nourishes our creative, emotional and increases both our flow in the co-creation process. As a Co-creator at this level, you'll be recognized for making our work possible.
Mediation Moments Once A Week.
Invitation to Join a Monthly Online Live Event at no cost
Manipura (Solar Plexus Chakra ) Co-Creation Stage 3
SOLAR PLEXUS Level Support nourishes our creative, mental awareness of new connections, stimulates our brain, intellect and allows us to work together as we co-create our personal power till an unstoppable level. As a Co-creator at this level, you'll be recognized for making our work possible.
Mediation Moments Once A Day.
Receive a copy of the BlissBreath, the #1 Breathwork Music download.
About


Your soul knows it is time for you to step into your highest growth…
that's why you've been led to this page.
Okay, here's the deal with who
"THE SOUL JUST KNOWS"
and what that has to do with you.
You are being called and even 
REQUIRED
to
Co-Create
shifts and changes in you AND in the world. 
THIS IS YOUR NEXT RIGHT STEP TO TAKE!
Hi, I'm just wondering what this Page is about?
This is the Patreon page for The Soul Just Knows, which is the basis of the teachings of Tim Wheatley!
If you're on this Patreon page, you already know something most people don't.
Many of you are aware of the saying "the definition of insanity is doing the same thing over and over again expecting a different result.
Many people take a look at their shelf help section on their book shelf and realize they must be insane.

This Patreon page is a monthly subscription so you can donate directly to Tim and together help Co-Create the content for shifting awareness and consciousness that everyone can use. 
This page was made to fund me as I work with you to Co-Create a system that isn't just airy fairy spirituality.

This page is about taking concrete steps to Wholeness through Self Actualization.

I REQUIRE you to step up to the plate right now.

Now is the time to take charge of your life and I'm here to assist you on your journey of remembering who you really are. If you outright simply reject this idea & concept of Co-Creation then by all means go back to Facebook and to the life of Anxiety Binding. Many people have not suffered enough to be in a humbled position to take to the next right step. 
 
The "I AM" is your real self. The part of you that is whole and complete.
It is both the part of you that knows better and the part that feels not good enough.
The "I AM" is your enlightened self.
It goes beyond the limited mind and voice that says "I AM":
a mess, 
a loser,
a fat pig, 
a kind of person that would never
a giving person
a loving mother or father
and the list goes on and on, both good and bad.. You are so much more than any simple label you have used in the past. Becoming the "I AM" requires you to address all the beliefs that you carry with you. 

What is Co-Creation all about?

   
Co-Creation is where together we work on a different path to personal & spiritual evolution that you may not have tried (or even considered).
Being right here, right now is where you learn to go beyond what your mind thought possible.
Remember you achieved your current place in life because that is all you knew. Now you are going... 
beyond what you felt comfortable with,
beyond what your family succeeded at,
beyond what your ego believes possible,
ending at the place of inner wholeness.
Co-Creation is where you take a step into your darkness and realize you are not alone. I'm a spiritual sherpa. I've been down the darkest path and know the pitfalls on the path.
I walk step by step with you.
I've learned through my life some of the best techniques and then developed the deepest, strongest and most powerful ways that you can break free from your ego.   
Can't I just read some new age spiritual book?

   
Your mind only knows your past and your future. You have only learned limitations from your past.
The lesson has been missed. You have achieved the position in your life and to the extent of your understanding you achieved this point in your life.
If you had the wisdom on how to transcend your ego, you would have already done it. So now going forward you need to understand to use the
"RIGHT TOOL AT THE RIGHT TIME"
.
When you read a spiritual book, you can FEEL the self, UNDERSTAND the self, yet
TRANSCENDING THE SELF IS IMPOSSIBLE

.
Correction happens through Connection. I'm asking you to connect with me so together we can Co-Create the correction to your egoic mistaken belief of self.
This form of
connection and correction isn't available from just reading a spiritual book.
Can't I just think positive or use positive affirmations?

   
NO you can't.
The answer is simple. Positive affirmations are used as another form of anxiety binding and create no lasting changes.
Imagine you are working at a hamburger joint, when your 16 year old line manager comes up and tells you to put 2 pickles on each hamburger. Thirty minutes later the owner showed up and said he wants 3 pickles on each hamburger. Who are you going to listen to? This is the problem, your current owner of your thoughts & beliefs is your ego.
So when you try to tell your mind some great affirmation, your ego shows up and demands service to it. Thinking positive might make change for a short time on the surface layer, however, no lasting change will happen. Beneath the surface layer lay the cause of your suffering. The layer of your mistaken beliefs are the only place that you can make authentic changes. This is where we take a look into the shadows. This is where we Co-Create change that transcends the ego and create lasting changes in your life  
Who is this Tim Wheatley dude?

   
I have studied with enlightened masters from Western Enlightened Thinkers to Hindu Masters in India and Buddhist Breathwork Masters from Japan.
These Masters reaffirmed what I knew to be true from the time I was a child.
I expanded my knowledge and created new breathing meditations. I was trained in Leonord Orr's Rebirthing, Stanislav Grof's Holotropic Breathwork and various other teachers and for over 30 years I have been doing specialized breathwork.
In addition to my renowned Breathwork; I am the creator of Inner Convergence Therapy (I.C.T) and do individual and couples counselling utilizing my new profound technique.    
Being raised as a Jehovah's Witness until my teens was quite a journey in its own right.

Teachers appeared as I (the student) was ready. At the age of 10 amazing teachers of mine imparted to me great wisdom.
I paid attention to them when they spoke.
Only later on in life do I realize these were Enlightened Thinkers and Masters. My path of Self Discovery took me on a journey of remembering the real Self I was trying to discover. By the time I was 13 I knew the answers to my search for Self Identity was not going to be found in any organized religion.
Being raised in this manner gave me insights through the scriptures, yet the wisdom that I incarnated with were unexplained by man made religion. At 14 years old I was immersed into Freud, Carl Jung, Fritz Pearls along with Carl Rogers forms of psychology. My understandings lead me deeper into the realm of self identification. During my late teens and early 20′s I began withexperientialworkshops from WernerErhard Seminars Training(E.S.T.) then SAGE workshops. I entered Tendai Buddhism and the world of Tantra. 
I went on to study "A Course in Miracles" and began an advanced inner work at Cleamind International Institute. I went through a very dark night of the soul.
The next morning at 3:00 a.m. when I was woke by a voice that said "Take notes, this is what you are hear to do" at which point I said "leave me the hell alone".
The voice would not quit and said
"The Soul Just Knows"
and this is how to rediscover your Soul's Purpose.
I went on to take notes that night and woke to a floor covered with sheets and sheets of the notes I had taken. This was what began to be the book "The Soul Just Knows".
The majority of dis-ease is a result of the body listening to your constant programming. Over 95% of the population are so busy with their lives they don't take a moment to actually live their life. It was when I was 33 years old when I discovered the secret within. I battled with that voice inside that was giving me the worst words of advice ever.
When ever I listened to "that" voice, I found the results were awful. During a very powerful breathing meditation I came to understand that "I" was not that voice. My life changed in a brief moment where a bridge was created between the conscious and the unconscious. When I awoke from my breathing meditation I finally realized that I was awake for the first time in my life. I was blessed to have travelled throughout India and found words of wisdom that reaffirmed my understandings. 
Now go to the monthly donation, Pick your amount you are comfortable with, step out of your comfort zone and get serious...chose the stage below and LETS CO-CREATE CHANGE!       
Become a patron to
Connect via private message
Recent posts by Divine Inspiration & You