The Wildering Camper
is creating a video series of their life travels
Select a membership level
Wildering Patron
In a way this is you giving us a pat on the back and saying "keep the videos rolling."  
We like that, and we like you. 
Wildering Patrons' have access to: 
An Episode a week before they're set to be released to the world. 
Extra video content 
Exclusive updates on our travels
$5
Limited (43 of 45 remaining)
Now you're talking!
As well as receiving the above Wildering Patron Benefits, we'll make sure to send you out our very own
Bumper Sticker
to complete your road trip look. 
If you haven't noticed already we had a pretty shaky start to our video making and we hope that your motion sickness settles knowing that every cent you send our way helps us smooth out the bumps in the road.

We can't thank you all enough !!! :)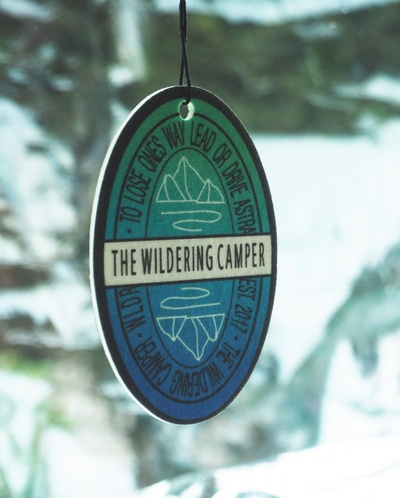 $10
Limited (23 of 25 remaining)
10 Kuna Matatas !!
Gee wiz! where do we start? You lot are a bloody great bunch. 
Not only do you guys get Wildering Patron access, but for your Tenner your car will now look as hella fresh as it smells with our very own Wildering Camper Air freshener. 
You will receive: 
1x Bumper sticker 
1x Scented Car Smelly (smells like a road trip id like to be on!) 
(1 month minimum)
What you guys are doing for us is ABSOLUTELY AWESOME! we can't thank you enough but no doubt you can now enjoy the wind blowing through your hair on a Sunday drive with the aroma of sweet sweet awesomeness. 
*But seriously they smell pretty good. 
Caio !
About The Wildering Camper
The Wildering Camper follows our journey as a young New Zealand couple and our (so-far) reliable Van (Nelly) as we go on the ultimate European Road Trip. With jandals (a.k.a Flip-Flops) on our feet and gas in the tank, we seek an alternative lifestyle and better understanding of what brings us happiness.

Join us in our little four wheeled home as we learn the gears of living small, getting lost and making debatable choices...Can't be that hard, right?

Nelly's Rocket fuel is expensive, and so is creating videos. Help us reach for the stars by becoming a Patron of ours today. In exchange you'll have first access to our videos before the rest of the world, including extra video content - not to mention some Wildering Camper Goodies !

Much Love,
T&D
The Wildering Camper

*Become Our First 25*

We've quickly realised how important creating a Patreon Community is for the future of The Wildering Camper. By growing our Wildeirng Camper Crew we hope to gain and share more knowledge, memories, adventures and discussions with you all, as we undertake this crazy journey. 

Its very true to say each time we get a new Patron we do a little dance (request video if you like***). It gives us more drive to keep on producing and improving our videos for you. By also reinvesting 100% of our patronage back into the Wildering Camper there really should be no limit on how far we can go.

You never forget your first, and we won't forget you - by becoming one of our first 25 Patrons, we will send you a little something extra extra to say thanks, and invite you to a LIVE stream Q&A to discuss our future plans, Big ideas and hopefully get some input from you. 

A Huge Thank You!!
Tegan & Dylan

***First 25 Only - Dance Moves May Become Repetitive. Blind Fold Recommended. Once seen you Cannot un-see.

1 of 1
Recent posts by The Wildering Camper