Think Maverick
is creating App Store Magazine
Select a membership level
A Lesson with Branson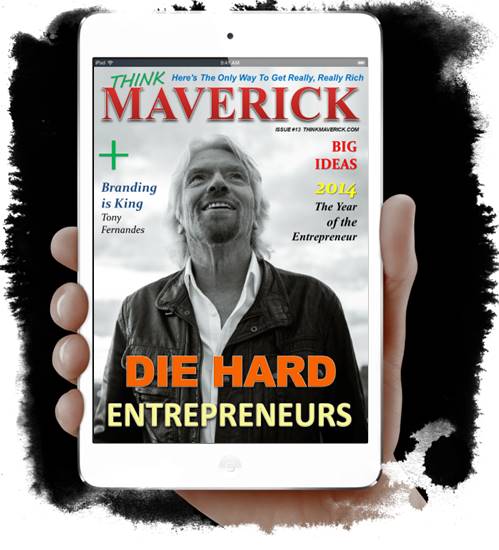 Get Access to the Branson PDF mag issue
Receive a FREE 3-month Subscription code for the app
Hi-5!
Get Access to 6 PDF magazine issues for download
Get 6-months FREE Subscription on the app
Special E-mail Maverick Book Summary/quote of the day
Partner: Your name inside the magazine credits
Limited (12 of 12 remaining)
I'll put a list of everyone who funds us inside the latest issue at least one time!

Get Access to 12 PDF magazine issues for download
Get 12-months FREE Subscription on the app
Special E-mail Maverick Book Summary/quote of the day
About
In a World populated by 7,521,142,540 people, everyone has an idea, including myself.
5 years ago I set out on a journey to understand what makes any Good idea, Great & what makes the Best of them, Legendary.
To find out, I studied the most Successful people on the planet—they're the envy of the world. 
I detailed all my findings, research, articles, quotes, interviews; curated them and then designed, Edit and Published these Magazine issues on the 
Apple app store
.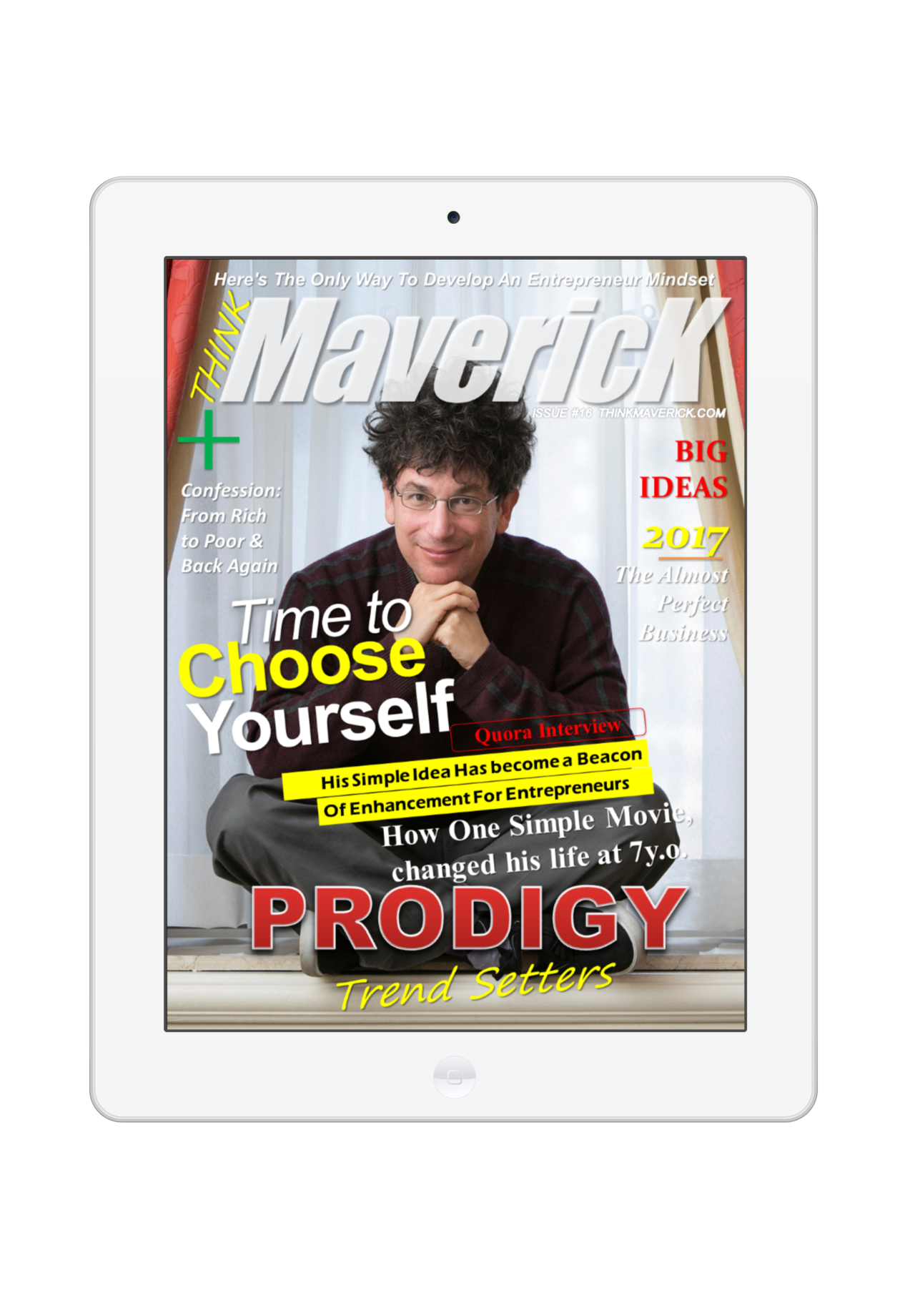 One issue of this magazine consist of 60-80 pages of rich curated content (Videos inside the magazine, clickable html links and much more...)
You will learn and 
discover what makes these Mavericks tick
, once you get to know them a little more intimately through these magazines.
I did not set out to try to become rich from this project. It was an endeavor in pursuit of my own personal development, my own self-improvement.
I wanted to 
Think like a Maverick..
.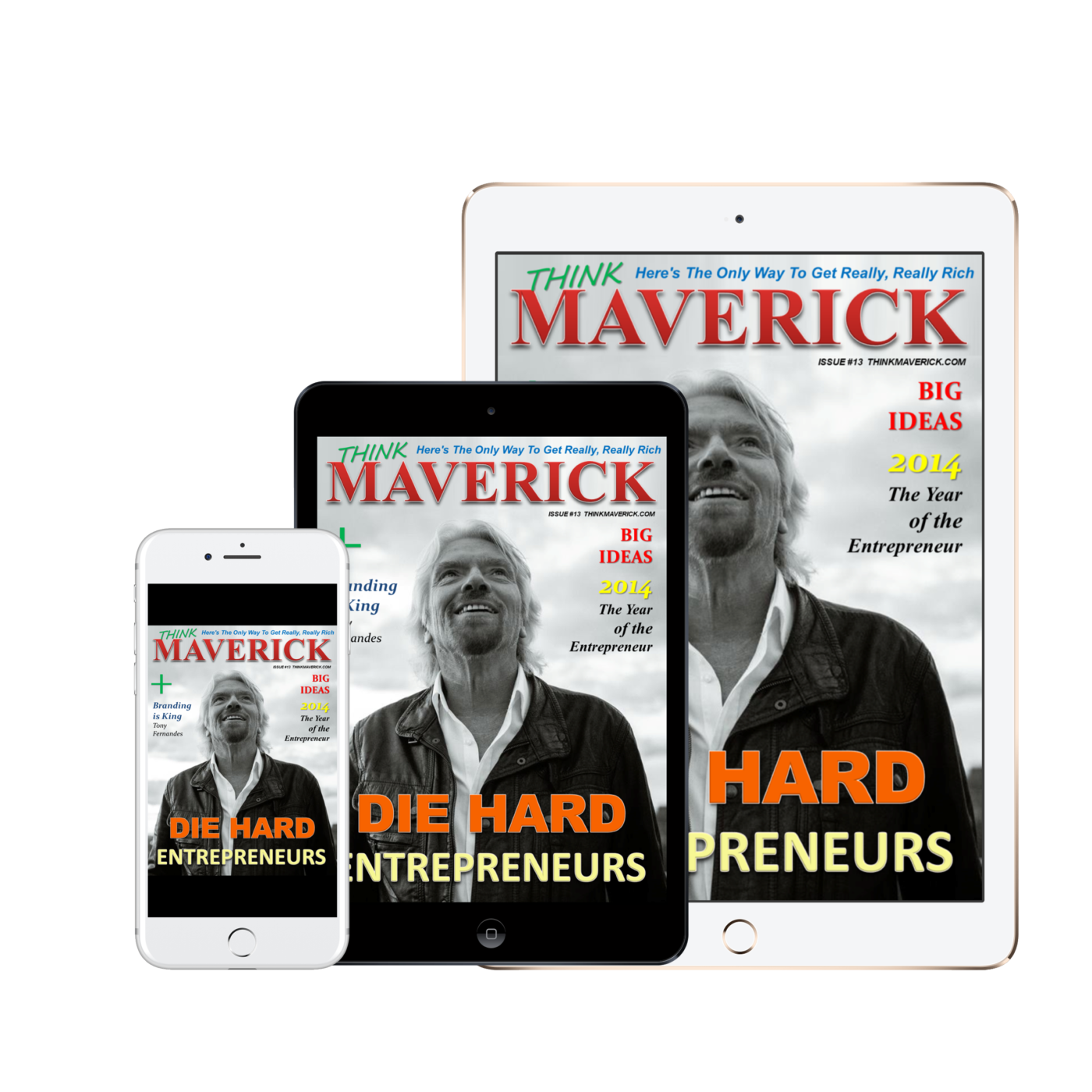 I didn't want to be ordinary. 
I wanted to stand for something and mean something. And so these magazines became my outlet.
I was fresh out of my Engineering degree back then and just wanted to create something and not seek for a common place inside a cubicle. 
I poured my heart into it to make this whole thing even more awesome. Being a chronic perfectionist, I couldn't release issues more frequently than I wanted to. Designing & curating each issue, seems like an Inch-perfect art for me. I would tinker with the designs for days just to make it look great so that the readers would lick the screen of their iPads & iPhones.
Hence, spending more time on it just isn't working out.
In an entrepreneurial sense, what I was doing is economically, well, dumb. Putting the issues together & Running on the dev. platform & the App store developer account cost thousands/Year just to maintain. I was also giving away issues for Free when normally one issue would just cost a measly 99c to download. 
So I make my living 
publishing books on Amazon
while doing as much designing and curating the magazine on the side as possible.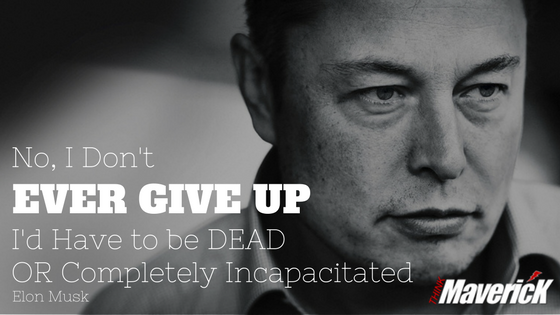 My dream would be to do the Think Maverick Magazine for you guys full time. That is what this patreon is for. By supporting me here you are not only making my live as an editor/publisher way less stressful but you actually help me produce more quality magazine issues on the App store.
What I will do with your money:
This was the old version of the app before newsstand was taken down.

This is the 
new app
.

Here you would see the value of my work; the money I use to curate & design more magazine issues. My magazine is an Apple app store app consisting of rich content intended as a gift to inspire people to Dream and make their ideas a reality while gently revealing that a "Unique Mechanism" is needed in order to make it all happen!
Regardless of the outcome of your support I will continue to push forward with the magazine and try to release my issues for next to nothing! Think Maverick has become something that gives my life purpose, not to serve myself, but to serve others.
Patreon is about creative content so the more you support me the more I am held accountable to creating more awe-inspiring issues.
Thank you for any support that you can give, even as small as a share, tweet or like would be
HUGE HUGS
for me. I appreciate it more than you can imagine! 
p.s. I know money can be tight at times, that's why I would only ask for a dollar for a 60-page issue. If my work means something to you, please consider showing a little support. A dollar isn't much by itself, but considering the weeks of work & life-changing ideas I put into a single issue, the value I'm providing you is tremendous.
Any funding raised on Patreon is hugely helpful, but this is the goal that would allow me to keep the magazine running, ad free, for a long time. Each issue takes roughly 100 hours from conception to completion. There are many aspects to publishing a magazine.

This will enable me to do a little bit less book publishing work and I AM HELD accountable to you for the Production of 1 magazine per month delivered straight to your mobile device!
1 of 4
By becoming a patron, you'll instantly unlock access to 2 exclusive posts
By becoming a patron, you'll instantly unlock access to 2 exclusive posts
Recent posts by Think Maverick