Dan, Eric, Will & Corey
is creating weekly, homegrown gaming podcasts
Select a membership level
TAP Patron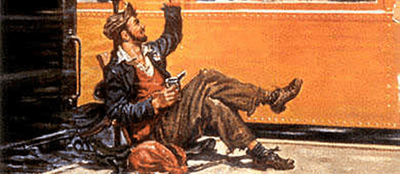 Earn some good karma, and help us offset the monthly costs associated with running the show. This includes bandwidth, hosting fees, etc.
TAP Martyr
Limited (15 of 15 remaining)
Get a special thanks AT LEAST once a month, live on the show.
TAP Greasy Fingers
Limited (10 of 10 remaining)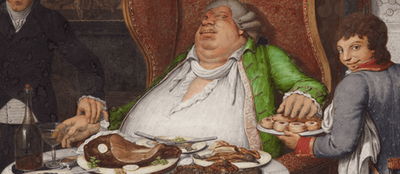 Automatic entry in our game giveaway every episode. (Some shows give away a game every weekday for $2 a month, but who are those guys anyway?)
About
So we've been doing this for more than six years. Six years ago, Will was still a sophomore in high school, Corey still a college super senior, Dan only had one kid and not a thousand, and Eric was able to hold his liquor and stay up after 9pm.

We've come a long way since then and so have our listeners. Many of you have been with us since the beginning and we can't thank you enough for your support over the years. You've grown with us and become part of our everyday lives. To those people, this is not for you. You've earned your keep tenfold and we don't want your money.

The purpose of this Patreon is to milk the millionaire listeners that have yet to come out of the woodwork. Seriously, we know you're out there and your patronage would work wonders in offsetting the monthly costs associated with running the show. Things like bandwidth for the podcast, hosting for our website, and even the little things like our domain name. If we could get those essentials covered, we would be immensely happy and can start spending our funny money on more games to cover!

But the big picture idea is to grow. We love Thumbstick Athletes and would show up every week to do the podcast even if nobody listened. But we'd also do this full time if we thought it could pay the bills. That's probably an unrealistic goal, but there are definite, achievable steps towards getting there. Our free time (like everyone's) is limited and a financial incentive would go a long way towards convincing our friends, our family and ourselves that yes, we do need to do a Hangover episode on Mass Effect's indoctrination theory, Eric and Corey's Big Fruity Hearthstone Extravaganza must continue, the people need more "Three Big Queens" and what's a Saturday night without the Lonely Hearts Club stream?

Aside from content, a website migration to something more customizable is a dire need and would create several opportunities for growth. Hardware upgrades would increase the quality and deliverability of all content. And for the love of God could we pay an intern to do show notes?

To wrap this thing up, we've done our best in creating well over 600 hours of free video game content. We're not looking to get rich, but we are looking to get better and we're confident we can do that, together.

Thanks to all our listeners new and old and thanks be to games.

Guess what! This covers our current expenses. This is why we joined Patreon and the ideal goal. From here on out, everything else is a bonus!

1 of 2