Thyme And Tides
is creating allotment gardening videos, guides & blogs
Select a membership level
Treat me to a packet of seeds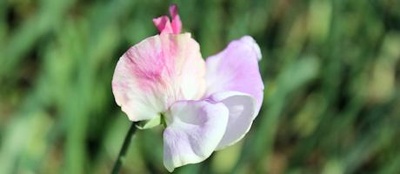 Thank you for even considering becoming a patron! 
If you join at this tier level, it will help me cover the costs of purchasing basic things for my allotment, such as seeds and compost. 
Though I cannot offer you anything physical in return, you should know that you will be receiving my heartfelt thanks and helping to support my channel.
Fuel my work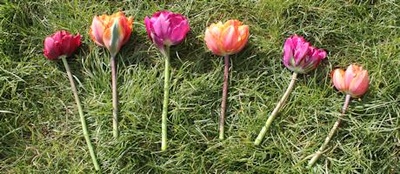 Thank you for considering pledging to me at this level. I know every penny counts, so the fact that you would even consider giving me some of your hard earned cash is so appreciated!
A pledge at this level is effectively you treating me to lunch (or at least, a sandwich up the allotment!) This in turn will give me the energy to push through the hard or tiring jobs so that I can continue putting the most into my videos and updates.
In return, you will be granted access to patron only blog posts, which will go a little more in depth into what I get up to at the allotment. You will also be entitled to feel rather proud of yourself for helping to sustain little old me during my allotment antics.
Half an hour away from work!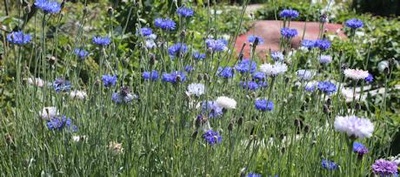 I adore making content for my various channels and wish I could do it all day every day! Unfortunately the real world gets in the way sometimes!
Being self employed, if I take time away from work, I don't get paid, which I am pretty sure my landlord wouldn't be happy about!
By pledging to me at this level, you are giving me the gift of time! The chance to take a full half hour away from my day job and to spend that little bit longer creating content without feeling guilty about it. 
Your reward for this will be a virtual big hug (or a real one, should you ever happen to be standing right in front of me) as well as access to patron only blog posts and patron only videos.
About
For as long as I can remember, gardening has been a part of my life. I have so many happy, childhood memories of sitting on the bench in our back garden, watching Grandad digging the ground over and then helping him plant seeds.

I took on an allotment in 2015 and it has become a massive part of my life. I get such a sense of happiness and satisfaction from spending time up there, digging, sowing, watering and even weeding! Nurturing a tiny seedling into a sturdy, productive plant really is one of the best feelings in the world to me.

Another passion of mine is writing, so naturally I created a blog to accompany my allotment adventures. When the weather is too bad to go outside (which if you are me, isn't very often) or the hour is too late, I know I can always entertain myself by writing about my allotment - it's almost as good as being up there!

I have also realised that I really enjoy creating videos too. My videos range from plot tours, to "how to" growing guides, to recipes and allotment projects. I love being able to bring strangers along on my journey and I also love the thought that I may be helping other people learn about growing their own fruit and veg or at least, providing a little escapism in the form of a visit to my plot!

Every penny that is pledged to me will go towards helping fund my videos, blog posts and my allotment. I love doing what I am doing, but I know I can make it better! I am not a rich person (in the monetary sense) but that doesn't really bother me, as life is about so much more than money. However, your pledges will allow me to take a little extra time away from my self-employed "day job", so I can take more time to create more regular updates. It will also allow me to purchase better equipment to use in my video making, which in turn will lead to better quality updates.

Anybody that chooses to pledge to my channel can be assured that you really are contributing to what I do and are making a difference to me. I am incredibly thankful to any supporters that I may be lucky enough to receive.

Take care and if you have any questions or comments for me do feel free to get in touch!

Annie 


Recent posts by Thyme And Tides
By becoming a patron, you'll instantly unlock access to 3 exclusive posts
By becoming a patron, you'll instantly unlock access to 3 exclusive posts