Tiffie
is creating Cosplay, Patterns, Tutorials and Lingerie + Boudoir Art
Select a membership level
About Tiffie
Patreon.. oh Patreon. 
So much controversy. Everybody want's to take the hobby to the next level yet condeem people who actually do it.
Where do I start? 
I am the neighbourhood geek who rather watched Naruto instead of attending the Voleyball Classes, who spend the Weekends playing games and doing Movie-Marathons instead of geting drunk and laid at a party. Sound somehow familiar, right? We are the ones people trashtalked about, the ones who never fitted in, the weirdos. I am a weirdo, I am a weeb. Oh hell yes it feels awesome to put on Lightning's Costume and Wig and posing and killing in front of the mirror. It feels great to march as Pharah through the Convention and guard over the people. Ohhhh hella yes it's awesome to perform "Freely tomorrow" as Miku in my living room for my cats. And yes sometimes I lick on my plastic figures because why not dammit! Why not?! 
Cringe all you want but this is me. I have multiple Waifus and Husbandos and I'm not ashamed. I like to dress up and be someone else and I'm not ashamed of it. I want to take my hobby to the next level and I am not ashamed. I don't care if you condeem me to a Patreon-Thot. Because I stay true to myself and do what I like because life is too short to simply not. This is why I made Patreon. You get the chance to support me as a Artist and help me funding my creations, as I give you back Content. I want to make Patreon about Cosplay, to create and grow together. To set a sign and say, I may be different, a weirdo, a weaboo, but I am creating stuff, I am supporting others and I am being myself. I am living the way I want and not what the majority of our society choose for me just to fit in. Bye controversity and toxic people, hello artistic life, Patreon and Cosplay-Community. 
Because we deserve it - Loré... TIFFIE
Join my subreddit 
https://www.reddit.com/r/TiffiePlease/
Rewards will be send out or posted on the Patreon-Feed by the end of the Month. Prints and Fansigns ship worldwide!
help me getting storage stuff like boxes and wig stands to keep my working room clean and be able to transport my work to conventions, photoshootings and workshops.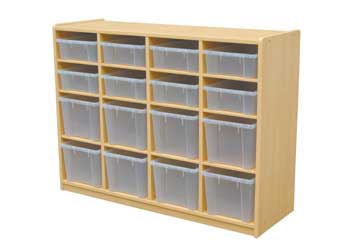 2 of 4