TinyBirdGames
is creating Indie Games
Select a membership level
Unhatched Egg
Access to some of our patreon posts and allows you to communicate directly with us on Discord!
Get the "Patron" role in our discord server, unlocking secret channels.

(Please remember that all rewards allow access to their lower reward tiers, so pledging $20 will give you access to all rewards before and to $20 tier)

Little Bird
Access to our exclusive patreon content that may include making-of, comics, special messages and more!
(This tier includes more content than the 3$ tier)
Helpful Bird
Access to demo builds, play and participate in the making of a game!

About TinyBirdGames
Who are we?
TinyBird is an indie game development studio located in Brazil, our goal is to hire people from the LGBTAQ community (globally!) and raise both awareness and representativity.
Visit our website for more!
www.tinybirdgames.com
Or join our Discord!
https://discord.gg/heS52Ce
What are we doing?
We are currently working on the following games:
TinyAttack is a roguelike game with top-down camera, action combat and pixel art. Fight through hordes of monsters in your battle against the Demon Lords and save the world!
Release Status:
Development
Platforms:
Windows, Linux, Mac
WallSlider, an infinite runner for mobile platforms that focuses on quick reflexes and cute pixel art.
Release Status:
Released
Platforms:
Android, Windows Phone
Check it out on Google Play!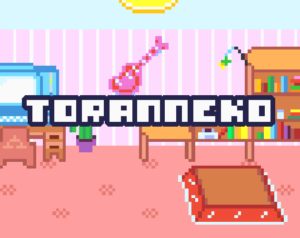 Toranneko is a Tamagotchi-like game where you take care of a little cat folk that is full of love… But there is more, Toranneko is also a Pomodoro Timer!

Release Status: Released
Platforms: Windows
GameJams
Sometimes we will participate in gamejams, we will try to keep you updated on those games!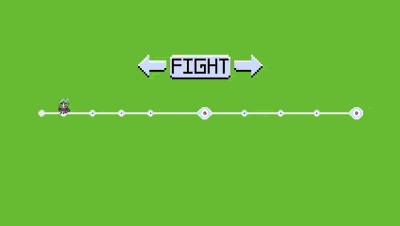 Itch.io:
https://tinybirdgames.itch.io/ai-rpg
About the team!
Most of us work as freelancers from home, both due to the fact that we don't have enough funds to maintain a working place and due to distance. Currently this is our team:
Erin "Saishy" Calmon
Founder of TinyBird, Game Designer, and Programmer
Bird lover, reading addict, and trans woman trying to make things better.
Unfortunately we do not have fixed members at the moment, but I'm still hiring freelancers to help.
Want to be part of TinyBird?
All of our job offers and the most updated information on hiring are available at our website.
Please stay tuned in for any new positions available!
Job Offers
:
http://www.tinybirdgames.com/tinyjobs/
We will hire one more person to work with us, increasing the speed and quality of our work!
2 of 2
Recent posts by TinyBirdGames