Ani Kaspar
is creating The Tiphereth Oracle
Select a membership level
Bronze Membership
Commissioned Art (3 pieces) for
personal or professional use
Lifetime Curatorial Endowment for
three editorial elements

Lifetime Subscription and Access
Silver
Lifetime Commissioned Art for
personal or professional use

Lifetime Curatorial Endowment for
select editorial elements

Lifetime Subscription and Access
Gold Membership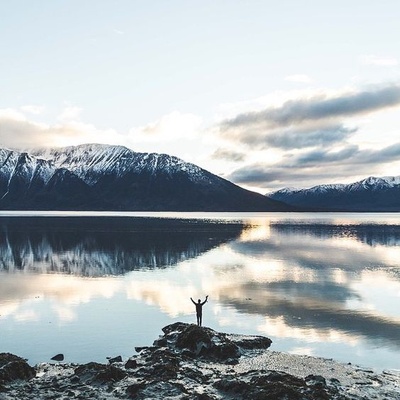 Patreon  Founder Status
Lifetime Curatorial Endowment for all editorial elements 
Lifetime Commissioned Art for
personal or professional use
Lifetime Subscription and Access
About
Welcome 
to 
The Tiphereth Oracle
Friends, followers, fans & family patrons:
Note from Ani & TTO Angels:
As you are aware after seven years of reporting these facts on Facebook, the non-stop illegal and excessive surveillance/interception of my five FB pages has deeply damaged my economic, social, and professional life. If you've not been a witness to this informational 'gulag hell' spend a few moments on my FB pages, and you'll see what living George Orwell's '1984' is - up close and personal. 
And as we all now know, FB has been less then ethical in relation to data sharing with CA, SCL Group, and many others, I believe we will see as we move forward. My life, a social experiment via FB and the entire internet, since 2010 and the publication of my first book, Pelicans, Coconuts and Butterflies: Conquering Cancer with a Life of Soul. It must be noted that myself and Brian Marks, one of our angels, encountered massive undermining over the last weeks in an attempt to launch TTO FB page. 
Today, however, marks a joyous celebration of a new beginning for us all. Today we launch our opportunity to together to take back our freedom of speech and the right to truth with the launch of The Tiphereth Oracle Patreon account. Welcome ! 
TTO Angels:
Ani Kaspar, a cultural creative, has lived a life of robust contribution in a number of areas. Ani, an artist, author, citizen journalist, human rights advocate and natural means survivor of a few purportedly chronic and lethal illnesses (CFIDS/FMS and breast cancer), is also a blacklisted American whistle-blower with a 20 year history of women's employment and healthcare rights advocacy.  It is this experience that has gifted her her greatest source of inspiration to date: to pursue the highest levels of human values and to share this quest worldwide. 

Background:
Since 1997 when she received her first cyber death threat via AOL IM, Ani has creatively used these challenging life experiences to the benefit of all. While conquering chronic illness, a covet multi-leveled 'activist assassination' program most legal and investigatory experts consider a '21 century zersetzung,' she learned she is not alone in this bizarre, ever-evolving human rights horror. Worldwide it is estimated that millions of innocent citizens are targeted daily with illegal surveillance, stalking, harassment, torture and murder attempts. Why ? Unlike Ani, many of these innocents, have no idea what they did to become 'watch-listed' or any reason to believe they are a potential 'national security' threat to any country or government worldwide. 

In 2015, after surviving seven Kafkaesque years that either destroyed or stole her everything but her life, Ani began to work on behalf of this community of innocents. Erroneously labeled 'targeted individuals' Ani calls these brave human rights defenders and seekers of truth, transparency and democracy 'the empowered.' Today you are invited to support both Ani in the resurrection of her life, and to support 'The Empowered' with the launch of The Tiphereth Oracle.

The primary goal of this fundraiser is to secure devoted patrons of a vision of freedom and responsibility - all for humanitarian purposes. The socially conscious projects are committed to the open-source model, to the evolution of truth, transparency and merit-based democracy worldwide. As these enterprises grow, consciously selected investments will be made to support the human rights values of 'life before profit.' A special emphasis will be made to support valid, earnest attempts by 'The Empowered' to halt the global rabid march of totalitarianism.

'Targeted individuals' are the very front-line of this assault on humanity, on all life on earth. We must unite to today to transform current devolution into future evolution. We must support these brave innocents in their heart-felt efforts at stemming the authoritative agenda currently seizing our world. We are the, and they are us. What we do today to support their journey to restored sovereignty ensures our personal and collective tomorrow. We invite you to join us in the most sacred creation ~ the creation of the future.' ~ Ani Kaspar

This account is established to support three initial projects, dreams of Ani's for more than four years now:

The Tiphereth Oracle:
A multinational, online author, writer and citizen journalist community of cutting edge ideas, information, transparency and truth is the first project. Internationally inclined, the site will be dedicated to the highest principles of ethical authorship, truth-journalism and creative humanity at its apex. Similar to Medium but organically visionary, the site will offer monthly, quarterly, annual subscriptions of $5, $10 and $15. Rates will depend on payment plan and level of service. Site goal is to be the chosen open-source conversational community for cultural creatives.
A truth aggregator and conversation stimulant for non-fiction and fiction writers alike, The Tiphereth Oracle, is a one-stop meeting of minds, hearts and souls. Here we dream and create ~ hopefully like never before, if we're true to humanity's call for freedom. Criteria for acceptance of dream-work are: commitment to synergy, intelligent and respectful debate, surging integrity and truth, and to keen, most necessary open-source transparency. Contributors will be arranged locally, domestically and internationally, to ensure easy networking and collaborative co-creation. Weekly our creators will be featured. Their life's mission and works will be shared to expand their supportive the community and synergies of creative endeavor.

Curatorial elements include: non-fiction features and news stories,  editorial and opinion pieces, regular columns and contributions in a number of select categories like: current affairs, art, science, politics, economics, business, and on. Fictional works, the short story, poetry and other dances of our language will grace the page as well. Artwork and other forms of creative expression will also be welcome. The Tiphereth Oracle's invitation is for our Patrons, contributors, guests and subscribers to explore their highest, most creative visions for all life and birth their greatest gifts.

'In times of deep, vast darkness, one must rise as the Sun does, with the dawn's endless promise of the coming day.' ~ Ani Kaspar 
Budding or mid-level creators will be initial contributors. Once success is established, seasoned professionals will enjoy contributing, and might also serve as personal mentors for the more nascent writers. Upscale in design and intent, branding/marketing is egalitarian but of the highest quality. Once subscriptions are hearty, a portion of revenues will be donated to an emergency TE/TI fund for moments just like what Ani's encountered daily since 2011.


Chiaroscuro Art and Design
Second web-based business @ later date
Intuitive Sovereignty
Third web-based business @ later date.
Patrons of these projects may be anonymous, unless otherwise desired. Expected length of support by patrons will vary. Goal is to replace need for patronage with subscription income as immediately as possible. Given the destructive, illegal acts committed against her, her creative projects and intellectual property since 2010, it is important supporters are aware their patronage not only supports this beautiful humanitarian and life vision but also saves precious lives ~ including Ani's.

Due to Computer Fraud and Abuse Act crimes perpetrated to sabotage Ani's income efforts since 2010, sites must be secured with the best soft and hard technology available. An extensive cyber-crimes complaint and demand for action, with adjoining evidence, has been filed with the Washington State Attorney General and the US Department of Justice. Both have confirmed the level of cyber-crimes committed by technology giants like Facebook, Google, Gmail, You Tube, Amazon, Craigslist and others, is legally actionable. It has been recommended legal counsel be hired immediately to stem further destruction of potential income, social influence and connectivity.
Our initial fundraising goal is $5000 USD and then only $2000 USD monthly until subscriptions and other avenues of income stabilize, within about three months. For additional information and references, please contact us @
[email protected]
To assist Ani in her legal action (s) (for the unbound cyber-crime she's been forced to endure since the publication of 'Pelicans, Coconuts & Butterflies: Conquering Cancer with a Life of Soul' and the second anonymous IM she received warning her not to use the word 'cure' in her book) please also support this effort by sharing it far and wide. 
Please note no other fundraiser is active for Ani and/or any personal and/or professional affiliations.C rowdfunding accounts remain open only for legal/evidence/timeline reasons, at the request of legal counsel. If you wish to legally assist Ani in her life restoration efforts please email
[email protected]
or call 206 778 9894. 
To better understand what an innocent committed to integrity faces today in our world please see:

https://en.wikipedia.org/wiki/Blacklisting
https://en.wikipedia.org/wiki/Whistleblower
If you're new to Ani's decades of life vision and mission please review:
The Tiphereth Oracle Facebook
The Tiphereth Oracle Twitter
Anne Kaspar & Merrill Lynch
Anne Kaspar & Morgan Stanley
Anne Kaspar's Books on Amazon
Pelicans, Coconuts & Butterflies: Conquering Cancer with a Life of Soul
Anne Kaspar's YouTube Channel
Google Search: Anne Kaspar

For more information:
The T.I. Justice League
The T.I. Chronicles
Targeted Justice
The Everyday Concerned Citizen
Freedom SOS
FFTI
Bigger Than Snowden
A portion of the profits will go to the sites that expose targeting listed above.  Thank you – from Ani and the targeted community worldwide - for your compassionate, creative and continuing patronage.
Become a patron to
Connect via private message