Tongue in Cheek Jazz Band
is creating Music, Concerts, Transcriptions, and Lessons
Select a membership level
The New Fan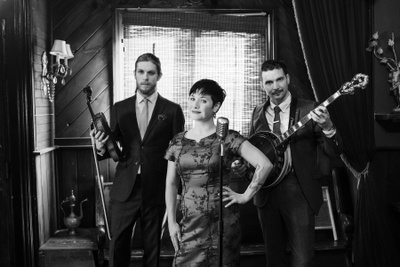 Get access to our Patreon feed and behind the scene updates from the road and the studio. 
The Supporter
Get access to behind the scene footage and video's from our most recent concerts as well as the Tongue in Cheek Song Book!
The True Fan
Behind the scenes footage, videos from recent concerts, our song book, discounts on new releases, and the feeling that you are contributing to our success ;) 
About
Hi! Thank you for checking out our Patreon Page. Tongue in Cheek Jazz Band is an internationally touring Hot Jazz band that's mission is to pay tribute to the fantastic jazz improvisers of the 20's/30's as well as to innovate the style/repertoire of Hot Jazz. 

We do lots of things! For instance, we are about to go on tour through Canada, Maine, and New York to bring the early jazz to the people! We also produce albums and videos of rare/forgotten songs from the early jazz era (like our intro video above). We put on concerts and swing dances in DC, MD, and VA. We employ a team of talented, dedicated musicians, to create some of the best hot jazz in the country. We produce a song book and constantly transcribe old rags, stomps, and vocal tunes (with the verse). And on top of all that, we write original songs! 

Unfortunately, doing all of these things is only lucrative some of the time. Like one nice gig every couple months, there's just not enough to go around! So if you like what we do, and would like us to keep doing it, please consider joining our team via Patreon! It is simple, as little as $1 a month (and you can cancel anytime) you can contribute to our payroll and help us continue to support the art of early jazz on the east coast! 

What will your money do, you ask? Lots of things! It will help us pay for gas when we travel to your city, it will help us produce our next album, it will help us continue to put on concerts and swing dances at higher and higher quality cus we can afford to PAY the musicians. :) The list goes on and on. So please! Consider joining our team and help early jazz stay alive!