Toe Beans Kitten Rescuing
is creating a happy healthy environment to rescue and home kittens in need
Select a membership level
Blep
Blep tier is just like its name sake, small, adorable and so uplifting! A kitten blep always makes me smile from ear to ear 😻
Sploot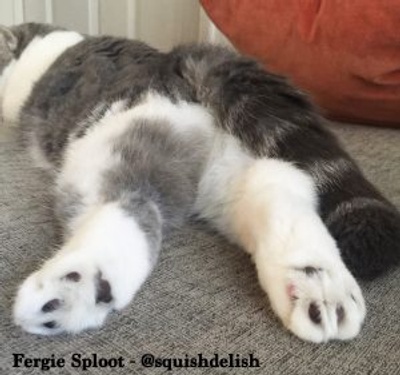 ohfrickenmygoodness you just up and splooted right in front of us with all that wholesome toe bean goodness! Do you know how many noms that can buy?! So many good noms. Please accept our most sincere purrs and thanks! We'd like to offer you a 4x6 print and thank you card for all that you do. 
About
My story is pretty much like every other. My partner and I were living together when a local colony cat had kittens in our bushes. Suddenly we were aware of how many kittens were around us and jumped into fostering community cats. Ive pulled kittens from trees, abandoned couches, road medians, laundry baskets and so many other places before bringing them into my home and giving them the necessary love and health care they would need to thrive in their forever homes. I've homed over 50 kittens from feral colonies and I often get asked what organization I work through. The truth is I don't have one, the has all been born of a love for our little beans and desire to help them not be left on the streets. The hard facts are there are too many feral cats left on the streets unfixed, unvaccinated and uncared for. Every litter that comes in with us faces it's own challenges whether it's fleas, lice, worms, malnutrition, sometimes all of the above or more. With your help I can provide even better care for these helpless little ones. 

Our first medical emergency we'd like to use Patreon to help fund is Archibald. He's got a limp and swelling in his right front paw. Initial emergency vet trip and xrays indicate there's small tissue damage, after a radiologist looked at his xrays there's a chance that he will need more care ranging from surgery to even a possible amputation in the future. Or, best case scenario he will get a splint and heal and be okay. Either way they've recommended he go in for a stress test and surgery consult. The amount on this goal may change or be added to later on as medical bills come in for him. 
1 of 1
By becoming a patron, you'll instantly unlock access to 2 exclusive posts
By becoming a patron, you'll instantly unlock access to 2 exclusive posts
Recent posts by Toe Beans Kitten Rescuing