Tom Henry
is creating Intelligent, entertaining and worthwhile content
Select a membership level
Level 1: Access locked posts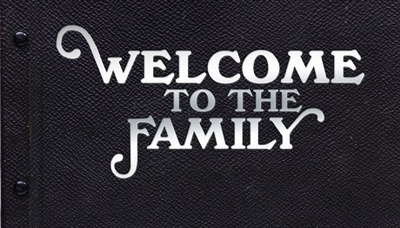 Thank  you. You've decided to support me and my content—and that's more than enough. At this level of support you get access to all locked posts here on Patreon. Think of this as the equivalent of taking me out for a coffee.  As well  as access to any locked posts, you will also receive periodic emails of special patron only content. Lastly, you will be given a Level 1 access pass to my private Discord Channel, where we can speak intimately as a friendly, safe community of friends..   
Includes Discord benefits
Level 2: Q & A, Access to Locked posts,
In addition to everything in Level 1... 
Q & A and increased Personal Access
$10 or more per month, WOW! I am humbled!  At this level of support, along with the above, I will personally answer the questions you send AND if I believe your question would be interesting to all visitors of my blog, I will credit you with the question and include it (along with my answer) in future content. 
You will also receive a more "inner circle"... more intimate access on my personal Discord Channel.  
Includes Discord benefits
About
                      THANK YOU!
Thank you for deciding to help make it possible for us to create more and better "Intelligent, Entertaining and Worthwhile" content
FOR YOU
by joining our team of patrons. You have already come this far to learn more about what we're doing and for that I can't thank you enough! I hope you like what you find.
Cutting to the chase, your patronage will have a bigger impact that you probably realize. You will be helping us create even better content in the future, therefore, from time to time I will send out special content and gifts — only available to our patrons. Quite literally, you determine the quality and quantity of our content, because we can't do it without your help!
Thank you for believing in us and for caring about what we do!
So, let me tell you about our upcoming content:
There are no limitations to what our content will discuss on any given day, but most all will fall under one or more of these categories:
History - More than ever we must remain (or become) historically literate! Besides much of it is extremely interesting and yes, even fun! 
Sports [especially St. Louis Cardinals and NCAA football (Go stAte!!)] - The two greatest sports on Earth today are professional baseball and NCAA (especially SEC) football. Therefore you can pretty much guarantee some content discussing the Cardinals, baseball history, SEC football and (my) Arkansas State University Red Wolves! But rest assured, I'll also be discussing other sports as well!
Culture - Learning about culture has always fascinated me. I'm also quite interested in people under smaller settings (i.e. regional and local culture). There are more interesting topics and curious questions that I will ever be able to learn, much less create content on. Such as why did many of our ancestors and elders use a saucer when drinking their coffee (to cool down their coffee), yet relatively few still do that today. Is there a geographical or local character that influences or provides an impetus for terrific arts? For example can world-class, genuine blues be written and performed just anywhere? If no, why not? What can history tell us about regional eating preferences? How can any constituency effectively turn a blind eye to their own leaders as they commit horrible evil acts (such as the Holocaust, Rwanda, Darfur or ISIS?  Why are some "nations" more industrious (expansionist, militaristic, artistic, agricultural) than others? Why do oppressive regimes tend to rise only when certain social, geographic, cultural, historical, linguistic or religious conditions are met? What are the historical origins to our holidays, events, traditions and etcetera.
News & Politics - As a former news editor, reporter and political candidate, it is entirely unreasonable to believe that I will not discuss news or politics at all - especially with the 2020 presidential election approaching. However, I will strive to keep it at a minimum.
Faith - I sincerely believe any person that lives their life while keeping their faith hidden or unrevealed to the world, merely possesses a religious creed or church membership instead of real faith. A person's faith is much more than just what they believe, it is also what they do and what they are — it defines them completely. Therefore, in the face of a world gone mad where the heathens rage boldly and Christians tremble in submitted silence and fear the PC Police, I must at times raise mine.
SO WHY DO WE NEED YOUR HELP?
We operate tomhenry.org quite frugally, especially since we aren't independently wealthy. But, it does cost money to produce quality content. As examples, below are just a few of the expenses that your financial support will help us with:
maintaining equipment (i.e. computer, microphones, etc.)
online services (i.e. WordPress hosting, podcast hosting, Skype, internet access, etc.)
audio production software
art and animation software
production costs
overhead & expenses common to every business
books/training (when absolutely unavoidable)
travel (when absolutely necessary)
writers and/or staff (when needed)
miscellaneous expenses
So, thank you once again and if you have any questions, please email me personally at
[email protected]
When we reach our initial goal of $3,000 per month, we will go "full-time" by producing DAILY episodes of all podcasts!

1 of 1