TRANSHUMANIA
is creating videos on science, philosophy, and futurism
Select a membership level
TRANSHUMANS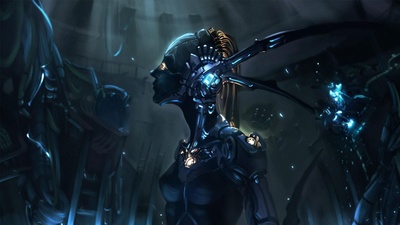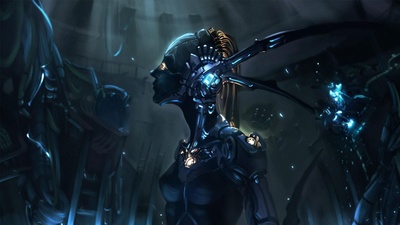 You get immortality in the credits of every Transhumania video
You get access to my Discord (Link on "Patreon Only" Feed).
You get access to my second channel (Link on "Patreon Only" Feed).
You may now suggest videos to me on ("Patreon Only" Polls).
You can now see updates on ("Patreon Only" Posts).
You no longer need to feel guilty for starving me with ad blocker :^)
POSTHUMANS
I will answer any questions you message me in a weekly podcast on my second channel (youtube link visible to Patrons)
I will give you any role you ask for on my Discord (discord link visible to Patrons)
I will permanently follow you on Twitter and Discord (link me your account)
I will highlight your name in white in the credits of each Youtube Video
All previous rewards
METAHUMANS
I will message you an Amazon link to a free copy of my book
I will message you the top 100 youtube channels I watch.
I will message you the top 100 mind expanding books I've read.
I will message you a list of 100 subreddits I follow regularly.
I will highlight your name in Gold Caps-lock in the credits of each video.
I will give you a special shout-out on Twitter and ask my followers to follow you too.
About TRANSHUMANIA
Hi! We are Transhumania and we are creating videos and content to change the world.

Everything that we create is about becoming MORE than human. It's time for the next grand stage of evolution.


WHAT DO WE WANT?

Nothing less than the end of death, the end of history, and the end of suffering, be it through indefinitely extending our lifespans, uploading our minds to computers, or re-engineering reality itself.

Curing aging, curing disability, and reversing the decay of the universe sounds like outright lunacy, but lets not forget how flight, germ theory, and space travel were once equally ludicrous. With the help of enough people we can accomplish anything.



HOW WILL WE ACCOMPLISH THIS?

It won't happen overnight, but drawing attention to the right technologies in the right sequence could very well allow everyone alive today to escape the clutches of Thanatos/Entropy. 

"The journey of a thousand miles begins with a single step" - Lao Tzu
1) Longevism and Biotechnology: First off, we will have to draw awareness to emerging technologies in the field of radical life-extension (SENS, Telomeration, CRISPR, Regenerative Medicine) in order render the idea of biological death and suffering obsolete.
2) Transhumanism and Nanotechnology: the merging of humans and machines to render the idea of the biological itself obsolete, giving us not just life-extension but functional immortality.
3) Posthumanism and Neurotechnology: the merging of human with computation, uploading the mind to not just accomplish immortality, but indestructibility.
4) Metahumanism and Infotechnology: the merging of humans with friendly A.I, the technological singularity that will solve almost every problem we are facing today.
5) Technogaianism and Ecotechnology: the merging of humans with the earth itself, balance with nature, and the alleviation of existential risk.
6) Cosmism and Astrotechnology: the merging of humans with the universe, escaping the death of the sun. Spreading evolution throughout the cosmos and making alive what was not previously alive. 
7) Extropism and Clarketechnology: merging the physical/material with the non-physical/ideal, escaping the heat death of the universe and transcending reality itself
HOW YOUR SUPPORT HELPS
Creating media takes an immense amount of time and resources, such as audio equipment, editing software, and the shit-ton of stock footage i purchase. The ideas we are trying to communicate to the world are very difficult to get across visually. With your support will be able to invest in the graphics and audio quality necessary to grow the movement.
I'm proud to be supported by YOU and that is exactly what allows me to continue my putting out manifestos, articles, essays, and arguments for advancing the cause.
Let's grow our movement. If everyone who claimed to support our cause joined us on patreon, we'd have enough fuel to begin major change across the globe tomorrow. Yet, only a small fraction actually do. If you truly cannot afford it, don't worry! But be honest, you can support for less then the price of a cup of coffee. If our cause matters to you, help us actualize our vision...
When I reach 1500$/Month, I'll finally be above the California poverty-line and will be able to do this full-time (Imagine getting one video every single day!)
1 of 2
By becoming a patron, you'll instantly unlock access to 5 exclusive posts
By becoming a patron, you'll instantly unlock access to 5 exclusive posts
Recent posts by TRANSHUMANIA
How it works
Get started in 2 minutes