Trash or Treasure
is creating Video Game Reviews
Select a membership level
Vote For Next Review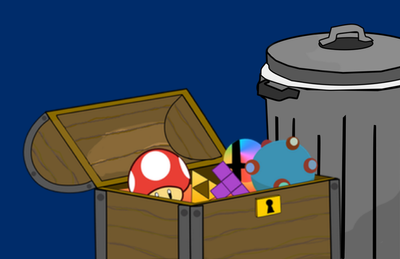 At the end of each month, there will be a list of three games to choose, and whichever one gets the highest amount of votes will be reviewed after the current video. The games that didn't make the cut will still have a chance during next month's list.
About
Hey, I'm Josh Smith! I praise the treasure, and I pick apart the trash. I am also a graduate of Film of Television Production since 2016. Simply put, I have been pouring lots of blood, sweat and tears into my game reviews since February 2011 and have covered many genres and eras, from the NES days to games that came out last week (with a couple of movie reviews as well). I usually dive deep into elements of the game such as plot, characters, and of course the gameplay (sometimes to some absurd lengths, a la Metal Gear Solid 4 and Metroid: Other M).

I love doing what I do and have been carrying on to this very day! The late nights and hard work are absolutely worth it, even if the view count ends up small. Of course though, I appreciate any promotion I get from you guys, like posting and sharing my channel on social media, and I will always do my best to make sure I deliver the best content (after all, that's why I've got a film and TV degree)! I hope you enjoy the game reviews and you will stick around for more! Thank you!
Recent posts by Trash or Treasure
By becoming a patron, you'll instantly unlock access to 1 exclusive post
By becoming a patron, you'll instantly unlock access to 1 exclusive post