Trixks
is creating Illustrations & Youtube Videos
Select a membership level
WOLF PUP
The tip-jar Patreon tier. Donate as little or as much as you want.
For $2+ a month, receive the following each month:
Per Month Rewards:
🐺 Patreon Discord Access/Rank
🐺 Video Credits Listing
Includes Discord benefits
KAPPA WOLF
Want a little extra bang for your buck?
For $5+ a month, receive the following each month: 
Per Month Rewards:
🐺 1x HD Artwork File (BONUS Art rewards can become available)
HD file will be sent to you.
Based on the Youtube or Personal Digital Art projects created during the pledged term.
🐺 All Lower Tier Rewards
Includes Discord benefits
DELTA WOLF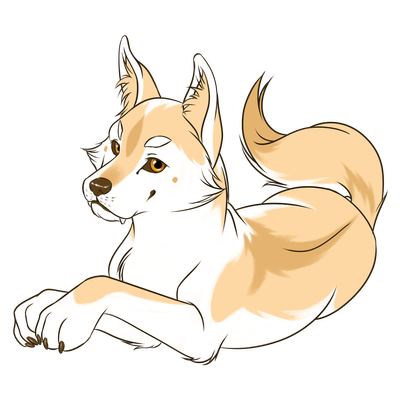 Woof! Got some juicy goodies here!
For $10+ a month, receive the following each month:   

Per Month Rewards:
🐺 1x Sketch - Theme/Prompt-Based
With a new theme/prompt every month, voted for by Patrons, I'll create an individual sketch for each pledged Delta.
HD file will be sent to you. A5 Print Size.
🐺 Submit Your Art for Paint-Over/Critique
 MAXIMUM 1 submission per month - so choose wisely. 
You can now post your original art to feature in a Paint-Over/Critique episode on my Youtube channel.
Tell me what you'd like help improving and if it's within my skill set, I will paint-over your work in my style, sharing my tips and tricks along the way.
Depending on workload and tier popularity, I cannot guarantee I will get to every submission. Oh and please don't expect me to paint-over a masterpiece and make it look better... 
🐺 All Lower Tier Rewards
Includes Discord benefits
About
Trixks is the name & Illustration is the game.
I'm a passionate artist, born & bred on tiny New Zealand. All funds raised will go towards
expanding my

Youtube channel
content, investing time into
creating more videos and artwork
as well as
unlocking new experiences and benefits
for Patrons and Followers alike. This past year I've given myself a good kick up the butt to brush off the cobwebs that have been settling on my illustration muscles ever since I started working full time. NO MORE! And I couldn't be happier to be creating artworks on a semi-regular basis once again.
With your help, I can invest more of my time into being an artist and content creator - maybe someday make it my full-time occupation. But let's not get too ahead of ourselves...
Why Patreon?
Atm I'm working full time as a graphic designer to
pay the bills and keep food in my belly
- I'm currently too small fry to earn from Youtube so my illustration and content creation time are my when-I-have-time priorities.
With Subscriber and Patreon help
, I can move ever closer to creating a priority shift and maybe even a "career" change, cause nothing makes me happier than creating art and receiving all your words of love and support to keep going.
We've got a long road ahead of us, please help me take a step closer to realising my dream.
Available Rewards Include:

How My Rewards Work:
Apart from the exclusive Discord channel access and video credits, all tier rewards will aim to be sent by the end of the month.
You will be charged once on the day of subscribing and once at the beginning of each month thereafter. You are not obliged to stay on a pledge, feel free to change this at any time!
You can pledge at any time during the month. Do note that late-in-the-month pledges that include Sketch and Commission rewards may need to rollover into the new month as they require more creation time.
Patrons will be charged their pledges up front.


Follow Me & My Work
Instagram
|

Discord

|

Storenvy
|
Twitter
|
Youtube
Thanks for taking the time to listen, appreciate any support and encouragement!

Whoop Whoop! You guys are helping me pay for my monthly Adobe Creative Suite subscription!
Without this software, there would be no video editing or digital artwork creation...
1 of 6
Become a patron to
Unlock 46 exclusive posts
Connect via private message