The Rebels of Fortune
is creating waves.
Select a membership level
#GERonIMO!; 500 Limited Edition Goodies.
Limited (500 of 500 remaining)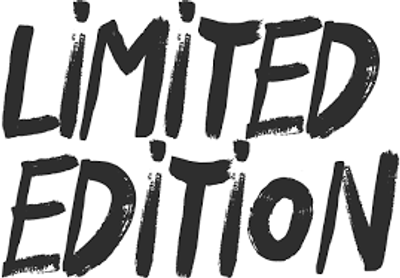 I woke up the night I was told the name of The Rebels of Fortune album. #GERonIMO!; The story goes John Lennon visited me in a dream. He was walking along talking with someone important, who I couldn't make out. It was like someone said, 'What about this one' and he replied, it needs to be more #GERonIMO!;
The album has 10 songs and was a tremendous collaboration from the artists, musicians, engineers and Beatle that help directed it.
I will be sharing all the content & songs freely. However, if you would like a physical limited edition, all you need do is ask.
We are hoping that some of the publicity that goes along with these limited edition runs will add much more value financially, to the end user. The magicians paradise city is the entertainment and legend that go hand in hand. You will have to watch this space.
CD will also be accompanied with other goodies, however we will know what they are closer to release date. We will also try and get your copy to you sooner than the official release date.
If your a collector, this could be the Tier for you. Any surplus will be added to our crusades.
We personally ask you to make a wish as you Patreon & thank you eternally for being apart of our grass roots movement. 
About
GIVE A BUCK?!
Yo.. Not gonna lie, making a TV show, while putting together an album, doing a degree, bringing up a 3 year old, while working nights at a children's home & blogging as much as I can, at times... can be difficult.

Hey, I do what I do because I love the people and I'm blessed to have the keys.

If you wanna throw us a dime here or there, it would be appreciated..

PEACE x

When we get to 5K PM, we can start turning The Rebels of Fortune into a full time project and will be able to pump out films, you tube/tv shows, podcasts, gigs, audio books and more! We will still be doing it now, but just when we get to 5,000 a we can do it even more!!! WOOP!
1 of 1
Recent posts by The Rebels of Fortune