TrudeauMeter
is creating a platform to track Justin Trudeau's electoral promises
Select a membership level
A Loonie For Democracy
You get our gratitude and help us continue to get the work done!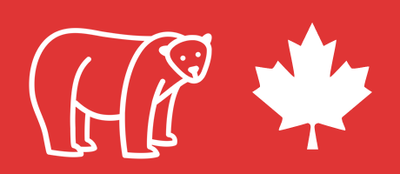 A Toonie For Accountability
You get our gratitude AND a virtual polar bear hug. And of course you help us continue the good work and keep our government accountable.
A Fiver To Be A Builder
The beaver is one of nature's greatest builders - and it's no surprise it also happens to be a national symbol. By contributing at this level, you'll tangibly contribute to future updates and improvements as we roll out new features for the site.
About TrudeauMeter
TrudeauMetre.ca
 WHAT IS TRUDEAUMETER? 
On October 19th 2015, Canadians chose Justin Trudeau to be Canada's 23rd Prime Minister. The
TrudeauMeter
(
TrudeauMètre
in French) is a non-partisan collaborative citizen initiative that tracks his performance with regards to his electoral platform.
 WHY DO WE NEED YOUR HELP? 
Tracking promises takes time. Each update we make is vetted against multiple sources, and we make sure to include reliable sources to justify every promise status change. On top of that, we also have some tech-related fees such as SSL certificates and backend hosting for our code. Our goal is to keep the whole thing running smoothly under the hood so that you may have a great space to learn more about what our government is doing and exchange ideas in the process.
 THANK YOU! 
If you find the site useful and feel like you've learned something by visiting it, then we've achieved our goal! If you decide to contribute, you're giving us the means to keep doing that - thank you!