Twilit Tabletop
is creating Painted Mini Figures and Tabletop Roleplaying
Select a membership level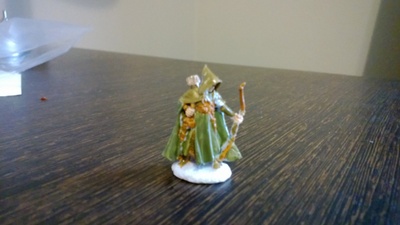 Twilit Teammate
You will be a shipped random Painted Mini Figure every month.
You will be given a role in our discord channel showing your support for out business.

You will also be given access to a forum where we work together to create new content.
Twilit Ally
You will be added to a pool of people to be randomly selected for periodic one-shot adventures.

The monthly random figures will be larger or more numerous per shipment. if you have a preference of large vs numerous figures, you may message us and we will be as accommodating as possible.

This includes all previous tier rewards
Twilit Adventurer (Campaign)
At this tier we will have a 5 hour session once per month. Contact us before selecting this option so we can discuss scheduling and campaign details. 
Playing the game will begin after the first month's pledge has been verified.

This pledge includes all prior tier rewards
About Twilit Tabletop
I am an aspiring full time painter/game master. I have been playing board games and studying storytelling for as long as I can remember. I have learned the standard roleplaying systems and some niche ones, be it Shadowrun, D&D, GURPS, or Rifts. The thing that keeps me going every day is the thought of new stories to collect and share, and I would like to share them full time using the mediums I know best.

I would like to do this full time at some point, and every pledge will get me closer to being able to leave my day job.
Recent posts by Twilit Tabletop