TW. Smith
is creating Self Cultivating Podcasts, Videos, and Tutorials
Select a membership level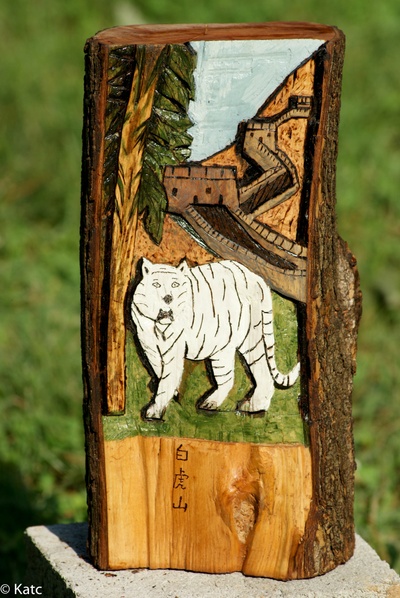 White Tiger Force
The White Tiger is an Excellent Choice for the Strength of the Program
You will have delivered to your device:
Monthly Scheduled Podcasts
Newsletter Updates
Free Published Video's
In addition: At this level you will receive a minimum of 2 updates per month, which will include: 
Access to an additional 50 pieces of content
Early Release of Podcasts
Supplemental Downloads to a Podcast
Blog Entries when I write about Experiences / Observations / Training
Monthly Bonus Episode
5 Episodes of "The Podcast of Tibetan Kungfu"
Per Your Request : Become a Member at KFP Forum
Your support is directed toward the expenses to produce and deliver current content.
Red Phoenix Creation
The Red Phoenix Support is the blood-line to the creation, storage and delivery of Bonus Episodes . 
All the Benefits of the White Tiger Strength Supporters
Early Releases
Bonus Episodes
Episode Downloads
Private Group Access at KungFuPodcasts.com
With Your $10 Pledge, You Will Also Receive
Access to Hundreds of Episodes in the Full Kungfu Podcast Content Library
Access to 15 Episodes of the Classic : Podcast of Tibetan KungFu, Instead of 5
Audiobook: 'Tao of Judo'
Live Private Access Thru Lens App
Vlog Access : Personal short videos of Observations / Experiences / Personal moments that can only be captured through video.
Monthly Mediations
Weekly Updates
Direct Access to Vimeo on Demand Short Sample Training Videos : 1-2 min
I have been authorized by several authors to become the voice of their written work. Now you can get the full addition in your personal feed.
Your support here takes the program up to the next level!
Gray Wolf Power Patreon
The Gray Wolf is a Power Patreon.  You are the ones who give the power-line to lead programming to the next phase.
Beyond All that is listed above, such as the,
Full KFP Content Library
Bonus Episodes
Selected Audiobooks
Gray Wolf Patreons will also receive:
Selected Excerpts from My Private Training Notebook from the 90's and early 2000's.  Better know at the Kwoon as "The Notebook"
Access to the Full Library : Podcast of Tibetan KungFu : 90 vs 15
Access to 5 (instead of 2)  Audiobooks and Essays 
Ebook Links I currently read and have been authorized to share
My Workout Planning Season and Goals
Selected, Longer In Detail, Vimeo on Demand Instructional Videos
Slideshows and Powerpoint Presentations
Recognized on Selected Programs and Website as Supporter of My Work
Access to the Culture of Martial Arts Course
Minimum Weekly Updates
About TW. Smith
TW. Smith presents Self Cultivating Content, which includes History, Culture, and Individual Adventures. There is NO stone left unturned as we will look at events that have shaped the Modern Martial Arts. The scope of this content is based on extensive research and hours of preparation in  :
Academic Professors of History, Socialogy, Psychology and Anthropology
Modern Research of Behavior and Neurology
Cultures that span time
Law Enforcement, Military and Body Guard Influences
Practicing for better health, self protection, or having a philosophical way of life
Stories from 450 AD to this week
Here is where you will get access to a growing library of nearly 300 pieces, to which I am making a habit of updating regularly for you.  Listener support will permit the continued release of a podcast on a regular basis without extensive delay between episodes.
Patreon is my preferred way of sharing current content, early access, previous content, Bonus episodes, Private moments, and now, instructional videos.
 Whether you have wanted to learn the fundamentals of Lama Pai / Hop Gar, Southern Style Choy Li Fut, BaGua, Hsing and YiChuan, this is the platform which I will share continuously.
TW Smith
I will invest in new hardware and building a soundbooth studio.  Really want to bring the best.  

Increase online storage for audiobook and podcasts.

Make 1 Free Episode and 1 Bonus Episode

5% will go to a cause to prevent abuse, assist someone in protecting themselves.
2 of 3
Recent posts by TW. Smith