TydeTyme
is creating Video Game Guides, Discussions and Gameplay
Select a membership level
Cardboard Knight
Your armor is better than nothing!
Includes:
Access to Patron-only content
Early access to videos
Bronze Knight
Your armor is not much, but at least it's something!
Includes ALL PREVIOUS BENEFITS, plus:
Access to the Patron Hero Discord channel
Patron Pick - ability to vote in polls to determine upcoming YouTube content
Your name in the credits of YouTube videos (real name OR alias)
Includes Discord benefits
Silver Knight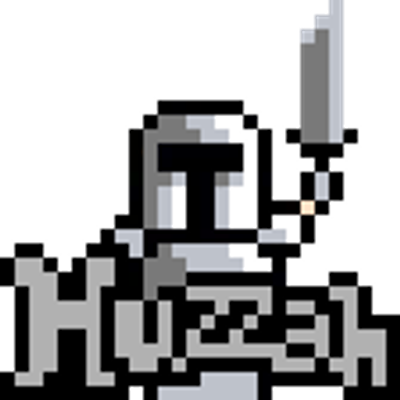 Your armor is shiny.
Includes ALL PREVIOUS BENEFITS, plus:
A follow back on Twitter
Voting for content of weekly Patron Twitch streams
Access to weekly outtakes videos
Includes Discord benefits
About
Hello, and welcome to 
TydeTyme
's Patreon page!
My name is Ty, and I have been creating video game content on YouTube since 2014, building an amazing community. Since then, my content has shifted a little from Smite to Dead by Daylight, and I have also played a bunch of different games in between on Twitch. Thanks to all of you, we hit 100,000 subscribers on YouTube and are continuing to grow.
When I started creating content, it was a hobby for me. I saw a gap of knowledge shared on YouTube and figured that I could potentially help some people improve their gameplay. I was working a full-time job and living alone at the time, and creating this content gave me something to do with my extra time, and kept my mind away from darker thoughts. In early 2018, I lost my full-time job and shifted to working on YouTube and Twitch full-time as my source of income, making more videos and putting more time and effort into them.
I am much happier to be able to do something I want for a job, however there are risks associated. YouTube's ad revenue program is unreliable, especially when creating content for horror games. I am hoping that support from Patreon can help to make YouTube and Twitch a more sustainable thing for me, so I can continue doing what I love through 2019 and beyond, adding new content, more videos, and more of what you have helped me start.
Feel free to take a look at some of my videos on my YouTube channel, or a livestream on Twitch, which are (and always will be) freely available for you to watch. If you do feel like this is something that you would like to support, then thank you so much. Everything is appreciated, and I wouldn't be where I am today without you all.
And, as always, good game!

Patreon is a platform that allows you to join a creator's community and support them directly, for making content that you love. Your Patronage makes it possible for me to not only continue with the content I am currently producing, but also to improve my content and share even more exciting things with you, my Patrons and members of my community. If you're concerned about going over your budget, you can become a Patron from just $1 per month, and cancel at any time.



Do I have to pay in US Dollars?
 NO. You can use any currency to pay - the costs are listed in USD as Patreon is an American-based website, however your payments will be automatically converted.

I don't have much money, can I still become a Patron?
YES, but please only sign-up for what you can afford. Even $1 per month means a lot to me, and is greatly appreciated.

Can I stop donating in the future if I can't afford it?
YES. If your financial situation changes, or if you no longer wish to support me on Patreon for another reason, you can log in and change your pledge to a lower tier OR cancel it whenever you want.
I need more help!
If you have more questions about using Patreon, or have encountered issues, the Patreon support team can help you out if you send them a message
here
. If you have specific questions about my page, reward tiers or anything else, I'm often available on Discord and Twitter. If I'm not around, I'm sure there will be someone else that can help you!
Patrons will be able to vote for a monthly tournament in any game relevant to my channel!

1 of 5
Become a patron to
Unlock 94 exclusive posts
Connect via private message