UNLIKELY HEROES STUDIOS
is creating the best comics in the universe!
Select a membership level
Thanks for supporting us and our crazy endeavors!  Includes access to our Patron-only feed, as well as the occasional Patron-exclusive high-resolution desktop wallpaper!

Page-by-page early access to artwork - Without the lettering - so you can know what's going on without knowing what's going on. We might skip some pages.

Rock on! At this reward tier you'll have access to the current digital issue, which will update as we keep releasing them. You'll also get access to everything on the Thank You tier!

Early Issues! - Digital access to issues BEFORE they are released to the public. Skip the line and get early access!

Full Catalog Access! - Access to PDFs of our back issues.

Bonus Sketch Access! We have a boatload of unreleased character sketches. These were unreleased for a reason; some of these guys do not appear for a long, long, time! 

Includes all previous reward tiers!

About
We have a whole bunch of comic sries you may be interested in! 
Up from the Skies: 
A trippy, dreamy survival tale and interstellar bromance between a spacefaring prince and the ice-age hunter who rescues him.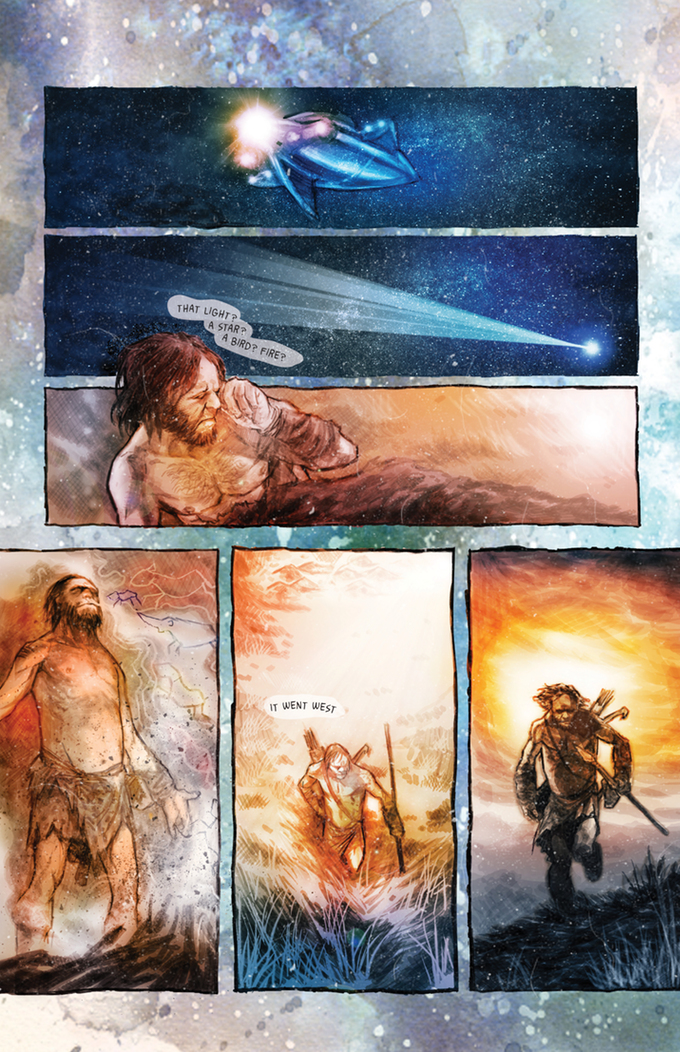 Elsewhere: 
A lovingly curated anthology of short pieces by independent creators from all over the world. Together, we bring a bunch of different viewpoints and voices. Genres, styles, moods, and interpretations of reality shift very quickly across more than a hundred and fifty pages of gorgeous art and smart storytelling.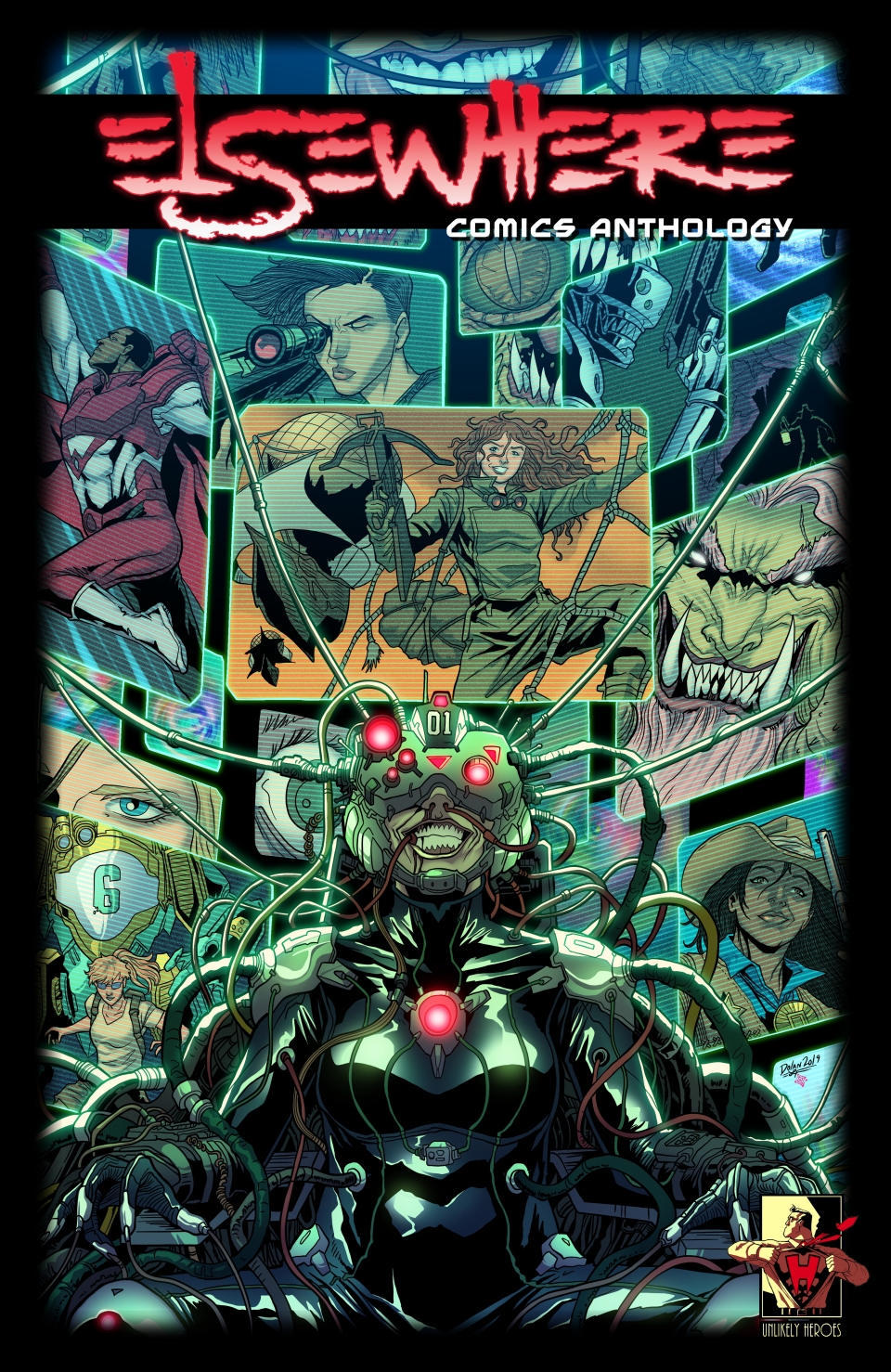 The Surgeon:
American myth, postapocalyptic Western, ronin samurai tale, and the lingering hungover tinnitus of rock n' roll.  About 15 years after the world falls apart, a nomadic physician struggles to survive in a savage frontier of the poor and powerless, trying to balance her calling as a healer with the necessity of killing for survival. As a consequence, maybe she's become more skilled with her saber than she is with a scalpel, and she's trying to get out from under that reputation.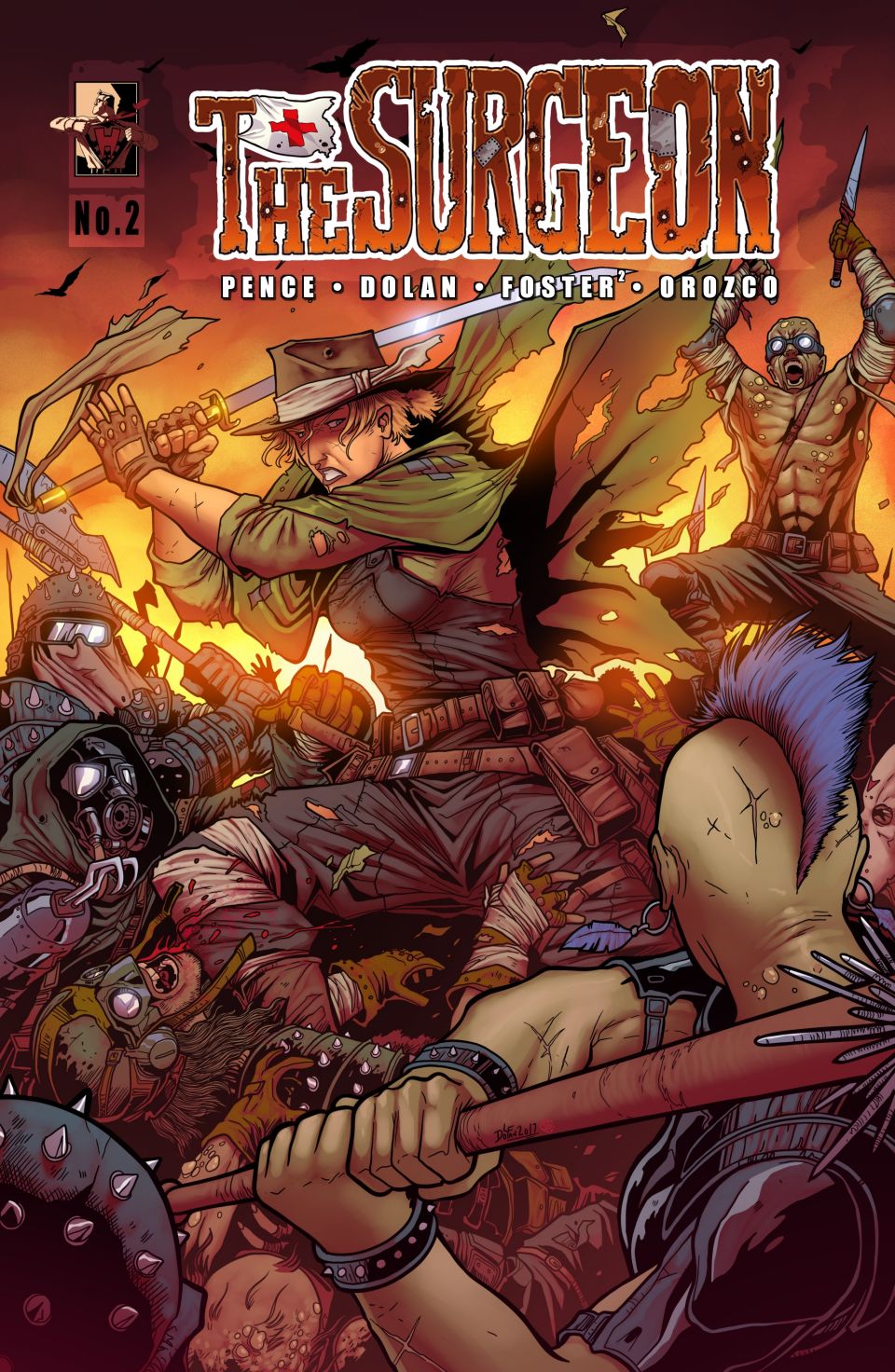 SUPER!
is an action-comedy superhero comic that lovingly lampoons anything and everything about the superhero genre, but is not so much of a spoof that it forgets to be an actual action adventure as well. We like to say it's "The Venture Brothers" meets "Astro City". In a world that is as packed to the brim with superhumans as a Marvel or DC universe, there are so many costumed weirdos that being "super" has become commonplace. With literally hundreds, if not thousands, of people with extraordinary powers running around, it's a struggle just to get noticed.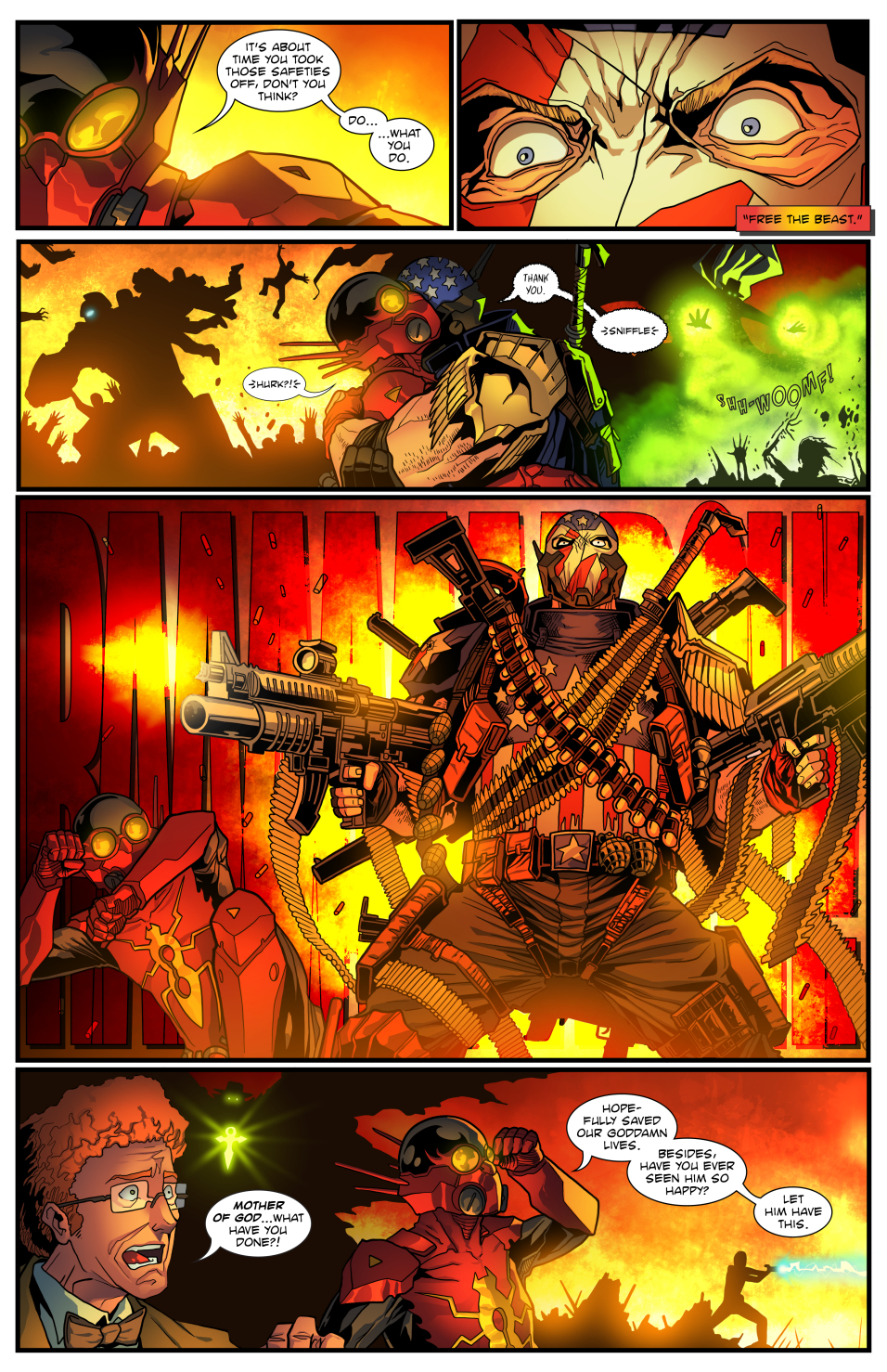 While our whole world is on display, the main story follows the exploits of a ragtag team of underachieving supers in their quest to truly become heroes. Whether foiling a robbery as the surrounding neighborhood is decimated by a 150-foot Utonic robot, or finding themselves encased in ice after glacial fisticuffs with Baron Blizzard and his team of post-apocalyptic hockey miscreants, our heroes simply don't know the meaning of the words "public liability".
Check out the completely free preview PDF of SUPER! issues 1-5 HERE
.
Check out the completely free preview PDF of The Surgeon Issue 1 
HERE
.
Patrons get early access to upcoming issues, pages while they are in development, and more!
Details can be found below. If you've read our comics or simply believe in our cause, please become our Patron and help keep this crazy train on the tracks!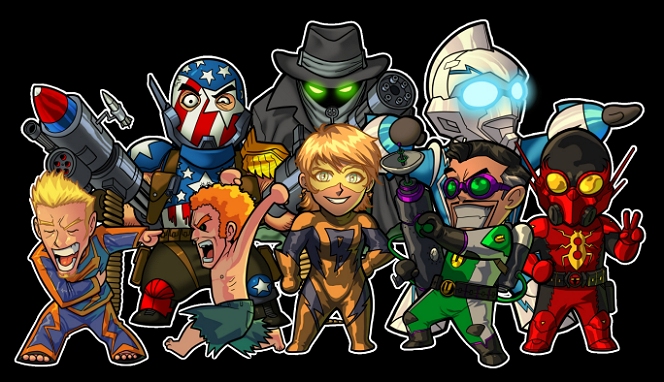 Links for Patrons:
CURRENT ISSUE (For $5+ Patrons):


UP FROM THE SKIES #1
BACK ISSUES (For $10+ Patrons):

ELSEWHERE #1
SUPER! #7
THE SURGEON #2
THE SURGEON #1

Increased page production on our books, plus Patrons may start to see exclusive surprise bonus rewards such as super-limited-run print issues and other cool merch like keychains, stickers, or bookmarks! 


2 of 4
By becoming a patron, you'll instantly unlock access to 516 exclusive posts
By becoming a patron, you'll instantly unlock access to 516 exclusive posts
Recent posts by UNLIKELY HEROES STUDIOS