UK Here We Grow
is creating Videos to show you how to grow your own nutrient dense foods
Select a membership level
Making our day Brighter
I wanted to make something available due to the current economics that people could choose and that I felt wouldn't be too much for anyone. Something to make YOU feel like you are connected in some way to the production of the UKHWG video's, groups and helping us change lives, motivate people into gardening and support each other during the journey.
For donating on this tier you will get to see all future youtube video's 12 hours before they are live on our youtube channel.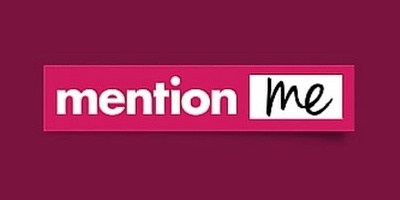 Your Support Mentioned In Video
I can not thank you enough for coming and donating on this tier. It really will help in supporting the UKHWG network. I am so happy you believe in what we do enough to come and help by donating your hard earned money.
As a benefit for this tier You will not only get the following benefit but that of all lower tiers.
For this donation you will have your name mentioned in the next video filmed with a personal thank you from myself, so that all the viewers of UKHWG will know your helping to support the network financially.
Please bare in mind that there maybe videos already filmed and waiting to go live before you have donated, But you will be mentioned in the next video being filmed.
Do You Have Question?
I am humbled that you wish to support me this much. As a massive thankyou I will make a video once each month for the people of this tier and above, where you can ask me a single question to do with our network or gardening. 
I of course keep the right to answer questions that are of questionable taste. Just email us with your questions and the video will be published here each month.
Plus all lower tier benefits.
Thank You. 
Tony
About UK Here We Grow
Thanks for dropping in with us on Patreon!
Who is UK Here We Grow?
We are a team of gardeners who love what we do. Tony started building the UKHWG network 6 years ago, back then called Tony's Allotment. Initially with a youtube channel and then later moving onto Facebook. In September of 2015 UKHWG was born. Don't let the name fool you though, This is a community that is worldwide and we love it when people from all over the world join us and our community.
Over the past 24 months, we have worked tirelessly to build our network and have had to take on 10 other like-minded people to help admin everything. We are now one of the leading gardening networks in Europe, with a social profile such as,
Youtube,
https://youtube.com/ukherewegrow
Facebook groups.
https://www.facebook.com/groups/UKHereWeGrow/
https://www.facebook.com/groups/GardeningWorldwide...
Facebook page.
https://www.facebook.com/ukherewegrow/
Twitter,
https://twitter.com/UKHerewegrow
Instagram 
https://www.instagram.com/ukherewegrow/
Over the past 18 months, we have built a newsletter database
http://www.ukherewegrow.com/newsletter
of 40,000 subscribers and this is set to double this year, So we are growing very quickly 
What You Get.
Livestream hangout each month!
Access to quarterly blooper reel.
Access to our newest video at least 12 hours before it goes live on YouTube.
Livestream tutorial, plus tutorial files. Interact and ask us questions!
Shoutouts for you (and your channel if you wish) on our website
Select Project Files for Digital Download.
Why We Need Your Help.
Making videos and managing our social network is a full-time job for us, even though I still hold down a full-time job working for the fire service.  Every day we are developing, shooting, and editing videos so that you (The Fans!) can watch them for free. While we do receive some Adsense for making YouTube videos, this money doesn't come close to covering the website let alone everything else, all money we earn goes directly back into running our social network
Even though I become very good at making videos on a low budget," having little to no money for replacing equipment and running the network ultimately creates significant creative limitations.
By giving your support through Patreon, we can deliver on hundreds of creative ideas we've been forced to forego due to high costs associated with things like locations, cinema-quality equipment. So, providing your support means you get to see more content of the highest quality, while we get the creative satisfaction of creating bigger and better videos.
When.
We're working on a TONNE of amazing projects for you guys and have over 150 different videos in mind that we want to film this year alone. We release at least one video a week and as many as three video's a week. By supporting us and becoming a patreon you're ensuring that we can continue to get better, grow our network further putting more gardeners in touch with each other via our social network. Getting the advice out there for new growers.
All the tiers you can support us on, are on a monthly basis, not a per video. This way you pick an amount your happy to donate each month and get the benefits for that tier and know exactly that not a penny or cent more will be given.
I really appreciate all the support you have shown me over the years and love interacting with your comments. As I start to gain Patreons I will eventually evolve the tiers to suit what you guys tell me you would like.
Thank you for your support, and above all, thanks for watching!
Hitting the $300 per month goal would mean that we can continue to run our network without having to worry about where the payments for editing software, newsletters, Website fees and all the daily running costs of network will come from. This means we can continue our growth and concentrate on bringing you guys much more content.

For helping us achieve this goal you will be able to see all our Youtube content 24 hrs before it goes live on our FREE Youtube channel
1 of 4
Recent posts by UK Here We Grow
By becoming a patron, you'll instantly unlock access to 28 exclusive posts
By becoming a patron, you'll instantly unlock access to 28 exclusive posts