Ultra Violent
is creating Music, Videos, Blogs, Books, Animation
Select a membership level
Pledge $1 or more per blog post
Even $1 per post helps! You'll get access to the patrons-only feed, where I'll post updates and questions for discussion. 
Pledge $10 or more per blog post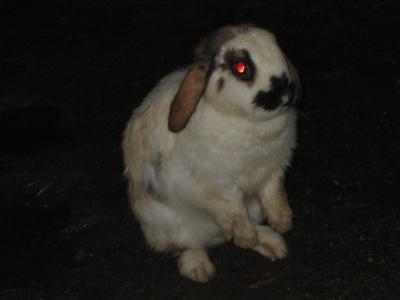 You'll get a handwritten thank you card from me! It may or may not have a rabid bunny on it.
About
"Ultra Violent" was a high school garage band created back in the 1990s which epitomized a "do it yourself" approach to musical recording art. Spending countless nights recording, writing and performing music. The love for music and relentless creativity, resulted in the spontaneous development of multiple albums and hundreds of original songs with an eclectic range spanning all different genres.
Today the name "Ultra Violent" serves as a brand for many different creative endeavors pursued with the same passion.
"Ultra Violent" is a brand which represents controversial art and political commentary that pushes the boundaries in Music / Animation / Movies / Comedy / Books / Blogging and Sports.
This page is a forum for all past, present, and future independent projects from a wide variety of independent artistic contributors sharing the same love for independent creative art.
Not only will you find original creative art work on this page, but you'll also find the posts on this page to be an amazing resource for discovering businesses and independent artists from all over the world that we personally review and endorse.
The original work posted on this page is completed with scarce resources. More time, technology and equipment would elevate productivity both in quality and volume. If you enjoy the content on this page and you would like to support future efforts please help by sharing the art on this page with your friends and by contributing to the cause with Likes, Subscribing, or by sending donations through all the avenues and links to the original content listed on this page. All contributions are greatly appreciated and will go directly to fund future projects.
PATREON
Become a Patron! Follow our blogs and posts, make a pledge today HERE:
https://www.patreon.com/ultraviolent123456
BANDCAMP
Join the Ultra Violent Music Fan Club, buy Albums, Tracks, Band
Merchandise HERE:
https://ultraviolent666.bandcamp.com/fan-club
YOUTUBE
Like and Subscribe to our Ultra Violent Music Videos HERE:
https://www.youtube.com/channel/UCbg788C-m3ytR4EmpTGIJtQ
TWITTER
FOLLOW Ultra Violent HERE:
https://twitter.com/Ultraviolent123
NEWGROUNDS ANIMATION
Check out our Ultra Violent Animation
Give me a positive review!!
LIKE AND SUBSCRIBE HERE:
http://esteiner13.newgrounds.com/
YOUTUBE
Check out Casual Narwhal Animations by affiliate Kyle Steiner
Like/Subscribe HERE:
https://www.youtube.com/user/goku4113/videos…
BLEACHER REPORT
Check out our Sports Commentary Archives on Bleacher Report "The World's Biggest Mark"
HERE
http://bleacherreport.com/…/77303-eric-steiner-aka-the-worl…

#experimental
#beat
#alternative
#punk
#electronic
#indie
#Rock
#Ohio
#Animation
#Comedy
#Science
#Fiction
I'll be able to dedicate more time toward writing, video, and music which I'll post here.
1 of 3
Become a patron to
Connect via private message
Recent posts by Ultra Violent