Breelyland
is creating VLOGS telling our story.
Select a membership level
Patron
When you consider helping us it might help you decide on the right level for you by equating it to spending time with a friend. This level would be like giving us the change in your purse or pocket.
Get a patron-only perspective on  Breelyland.
Behind-the-scenes pics and videos
Subscriber
Choosing this level would be like taking one of us out for Coffee once a month!
You would get everything in the lower level, plus:
Early access to new videos. 
Access to our first VLOG! The lost episode.
Contributor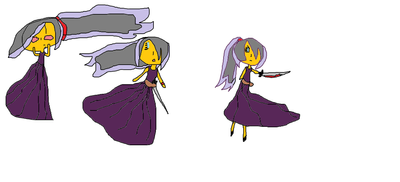 This level would be similar to taking one of us or the two littles, out to a fast food restaurant once a month.
As a contributer, you'll be recognized for making my work possible.In addition to the prior two rewards:
You will be on the credits on a video once a month. 
About
We are a unique family living in a small town in Sanford, North Carolina. We vlog bi-weekly about the challenges we face and the love we have to enjoy. 
The head of the household, Billy, is a paratrooper and 88 Mike in the Army. He is also a volunteer firefighter. Breely, is a stay at home Mom, struggling with Mental Illness and 3 challenging kids.  Emily is 13 and on the Autism spectrum. She loves to read and play video games and draw. Aiva is a very active, sensory seeking, ballerina obsessed 2 year old. Tommy is a slightly delayed 1 year old who loves to climb and play with dinosaurs.
What we hope to provide our viewers with is a platform to remove stigma from Mental Illness and special needs. To build a community of strength as we push toward personal development. We know that sounds like a big dream but I believe our family is unstoppable and entertaining so this might be the perfect platform to reach our goals.
Just by taking the time to check out our page means we are friends. Taking time to see if you can help us means so much to us.
If you do choose to become a subscriber:
Thank you and Welcome to our family.
Regardless of your subscription level, knowing you are spending time and money to be able to support our adventure automatically make you a part of it.
By becoming a patron, you'll instantly unlock access to 7 exclusive posts
By becoming a patron, you'll instantly unlock access to 7 exclusive posts
Recent posts by Breelyland