Brew Studs
is creating Digital/TV programming about craft beer and brewing.
Select a membership level
Livestream Access
Watch Turning Craft and other projects during filming.
Know shoot locations before anyone else
Exclusive interviews and candid video with cast members, brewers and other beer experts
Exclusive Insight Message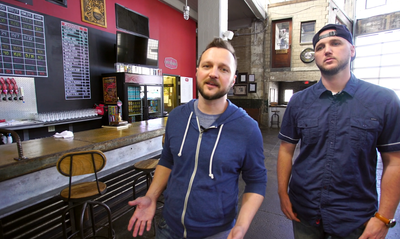 Join Brew Studs' founder for an exclusive look into future plans and projects.
Monthly video highlighting projects on the Brew Studs agenda
Details about projected shoot locations
 Plus all previous rewards 
Name In The Credits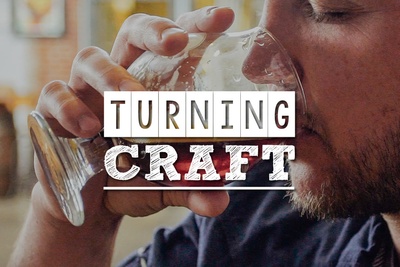 As a patron, you'll be recognized for making Brew Studs work possible.
Credits on an upcoming video
Plus all previous rewards
About
Brew Studs is one of the most recognized names in craft beer media. Our site, wearebrewstuds.com is among the most visited in its niche in the world of beer and brewing, globally.
Since launching in May of 2015, wearebrewstuds.com has published over 600 posts consisting of original copy and multimedia content and a feed that alerts beer lovers of the latest news and releases from the craft beer industry. The Brew Studs blog has over 50 registered content contributors and has published over 100 feature articles that promote the craft beer industry and community in America and abroad.
In 2017, Brew Studs is embarking on a video-content-rich adventure. We plan to bring the world at least three new full-feature shows all about craft beer and brewing. The first show is called Turning Craft and already has a 
pilot episode
.
The reason we are on Patreon, is to help fund future production and distribution. We will be building an extremely rich, high-powered platform on the Brew Studs domain that will allow for the free viewing of all three craft beer shows in 2017. In addition, we will be developing apps to bring future Brew Studs feature video content to Apple TV, Fire TV, Sling, Roku and more.
Throughout the process of production, we will be releasing exclusive footage of the Brew Studs shows and be inviting fans of the brand to participate in the filming, which will involve: exclusive brewery tours, meetings with politicians and craft beer celebrities and other exciting events and activities.
We are very excited that the brand that is of the beer lovers, by the beer lovers and for the beer lovers will have the opportunity to serve you in even more exciting ways this year. Thank you for your support, and Cheers to Good Damn Beer!
http://www.wearebrewstuds.com

When Brew Studs reaches 100 patrons, we'll launch a weekly webcast where we share the exciting projects we're working on and talk with someone from the beer or beer media industry.
1 of 1
Recent posts by Brew Studs