Angie Oriana Jenkins
is creating On Line Courses on Herbalism & Belly Dance
Select a membership level
Dearlies Dream Balm
A very mystical balm that is applied to the temples & third eye to  promote sweet dreams! Named after 'The Dearlies' (dream fairies) of Ami McKay's novel,  The Witches of New York. Contains: Mugwort, Damiana, Red Clover, St.  John's Wort, Wood Betony, Valerian Root, Grapeseed Oil, Beeswax, Vitamin  E, & Essential Oils of Lavender, Rosemary, Anise, Peppermint, &  Chamomile.  50ml.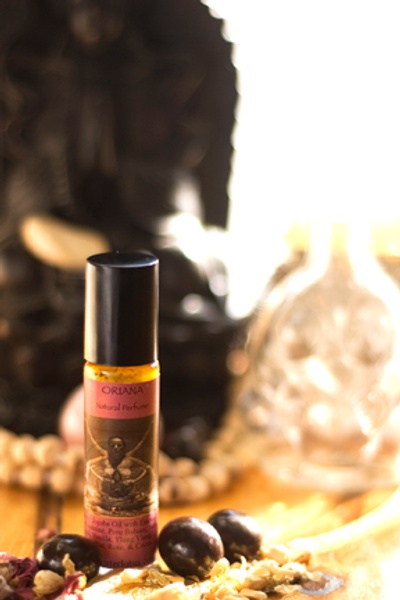 ORIANA Natural Perfume
Sweet floral top notes with a base note of salty chocolate! Contains:  Jojoba Oil & Essential Oils of Jasmine, Peru Balsam, Neroli,  Patchouli, Vanilla, Ylang Ylang, Vetiver, Coffee, Rose, & Cocoa. 10  ml. roll-on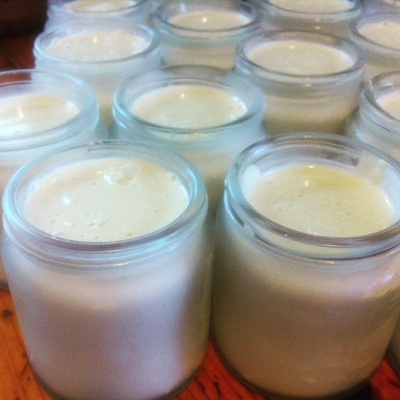 Arnica Massage Cream
For muscles, joints, & nerves.  Contains Olive Oil, Water, Beeswax,  Shea Butter, Aloe Vera Gel, Arnica, Wintergreen, St. John's Wort,  Meadowsweet, Comfrey Root & Leaf, Valerian Root, Calendula, Sodium  Borate, Stearic Acid, Grapefruit Seed Extract, Lectithin, Vitamin E,  & Essential Oils of Birch, Eucalyptus, Marjoram, Black Pepper, &  Nutmeg.  120ml.
About Angie Oriana Jenkins
In my community in Nova Scotia, Canada, I am known as 'The Belly Dancing Herbalist'! I have been developing my herbal/natural body care biz, Sister Lotus, for the last 8 years as well as working as a belly dance performer/instructor & am now branching out to teach creative & self empowering on-line courses that can be accessed internationally.

I heard about Patreon from a friend who has been using it successfully. I was explaining to him that I feel I am at a crossroads.  Though my biz has been doing really well & my products are always in high demand, my living expenses needed to sustain this lifestyle are too high. I have had to rely on room-mates to help pay rent/bills but have noticed my creativity & energy levels suffer from having people in my space. I am at my best when living alone & have moved into doing so the past few months. I have been making ends meet but just barely & with a lot of financial stress.

I currently rent a 3 bedroom house &, in most ways, it is perfect for my biz/lifestyle. I now have an office as well as extra rooms for filming these new courses. The kitchen is set up with adequate space for filming myself make herbal concoctions. There is also my beautiful herb garden here & having access to plants I grow myself cuts down on costs & gives me great pleasure & peace.

In terms of belly dancing, my location is also ideal as I am 5 minutes away from a wonderful dance studio I have started to use for videoing the lessons for my 'Shimmy with Sister Lotus' course.

I would really like to simply continue what I am doing, but with the peace of mind knowing rent will get paid & I will be on top of my bills. Having some travel funds will be amazing too as it will enable me to film the flora & fauna of other cultures & provide my students with interesting & inspiring content. Being able to improve my filming skills & perhaps invest in some more professional equipment will also be an added bonus!

I am beyond appreciative for all financial support received here!  I promise to deliver content that will bring joy & inspiration to all who view it.

To continue producing more & more on-line educational courses!

1 of 1
Recent posts by Angie Oriana Jenkins