Matthew Battles
is creating essays, stories, and media about time and memory in the Arctic.
Select a membership level
Snowflakes
Where are the snows of yesteryear? Friends, colleagues, fellow journeyers—if you want to show your support, drift down at any amount.
Malamutes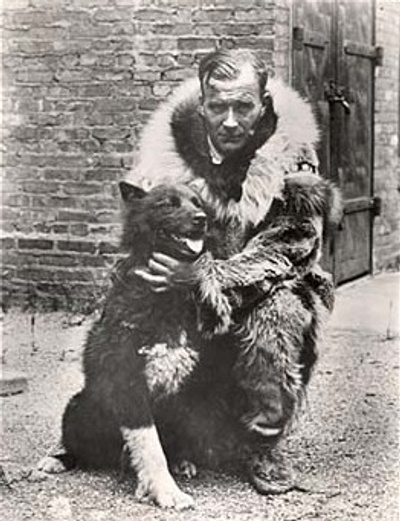 You're pulling my sled! In return, I'll feed you with my monthly research newsletter as I prepare for the expedition, and while we're under way.
Guides
Thank you for breaking trail—my journey is impossible without you. In addition to my monthly newsletter, my relief, and boundless gratitude, I'll share media trailmarks along the way: sounds and video from preparation to the expedition itself. And when the book that comes out of this journey is published, you'll get a signed copy.
About
The Arctic is undergoing a metamorphosis, showing the effects of climate change faster than any other region of the planet. We want to say,
freeze frame
—stop the warming at 1.5°; stop the melting of permafrost and glacier, the disruption of ocean currents and the long-held ways of birds and bears. Even as ice gives us our metaphors for stopping time, for the ice, time is running out. And with this inexorable melt goes not only the memories of the Arctic, but the Arctic as memory—the traces of times past buried in the ice, whole libraries of life and time and the fortunes of air and water on our planet.
For next year's summer solstice, I've been invited to join the
Arctic Circle Residency
, which twice a year ships artists, writers, and educators to the Svalbard archipelago on a square-rigged sailing vessel equipped for cruising arctic seas. I joined the trip to experience firsthand the entangled time scales of human, animal, and physical forces in frozen realms. And Svalbard has it all: from ancient ice to abandoned coal mines to the molted feathers of skuas and puffins dancing on sub-freezing waters. There's a poetry to all this—a sublimity, even an enormity. And in feeling the freeze of it on my face, I hope to bring back new ways of imagining our role in this planetary dance of freezing and warming, stasis and transformation.
In books from
Library: an Unquiet History
to
Palimpsest
to
Tree
, I've explored the changing meanings of books, memory, and objects around the world. In these works, I voyaged far and wide—in libraries, across the Internet, and by means of the imagination. Increasingly, I'm realizing that questions I've long had about books and artifacts in the human context are also about time and the material traces of transformation in both human and more-than-human worlds. As Ovid said over two thousand years ago, "everything changes—nothing is lost." Transformation and loss are reckoned very differently at human, glacial, and geological time scales, however; our changing climate is testing the limits of Ovid's dictum. Can the Arctic help us face these limits, to reckon our role in deep time and Earth's systems?
I want to take my ways of looking at books and writings, memory and meaning, to the north. For the Arctic is a library, and that library is on fire.
The Arctic Circle Residency program makes it possible for artists and writers like me to visit one of the most remote landscapes and seaways of the far north. But that opportunity comes at a cost: $6500 to cover expenses of sailing, provisioning, and guiding a company of creatives so we can make the most of our time on the ice. With cold-weather gear and travel costs, I expect my budget to run closer to $10,000. I know that many of the explorers of old supported their undertakings by writing books, lecturing, and offering subscriptions to friends and fanciers alike. That's why I'm turning to Patreon to make my expedition possible. Along the way, I'll share the story of my preparations for Arctic travel, along with multimedia tidbits—sight and sounds of ice and rock, snow and feather. And for my most generous (or profligate) sponsors, I'll make the lecture-circuit rounds to speak at the school, library, or community group of your choosing.
The Arctic Circle expedition sails from Longyearbyen in the Svalbard archipelago in June of 2019. At expedition's end, I'll end this campaign—as a patron, you're subscribed for the journey, not in perpetuity.
Join my company of patrons, and we'll figure this out together!