Katsuki Nogami
is creating Media Art
Select a membership level
About
↓Media performance and installation
Nice to meet you, my name is Katsuki Nogami. Recently, I failed my overseas training system. The overseas training system means that the Agency for Cultural Affairs and the foundation dispatch artists etc overseas and study it! It is a system. There were voices of the surroundings, I assume I would accept it, but it failed perfectly. I was very depressed and I was resolving frustration with the UFO catcher and sauna.
However, the grant problem that occurred in 2017 in Japan.That shows us how artist get money from government and manage it.There is no living ability due to digital artists. Depending on grant aid I saw the artists tied to the subsidy, and there was a part that I had a problem with myself, such as the attitude that I am amused by the system. I want to decide my own future.
If you are an artist, go wherever you want to go, you can go where you want to go, let's self training overseas by myself! I thought.
Also, Japanese people continue to stay in the company even if they hate the company, they tend not to run away from disgusting things.
Of course, I would like to receive a grant. I would like to show you how to survive as an artist rather than having no more paths when it failed. If I could show that my cloudfunding was successful and I could train abroad overseas, I thought without any permission whether it would stimulate the current situation of Japanese artists.
↓Represent of internet conversation with ai speakers.
Shit Reply VS Copy Bot
from
katsuki nogami
on
Vimeo
.
-Specific training content-
Training content
My theme of the work is to explore the intervention to the technology which is normally accepted in daily life and to extract the scape of the modern internet. The 1st is about the intervention that individual person faces against big company, such as Google saving logs in the house, Apple products can not be removed from human hands. The 2nd is a view that can be seen from the community which the inner character appearing from internet where anonymity public and private are combined. Without actual experience, other review and photos make me feel like I've experienced it. That is changing of our experience.I think tose are contemporary landscapes that should be depicted like Monet's landscape paintings.I'm creating a genre of new value through these studies in Montreal, which is called a digital entertainment city and is tolerant of new things and contemporary art is not tight. I feel this is my role as an artist living in digital era and it is a meaningful act.
-I am planning to conduct training from 6 months to 1 year.-
2018.4 I continue training while visiting organizations etc. for research. From April where events are frequent, from July to August, I concentrate on research in particular.
2018.7 ~ 9 I will try to do performances etc in public while warm weather
2018.9 ~ 12 We hold workshops and presentations and exchange opinions. ()
2018.10 ~ 3 Winter in Montreal is very cold, so especially during this period we will increase the time of work making. We will introduce the work produced here on the web or presentation
2018.12 ~ 3 Participate in the exhibition. I apply open call from the gallery and at the festival.
Training place is the Topological Media Lab at the Concordia university. This year, that has campus exhibition at the Ars Electronica.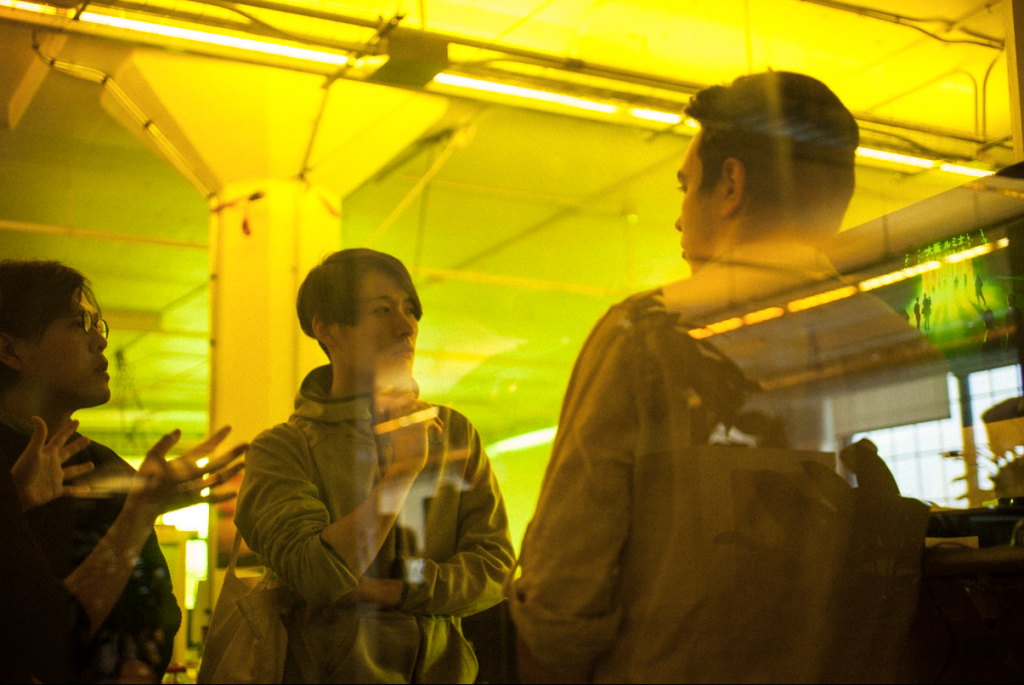 -Background-
My next goal is selling the work as a digital artist, to exhibit at the art fair.
Digital work is difficult to sell for reasons such as lack of ownership desire, just data and absence,abstract, etc.Sometimes those can not be accepted as art. I want to break through that value. This is a our topic to all industries dealing with digital, such as music, cartoons, animation, it is a thing to think as a person in the digital age.
In Europe and the United States, digital art fair is attempted such as Unpainted and Paddles ON!. However, there are not many ways to sell.It is usually with display. And it need maintenance, so it's difficult to sell to individual person.
The current media art in Japan often tends to be caught in methods, consuming like entertainment facilities such as stage directing and amusement parks, and contexts often become inevitable unless it is connected with research institutions.
But that's why it's fun to think about how to sell new digital, and you can put out originality. I am interested in materials, textures, etc.I will research sculptural images. When I saw that Rafael Rozendaal sells domains of work, it was a big shock to me. I would like to return to Japan new value,how to possess, how digital art is handled in new context.
↓Sound performance &installation w/Taiki Watai
▼ Profile
He is Contemporary Media Artist who born in Japan 1992.He studied under Olafur Eliasson in Berlin art university and graduated Musashino art university.He treat familiar technology and body.Because you can share his point of view from daily things.He hope to make permanent expression not thing change in fashion.He awarded Rookie of the year Japan media arts festival and awards for excellence Asia digital art award,silver award of ifva21th,JAPANESE MOTION GRAPHIC CREATORS 100 people 2015.He attended FILE and WRO,Ars Electronica,Scopitone.VICE,WIRED,Booooooom! pick up him.
!Artist's HP!
▼ Use of funds
It is production cost and living expenses in the field. In the Foundation's overseas training, 32000 $ is the standard, so i will compensate for the missing parts with savings and debts.
↓Video Installation
When I reach $500 per month, I'll start a video series where I interview 1 patron every month.
1 of 2
Recent posts by Katsuki Nogami