Hypnoticrain
is creating Mythlands: Dragon Racing - Game for PC and VR
Select a membership level
About Hypnoticrain
About Me
I used to work as a Web/UI/UX designer for a free-to-play web games company, I didn't want to work on mobile dress up games anymore so earlier this year I left.
I started this project because I could afford a few months off and I wanted to work on something I'd enjoy for a change. I love hiking and snowboarding and every time I go to the mountains I imagine how awesome it would be to explore these beautiful landscapes on the back of a Dragon... I wanted to do this project for more than 3 years and finally thanks to Unreal Engine I am able to.
About the Game
Challenge your friends or compete online for the title of the Fastest Dragon Rider in the Mythlands.
Master Dragons from 3 different weight classes, each with unique handling and special attacks.
Explore breathtaking landscapes in the freeride mode.
Experience Dragonflight in VR.
Choose a Rider and Customize your Dragon

Dragons from the different parts of the Mythlands have unique breath attack:
Thunder shock
Fireball
Poison cloud
Acid Spit
Use it to blast your enemies out of the sky, slow them down, reduce their stamina regeneration or turn rate.

RACE
Play with friends or sign up for the online matchmaking. Climb the ranking and claim the season title.
Official gameplay trailer will be released in mid September.

EXPLORE
6 VR optimized environments are in the works for the December release.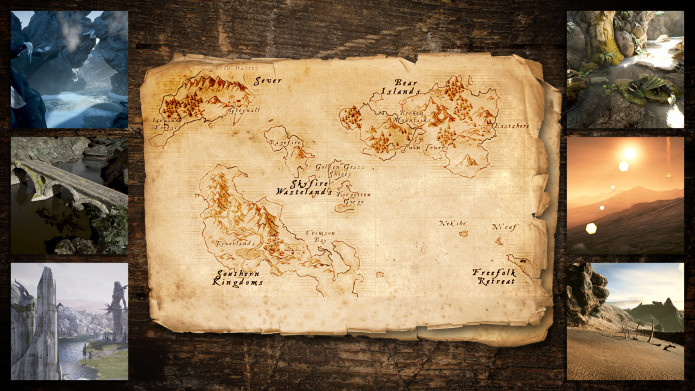 A big reason to start the crowd-funding campaign is to be able to purchase better environment assets so I can create more diverse and engaging world.

EXPERIENCE VR

Money from the campaign will be spent for:
Quality environment assets, I want to create an amazing world and I can do only so much with the free assets from UE and the ones I was able to purchase.
Hire a developer to speed up the development so I can focus on the level design and the UI.
Rent dedicated servers for the Online Multiplayer.
Recent posts by Hypnoticrain