Knowledge Is Power
is creating Videos
Select a membership level
Awakened Souls / Soldier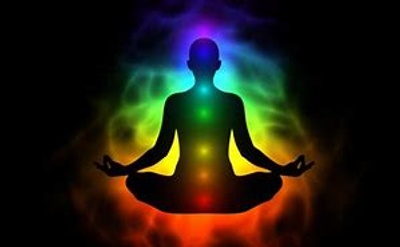 Soldiers are the first tier of participant in the group.  Becoming a soldier means that you are already an awakened soul and are now ready to participate in the game of life as a member of a group with a cause much larger than your individual self.  We are the "Fight Club" of this experience.
As a soldier, you will be given regular activities and assignments that will help raise the collective vibrational frequency and  by doing so will evolve your own frequency to the next level.  
This level is for humans who are awakened and have been studying the trail of breadcrumbs that have led you here.  It is not by chance that you are reading this.  If you are here, it is time to stop trying to figure out what is going on and start learning the truth.
We are transmitters and receivers (+, -) in this existence and your primary function as a soldier is to help in the transmitting of our message by sharing videos on social media, adding quality comments and questions that provoke thought, and aiding in the flow of information from the source to the receivers.  
There are several ways that we wake up the sleepers and activate souled humans ranging from Flat Earth videos to the Mandela Effect so the flow of information is priority.
Your monthly "pledge" is the initiate expense and guarantees you will be taking your activities and assignments seriously.  As a soldier, you will receive exclusive guidance videos that detail essential actions required to raise individual frequencies and unlock various upgrades within  your DNA coding.
Purchase of "Simulation Life Users Guide" is required ($9.99 at amazon.com)
Truth Seekers / Scouts
Scouts are the second tier of participant in the group and are primarily in charge of gathering and providing quality information to further our quest for answers.
As a scout, you will be privy to exclusive content and be assigned additional tasks required to personally upgrade your DNA and improve the collective consciousness simultaneously.
If you are proficient in spotting quality and truthful videos on YouTube and other social sources, become a Scout today and put your intuition to good use.
We are all part of the same source fractal and have been separated from each other.  This group allows us to re-connect and put our abilities to good use for a higher cause.
Purchase of "Simulation Life Users Guide" and "Evolve" is required (available on amazon.com for $9.99 each)
Co-Creators / Strategist
Co-Creators have a direct influence over the content of my channel and offer valuable details and ideas that aid in the creation process!  Take a role in awakening human kind and help me produce quality and informative video for the public!
About
If you are reading this text, it is because our vibrational frequencies are aligned and you were drawn here by a powerful and unseen universal force.  This force makes sure that opportunities are presented at precisely the right time as everything happens for a reason in this place and you are always exactly where you are supposed to be. 

Humans are waking up to a strange new reality and are now becoming able to see the new world that exists within the old world!  This place is not what we were told and people are now becoming aware.  The fact is that this place is governed by a very specific set of rules that most humans were taught in reverse during the indoctrination process thus resulting in chaos and a life full of hardship.  Once privy to the rule book, you will see that each rule followed or broken produces a highly predictable and consistent result which makes our reality easy to alter.

Become a patron now to receive access to the complete set of rules that govern our existence and through exclusive video content, and a precise group of directed actions you will learn to use these rules in a way that expands your consciousness, upgrades access to your DNA, and alters your frequency in a way that will make you attract the things you desire in this programmed system.

If you are ready to see how far this rabbit hole truly goes, sign up as a patron and upgrade your skillset today!





When Knowledge Is Power reaches 25 patrons, I will post an additional video each week as a special thank you to all of your support!
1 of 3
Recent posts by Knowledge Is Power