Mike Huskisson
is creating an archive of my photographs and video to help end animal abuse.
Select a membership level
L2 Funders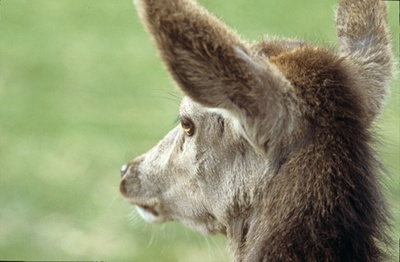 This is to help with the promotion of our visual archive. You will be sent a monthly report on my progress and a sample image.
About
I am an animal rights activist, academic and author living in England. I have been campaigning to improve the welfare of animals since 1970. I specialise in working undercover to expose the cruelty that is inflicted upon animals. I have worked to expose hunting and shooting in the UK and inside vivisection laboratories. I have used 35mm film, cine film, video cameras and digital cameras. I wrote and self-published Outfoxed in 1983, the updated version of that book - Outfoxed Take Two in 2015 and Outfoxed Again in 2017. I now seek support to preserve my large archive of material and make it easily accessible to all.
This will mark my bronze level of support. When I achieve it I will have the confidence to press ahead with preserving my archive and will send an example image to every patron once a month along with brief details of how the image was taken.
1 of 1
Recent posts by Mike Huskisson