Arganthia Crow
is creating cosmic guidance for Earthlings & their favorite students!✨
Select a membership level
Mother Raven
💗Guild Mothers Unite!💗
🧡This tier...
💛Welcomes you into our private Patreon-only Facebook discussion group.
💚Will add you to an exclusive messenger group where you will be able to ask me 3 specific questions each month about your birth chart and the charts of your children and family. If you don't have their charts, the first month I will fetch them off the web for you.
💙Will also get you invited to all future live streams about current astro-weather.
💜Grants you exclusive access to early bird pricing on all new learning pages I create and readings that I offer.
Corvus Adept
Limited (15 remaining)
🍄Mentorship and Personal Guidance🍄
Along with the benefits of all previous tiers, on this tier...
❤️️You will get to download every children's page that I create for free forever!
🧡You have access to me personally as a private astrological and metaphysical consultant for your family. 
💛I will provide you with the astrological charts of any immediate family members (one per month after your children's charts). 
💚You can schedule half hour strategy sessions with me monthly and I will maintain an open line of communication via Facebook messenger or text to help you more fully understand how to connect and communicate with the people who matter most to you  according to their stars.
💙I will look over your birth chart and planetary transits and provide you with quarterly/seasonal transit reports & a forecasting tarot reading for the year ahead via private YouTube video.
Specialized Provisions
Limited (8 remaining)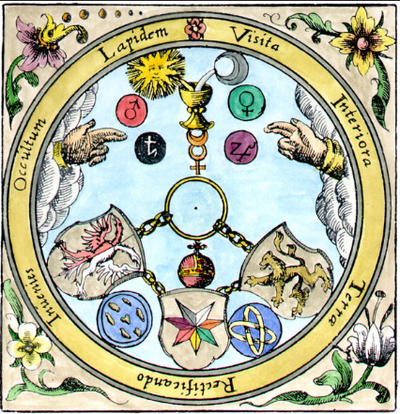 🌞Along with the benefits of all previous tiers, on this tier...🌞
❤️️I will open my personal practice and make the tools that I love most available to you and your family.
            💎Priceless
🧡Quarterly, I will ship you practical tools such as a pendulum, a simple starter tarot deck and a set of hand made runes. 
            💎$25 value
💛You may also make personal requests for a specific type of item and I will do my best to accommodate your preferences.
            💎Priceless
💚I am studying as an alchemist and will be producing ORMUS (supplemental micro-mineral aqueous suspension derived from Celtic sea salts and other fine salts) within my sacred space & will ship you a bottle each month after I begin production.
            💎$45 value
💙I will deliver monthly lunar tarot readings and planetary transit reviews to help you align with your highest intention for your life.
            💎$30 value
💜I will do my best to answer your questions and guide you regarding any esoteric quest you are on!! 
            💎Priceless
About
Hey there!
ABRACADABRA
On Patreon magick gets practical!
🌒🌕🌘
Thanks for coming by my Patreon page.

Let's break the cycles of abuse, oppression, & ignorance!

I am creating fun learning pages for kids of all ages + much more!

Together we can help to create healing, freedom, & alignment for future generations one page at a time!

At Shining Crow Studio I create art, guides & teaching materials for kids of all ages as well as consulting & vibrational tools for Earthlings to take back their God-given power as loving co-creators of their lives.

My materials focus on teaching the fundamental truths of the mother sciences which are universal regardless of spiritual path.


Do you want to explore your child's astrological birth chart in depth to understand how to communicate & connect with them more fully?
Are you looking for clarity about what your purpose is?
Are you working towards freedom from programming & fear based constructs?
We have all been through trials & different levels of trauma in this 3D Earth School. I am here to lend a hand & assist in pulling back the curtain to allow you to take the reigns on the path to transformation, healing & self-knowledge.
Let's create healing, freedom, & alignment for future generations!
Let's break the cycles of abuse, oppression, & ignorance!
We are dreaming compassion into coveted reality now by learning & teaching Truth.

**KEEP AN EYE ON THIS PROFILE. LIKE YOU, IT IS CONSTANTLY EVOLVING**
At 5 Patrons...

I will know that this business model is really going to work to bring what I envision into reality!
I will start posting pictures of my Lunar rites with short tarot spreads for each new and full Moon right here on the Patreon feed for all subscribers!
These spreads and rites are intended to provide guidance on helping our children (& our own inner child) thrive in the world today.
1 of 5
Recent posts by Arganthia Crow
By becoming a patron, you'll instantly unlock access to 6 exclusive posts
By becoming a patron, you'll instantly unlock access to 6 exclusive posts