Mary Lou Milstead
is creating Mystery Fiction
Select a membership level
One Little Indian or Tier 1
   For this basic amount,  I will publish up to 3 chapters a month. Hopefully just enough for you to want more 
3 Little Indians or Tier 2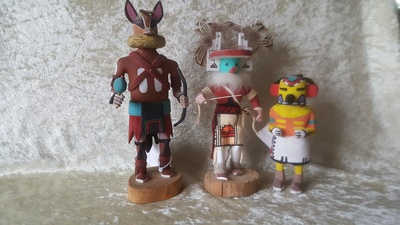 In addition to what you receive on tier 1,  If you can hang with me for 3 months at this level you will get for the fourth month and each month after, the back story for one of the characters, as well as all of the chapters of the month. This will be an exclusive for my Patreon followers. Once I have completely published my book here on Patreon, I will publish it on Amazon.  
10 Little Indians or Tier 3
If you can hang with me for 3 months at this level you will get for the fourth month and each month after, a micro-story, as well as the chapters of the month and a character back story. 
These short stories are for a collection that I plan to publish at the end of the twelve-month period. Don't worry, there is plenty more where these came from.  And, for the month of December, the stories will be geared toward Christmas. And you get to see them first!   
About
Who am I?

Hi, Mary Lou Milstead here.  I am very excited to be here on Patreon.  I have done technical writing and writing for charitable events (beg letters), but my true love is fiction.

Let me tell you a little about myself.  I am adopted.  Both my birth mother and my adoptive mother were psychotic.  As in certifiable.  I learned to read at a very young age and reading was my escape.  I've always had a huge respect and love of books of any kind.  I was raised on a dairy farm until the age of 10, when we moved to the Detroit metropolitan area.  Talk about culture shock!  Fast forward to my 20's.  I went out west to Idaho on a vacation, fell in love with it and moved there.

I've raised three fine boys, the younger two as a single mom with minimal help.  I've almost always worked two or more jobs, at one point five part-time jobs.  I was totally disabled for eight years.  I then fought my way back to some semblance of health and went back to school.  I became a medical coder and that is what I do today.  However, the work can be spotty and of course the bills are not.

The purpose of this Patreon for me, is too be able to write full time and still pay my bills.

What am I offering?
This is a full-length novel.  It has murder, romance, and mystery with a supernatural component.  There is no foul language or racy sex scenes involved.  This novel has been described as:  A supernatural murder mystery thriller.

The House In The Clearing:

Abby Bordon, retired homicide detective, returns to her hometown of Crockerton, Idaho, where she thinks she's leaving the daily grind of homicide behind her. She is looking forward to a quiet peaceful life as a PI in the small sleepy western town. Her ex-fiancé, the Chief of Police, Tom Bartlett may have other plans for her. As does Jeff Campbell, an ex-coworker. And then there is all the goings on at the Mandell ranch. Add in suspicious deaths and outright murder, some supernatural hocus pocus, one or two busybodies and you have a recipe for murder and mayhem.

If you like Michael Connelly's writing, you will probably like mine.

Why Patreon?

I have been working on this book for some time.  It is fast nearing completion.  I want to be able to finish this book, with two companion books as well as the next book in this series.  In order to do that, I need to be able to write full time.  With the completion of each book, I will self-publish on Amazon.  But you as my patron will see all of this way before non-patrons, plus the exclusive content included on the various tiers. With your help, I can accomplish that.  As you can see from the description in the tiers, I have lots of stories to tell.  And I want to share them with you!






$5000.00 a month

Because of your help, when this goal is reached, I will be able to quit my job and write full time.  With the help of my lovely patrons I will realize this dream.


1 of 1
By becoming a patron, you'll instantly unlock access to 1 exclusive post
By becoming a patron, you'll instantly unlock access to 1 exclusive post
Recent posts by Mary Lou Milstead