Øivind H. Solheim
is creating PHOTOGRAPHY and WRITING - arts, facts and fiction, poems
Select a membership level
Read! Write!
Access to read and comment all of my listed Medium stories - 82 stories as of October 02 2018. 
Learn how to write a poem! 
Access to Insight - Our Poetry Channel, an exclusive forum on Facebook. 
The forum offers unpublished and previously published poems as an illustration to an ongoing mini course: Listen, think, feel, write! 
Publish your own drafts and ask for feedback from the forum. 
Minimum one feedback per month to a draft you've shared.
Insight - Our Creative Writing Channel
All of the above + monthly access to
Insight - Our Creative Writing Channel.
This secret Facebook group offers a place where people can learn and exchange ideas about writing. Members will receive a minimum of three feedbacks per month to drafts they have shared.
When the goal of 5 members is reached, this tiers will include an advanced writer's course exclusively for the forum members.
Personal development - stories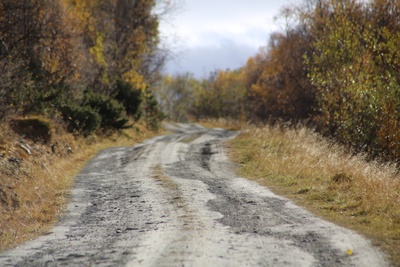 Includes 1$ tiers + monthly access to a minimum of 4 new articles and stories on personal development, relationship and how to live a meaningful life. 
Forum Insight - Our Poetry Channel, minimum three feedbacks per month to drafts you've shared.
About
Welcome!
Oct 1 at 11:32pm
You've landed on Øivind H. Solheim's Patreon home page.
I am a creator of stories about humans and about life as I experience it. I write because it is a way of making myself feel I am alive. I create!
Please read on and explore what this is about.
Very briefly said it's about how to live a better life through writing :) 
- - - 
Who I am
Hello, I am Øivind,
I am an almost five dozen year old Norwegian writer.
I write
- articles, essays, short stories, novels and poems. I love experimental writing, trying out the possibilities of language - the sounds, the words and the music in the lines.
My published books
I have published five books in Norwegian, four novels and a poetry book. The last year I have published a lot of stories in English on Medium.
My topics and my interests
I write on life, focusing on people in relationships and people who are alone in periods. I am interested in exploring life through writing, based on my life experience and knowledge. I want to learn and share what life is all about, especially life as a partner in a relationship.
My poems
I have written many poems on love, loneliness and the dynamics in relationships, and I am in particular interested in long lasting relationships. What happens in a relationship that has lasted for years when the magic starts to fade? What can the partners do in order to save their relationship?
My articles
I base my writings on my experience, my life lessons learnt and my background as an educator and a novel author.
My beliefs 
I believe in truth. I must be true to myself, and I must speak truth to other humans, especially to my nearest ones.
I believe in the power of words to make impact and to contribute to a better world.
And I believe in the power of fiction as a way to spread truth about humans and existence.
Tiers I offer
I have written a number of stories - articles, essays, short stories and poems - and I offer these stories as part of my tiers proposed to patrons here on Patreon. Other services: Feedback and advice on creative drafts, follow online publishing of a novel, membership in Our Poetry Channel.
Recent posts by Øivind H. Solheim