Squale of DJ Squale Music
is creating music, videos, paintings, artwork, good vibes!
Select a membership level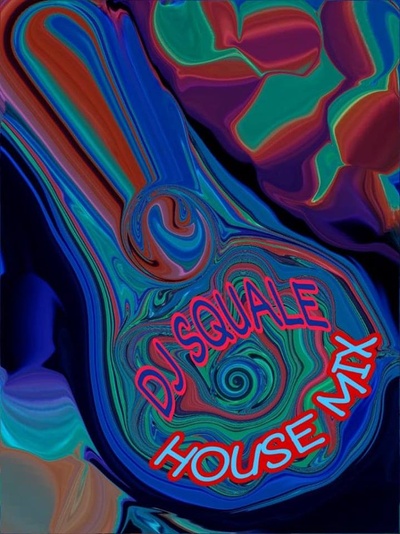 Subscriber
basic level contribution of someone interested in what we are trying to provide and achieve! Receive a free download of my latest musical creation and a custom DJ set mix.  
Access to Patreon  content and other types  of content we begin to offer before they are publicly offered!  
Receive my latest mix and new songs each month as part of our mailing list(email required).
Fan
Fan - a committed level contribution receive all the Subscriber based benefits as well as:
Discounts to events, merch, and music.
previews of yet unreleased work like songs and sample packs, and unreleased DJ sets from events
free schwag like samples of merch being designed, tutorials, samples for music production and Ableton Live content
Personalized emails for monthly contributors who join the mailing list by providing email
About Squale of DJ Squale Music
Hello! Welcome to our journey! I'm Squale of DJ Squale Music and this is my artist page, although I don't go this journey alone. Together my wife (Mrs. Squale) and I are always working together as a team, partners, and as husband and wife. We find much inspiration and assistance through each other in our pursuits of our respective paths. My path and journey as a former chef realizing his dreams and manifesting my future as a professional DJ and aspiring music producer of Electronic based music. I have already grown a local persona and have been developing and growing myself as a brand and artist on my journey as I have moved into other semi-local areas like Baltimore and Philly. I started out almost 2 years ago by hosting and creating an event I dubbed Lights Out: Music and Art Exhibition which was based around the belief that we are all to often "shown" the light which undoubtedly carries significance but more often then not don't take time to turn the "Lights Out" and take a look through the dark and see all that we have missed. We search for beauty in the darkest of places. The principle behind the show is the artists, the vendors get there space for free. As a one night all night event in contrast to the area's popular outdoor festival scene which often requires vendors fees, plus the travel costs, set-up, and the food consumed throughout the weekend. Offering a one night event gives the chance to vend while knowing sleeping and food costs are not a concern and that there art and craft sales are all there's to keep. The music artist are up and coming aspiring local DJ's whom did this event for free for the promotion and exposure the event offered as well as the networking that comes along with such events. Now we work alongside other local promotion and record companies who host events that we help to promote and bring our unique brand of art, music, entertainment, and appeal to. We often set up with a number of UV lights, lasers, and other psychedelic attraction at events as well as bring our natural expressive and high energy personality to which is usual more of a draw then the lights. Together wee work to create art, music, inspiration, and synergy with the local arts scene and people who embrace the creative side of the human experience. We are currently providing music, as songs I made, and mixes I put together on a monthly basis. We both paint canvass art pieces and working to expand into things such as videos and tutorials, I am also learning to make custom and purpose driven templates for Ableton Live, and can soon offer up lesson plans for music production tips and techniques as well as merchandise and other types of content and products like sound packs, or mix downs, track feedback, or basic mastering of tracks and collaboration ideas and opportunity. Join us as we keep up with providing content as we journey into and down the rabbit hole of the artist and music industries, together we can grow, create and inspire others to make changes to this world that can make life better and more enjoyable for ALL people. We are 1Life...1Love...1World...2gettheR.R.
This goal is again to help to obtain the proper equipment nessacary for my music production and social media and content outlets.  i.e. a webpage that needs hosted, studio monitor speakers for production, studio equipment like insulation or upgraded equipment like microphones, MIDI controllers, etc...
1 of 2
Recent posts by Squale of DJ Squale Music