NIKO VC
is creating Educational Blockchain and Cryptocurrency Content.
Select a membership level
NIKO VC Minecraft Servers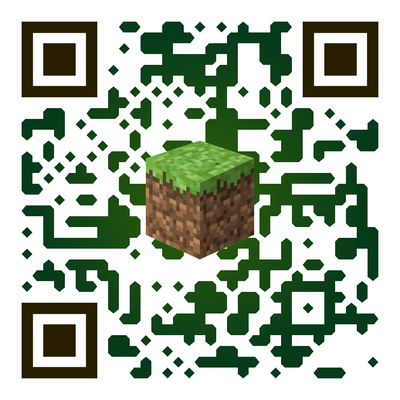 Let's Play Minecraft Together to help build a better community.
 Lightning payments integrated into Minecraft server. 
https://steemit.com/skyroad/@immanuel94/skyroad-minecraft-server-servereinfuehrung-v0-1 
 -  
2.3 The bank
At the bank it is possible to exchange the self-made event points for coins and to receive cryptocurrencies. To open the bank menu, you have to click on the bank NPC, then it can be used by clicking on the chat links. You can currently trade your own coins in Bitcoins, STEEM Dollar and Steem Power.
PlayMC's bitcoin economy
PlayMC's server has plugins that change the main Minecraft game into mini-games, where players either cooperate or fight against each other to win. Each game has different objectives and different ways for players to earn their bits.
A company spokesperson said:
"For example in our game type 'ArcherGames' players fight each other in a last man standing game mode. Each player is rewarded a small amount of Bits for killing other players and if they come in first, second or third they are rewarded with a larger amount of Bits."
As well as awarding bits for standard play actions like kills and wins, PlayMC also allows its players to earn them for winning tournaments and powerups, and in non-game actions like bug reporting, blog post writing, bounties, and acting as server staff.
No parents had yet approached the company for more information on bitcoin but plenty of young players have been actively trying to understand digital currency, the spokesperson said.
Most of the team's time is now spent clearing up misconceptions about bitcoin and providing links that explain bitoin in simple terms.
PlayMC also has an extensive explanation of bitcoin and its in-game 'Bitconomy' on the company website.
About
The Blockchain Society
Now Integrating Knowledge with Opportunities
(NIKO)


Founder of NIKO VC.
We are a Blockchain Venture Capital and Research firm that aims to educate Ireland about Blockchain, Cryptocurrencies and the potential opportunities they provide.

Many Irish companies are looking into the Blockchain ecosystem as the IDA has set-up "Blockchain Ireland" to investigate this emerging market. Blockchain Ireland is already working with academics like NUI Galway and Trinity to discover the various applications of this technology. Other Irish companies such as Deloitte, PwC Ireland and Wachsman are also looking into the space to adopt this new technology to safely and securely store their data.