Hananosinn
is creating Art,Illustration,manga,novel
Select a membership level
About
Hi! My name is Hananosinn.
I draw picture by the smallest of Nintendo 3DS,standard accessories(windows paint tool)and a mouse because I have no drawing tablet and scanner,etc.
I am going to buy a drawing tool when I have saved enough money.
Plus the 3DS malfunction requires repairs.
If I will repair it,I must pay 46 dollars.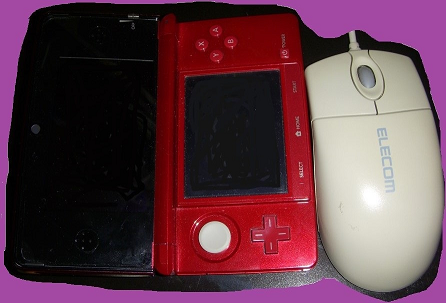 I am good at art.
That's because my grades of art were much better.
I got a prize at school.
That prize was paint etc. However, I did not use it because it was too good to use.
That paint cured.
In other words I was not enthusiastic.
For one dollar, how many dollars are supported, please have a sentence saying, but please think that it is a decoration.
For the time being, I will paint pleasantly and I will do it for the purpose of "seeing by myself" and "decorating it at home."

As I can hardly read English,I don't know how to use this site well. 

How to use 'Patreon'?
I can't explain that well with my English.
Please see the site on Patreon Help Center & FAQ.
Comic
…The hero is an old man .
It is funny and heartwarming story.
Cooking
…Are you interested in " What is Japanese eating for every day " ?
…seeing is believing!
Now I will post a photo of my usual meal.
Look forward to it!
--
<add>
February 2016…Although I have not earned money from this site yet, I bought a pen tablet with pocket money and I repaired my Nintendo 3DS.
2017/01/26... Discontinue dish images and grandfather manga indefinitely. The reason is that every day chores are busy.
2018/10/26 ...
novel
...It is a novel written in Japanese.
I can not translate it accurately into English so I will put it in Japanese.
manga
...It is a manga written in Japanese.
I will do the translation someday when I have time.
By becoming a patron, you'll instantly unlock access to 255 exclusive posts
By becoming a patron, you'll instantly unlock access to 255 exclusive posts
Recent posts by Hananosinn