Honeycomb
is creating Illustration, novels, fictitious worldbuilding
Select a membership level
Egg Fruit
-Access to my discord channel
-Access to all posts tagged with this tier
-Ability to participate in content creation polls
Just Hatched!
-You have a baby sunflion now! Good luck.
-Access to all tagged content
-1 500x500px doodle reqest a month
About Honeycomb

Who is Honeycomb?
Hello, my name is CJ, and I also go "by Sunflowre Sariel". I'm a lgbt+ sci-fantasy artist and writer based in the twin cities in MN, USA. Using this patreon, I and my co-author be bringing original content to your table in the form of illustrations, sketches, and writing that is mostly related to my novel projects. I have plot and thematics for several novels or mixed media pieces that have motiffs of transhumanism, interdimensional timespace travel, simulation theory, and quantum ressurection.
Due to myself and my co author both being mixed race and myself being non binary transgender, we've come to create characters in these stories that reflect these cultural aspects of ourselves. We both hope that other people who like them have a way to support projects relating to them. I am currently in the continuous process of making art for my projects, and art related to them will be posted here along with other patreon content. 
4/30/19: I'll be launching patreon here just to be sure I have legacy mode, but there will be inactivity until further notice 
What is there to expect?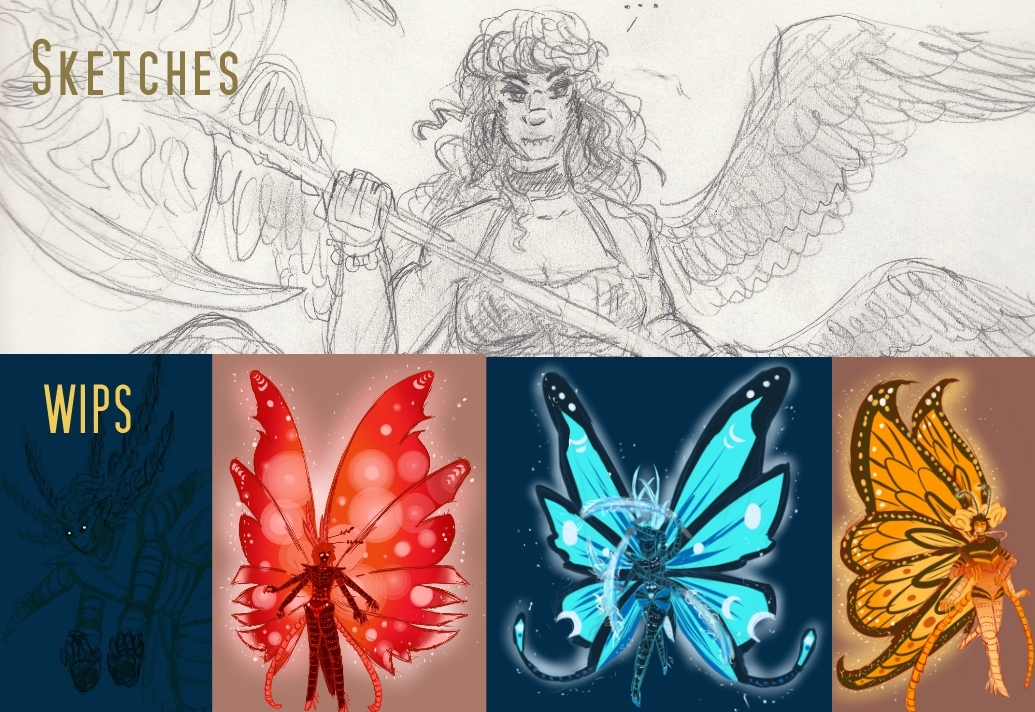 Regardless of what tier you choose, I will do one  update a month that all patreons will have access to. This update may includes things of the following type:
New illustrations
Pieces of writings (4k words or more each)
Art Compilation & Commentarys
Novel projects: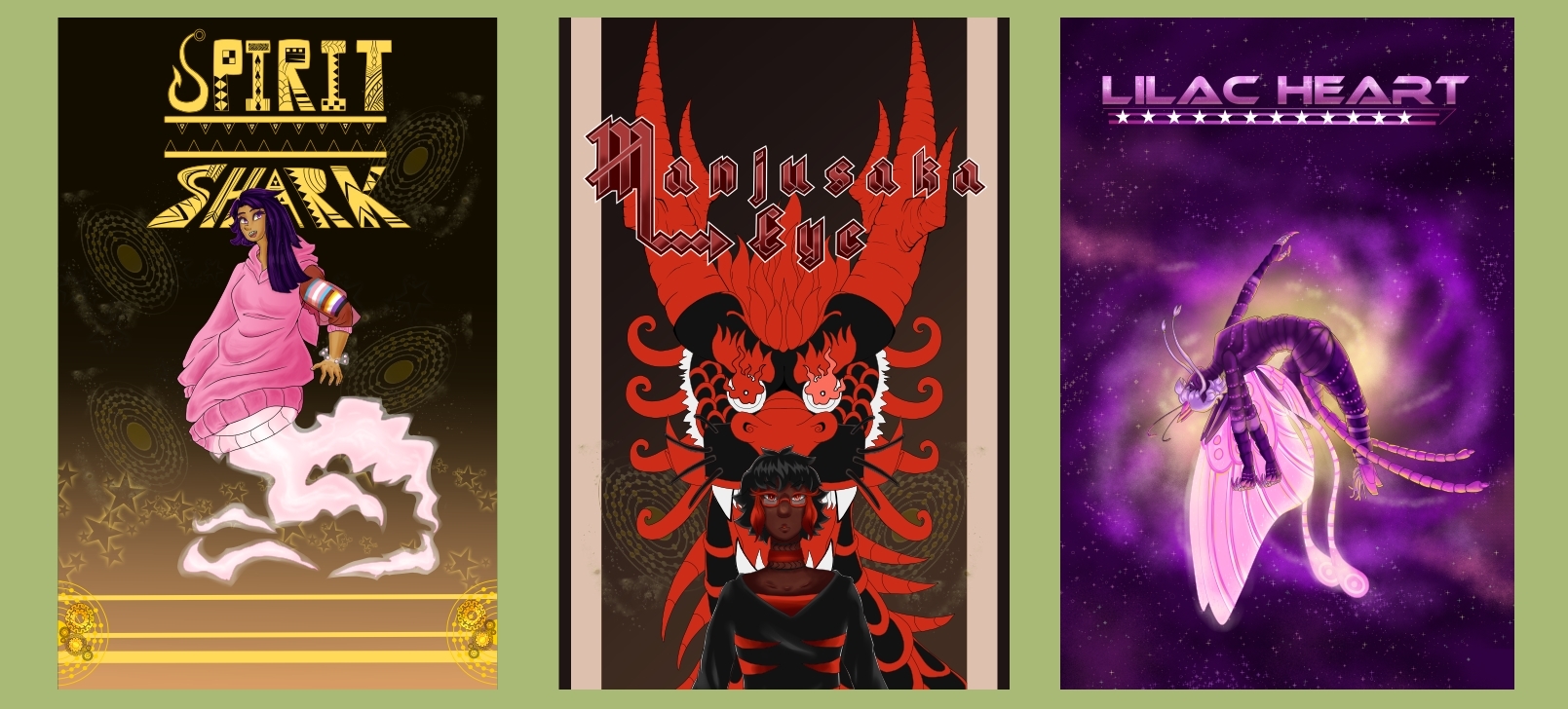 As far as my novel projects go, there are several that I have been working on. Spirit Shark is the only one with most of it's chapters done after going through several drafts, etc. It is 70k+ words in, which is around the length of the first harry potter book, for reference. As for the other two, they have just as much conceptual development and visual design as spirit shark thus so far since various characters are reoccuring, but no written chapters quite yet. I am Hoping to change that with your support! Each contribution helps me feel more secure and able to concentrate on writing and publication. Thank you!
When I reach this goal, I'll add more content and perhaps expand on rewards. I'll do a special lgbt+ flag illustration with several cast members from my work.
1 of 4