Artistic Directors of the Future
is creating diversity at leadership level in theatres across the UK
Select a membership level
Thank you so much for your support and for becoming a Patron! We will send you a warm, virtual hug and a thank you email.
This is truly amazing! Thanks for your support! To show our appreciation, we'll send you a thank you email and a virtual cuddle from the ADF team! We'll also give you access to our patron-only feed for blog posts and picture updates.
WOW! That's incredibly generous of you! You really like us and you'll be pleased to know that we love you too! We'll send you a thank you email along with a heart-felt virtual hug!  We'll also give you access to our patron-only feed for blog posts and picture updates and you'll receive access to one unlisted piece of content for your eyes only!
About
We work with BAME directors at varying levels of experience to inspire, prepare, support and empower the next generation of artistic leaders giving them the leverage they need to progress to the next step.
By working in collaboration with the theatre industry, academia and numerous leading producing theatres located nationally, we deliver a unique and pioneering artistic directors training programme, generate access to positions of authority and create exclusive networking opportunities.
We take pride in being an advocate for our ADF Associates, helping to build strong connections with board members, policy makers and gate-keepers. Through our advocacy work we are able to increase the visibility of our members and both examine and influence the process of recruitment.
We believe that by demystifying the role of the artistic director and celebrating the talent which exists in our community, we will challenge the status quo and change the face of theatre.
ADF Team 


Artistic Directors of the Future is led by the Founder/Managing Director, Simeilia Hodge-Dallaway, author of the first monologue book for black Actors from black British plays: 
The Oberon Book of Monologues for Black Actors
, former manager of the Royal National Theatre's: 
Black Play Archive
and most recently the author of a second monologue anthology published by Bloomsbury: 
Audition Speeches for Black, South Asian and Middle Eastern Actors
and contributor for 
Audience (R) Evolution: Dispatched from the Field edited by Caridad Svich
.   
Simeilia's passion for increasing diversity within the arts has always been reflected in her work. Having worked in managerial and artistic positions at various reputable mainstream theatres over the last ten years, feeling disgruntled by the lack of diverse leaders she decided to set up Artistic Directors of the Future to provide new pathways and more equal opportunities for aspiring BAME leaders to succeed.
Simeilia joined forces with Narrow Paths Films and Theatre Royal Stratford East in 2013 to produce 'Voices from the Black Row', a short film documentary about the lack of education of Black British plays. More recently, Simeilia became the co-producer, alongside award winning Chicago-based playwright Reginald Edmund, for the international project, Black Lives, Black Words, steering London's response to issues pertaining to the Black Lives Matters movement at the Bush Theatre, London.
Research & Development Consultant, April Brown is helping to develop the ADF programme while undertaking an MA in Arts and Cultural Management from the department of Culture, Media and Creative Industries at King's College London. Since graduating with a degree in Music & Arts Management in 2010, she has been working for a number of creative organisations executing youth arts and community engagement projects.
Passionate about arts and social change, she is a fellow of the School for Social Entrepreneurs and was selected to take part in theUpRising youth leadership programme in 2013. April has drawn upon her experience in project management, research and facilitation to encourage constructive relationships between arts & culture and diverse communities.
She is currently part of the London International Festival of Theatre (LIFT) 2016 producing team and writes for gal-dem.com, a creative online magazine written by BAME female students for all to explore.
What we do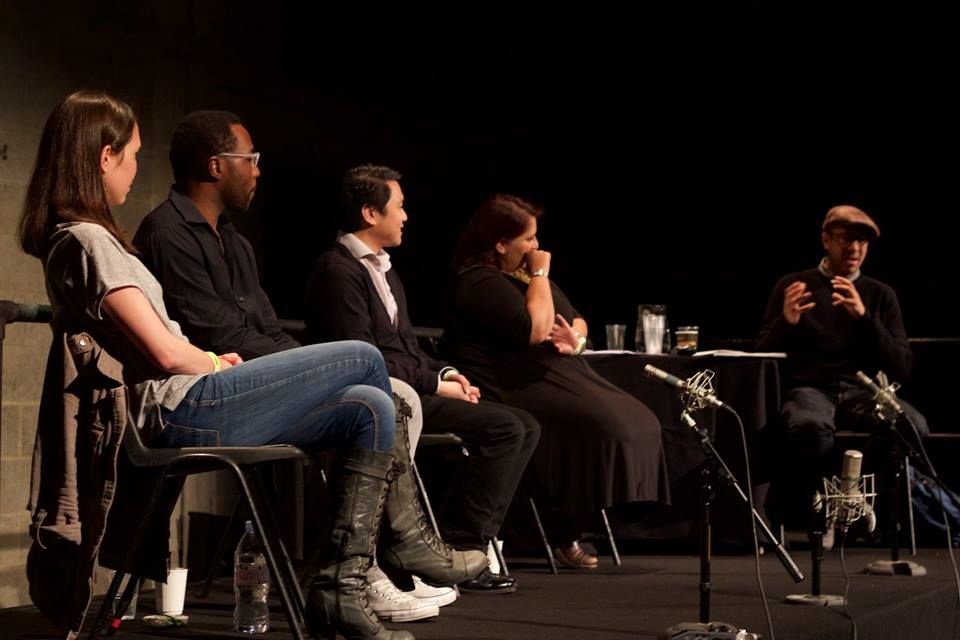 In the last two years, ADF has produced bespoke nationwide monthly artistic directors' training programme, full-day sold-out public conferences with panels consisting of a wide range of leading theatre industry delegates and sold-out new writing festivals to showcase the work of emerging and experienced BAME artists.
Our artistic work has responded to social issues such as ADF Talks Brexit: a response to the EU referendum result (listed in Time Out magazine as one of the top five Brexit event in London and the international project 'Black Lives, Black Words' (inspired by the Black Lives Matter Campaign). Both events consisted of staged performances of new writing by groundbreaking BAME playwrights such as: Trish Cooke, Courttia Newland, Oladipo Agboluaje, Yolanda Mercy, Tristan Fynn-Aiduenu, Firdos Ali, Omar El-Khairy, Theresa Ikoko, Ryan Calais Cameron, all the plays are directed by 
ADF Directors
. The plays were filmed and can be viewed on the
ADF YouTube Channel
.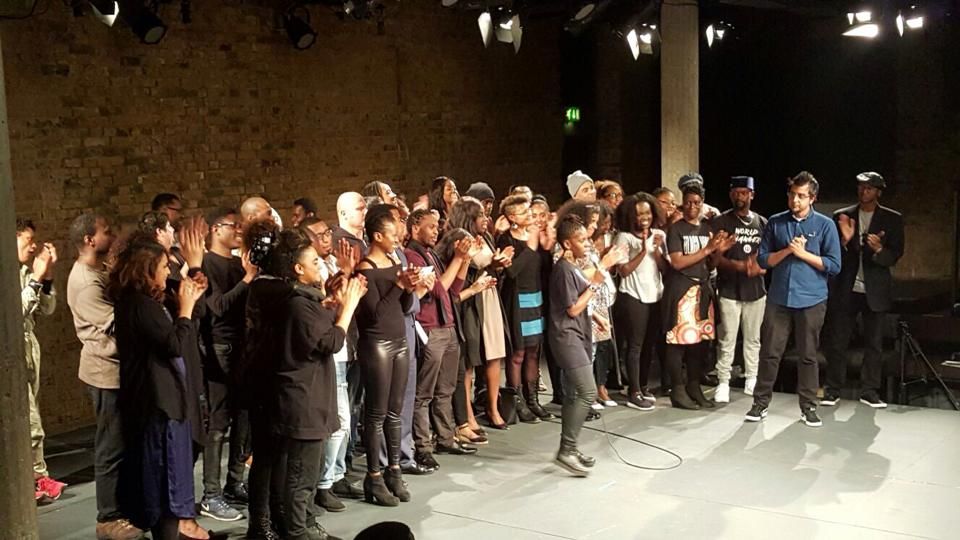 "An essential alternative to the tried and tested and often stereotypical narratives" Cook N Curry on Black Lives, Black Words, March 2016
Our aim
All our projects are driven by the aim to increase accessibility and to provide opportunities that are not afforded to our BAME members.Our work is informed by the needs of our members who vary in experience, gender and cultural backgrounds. By facilitating regular on-going consultations at various stages of their development, we are able to understand, monitor and challenge personal and professional barriers that prohibit them from considering, applying for or securing senior management roles.
Working in partnership with NPO theatres across the country we deliver tangible solutions to existing barriers, and create sustainable and meaningful progress at the heart of mainstream theatres across Britain.
Media and Reviews
Matt Trueman: We must remove the barriers to becoming an Artistic Director
Georgia Snow: Madani Younis 'Diversity quotas in theatre are tragic'
Simeilia Hodge-Dallaway: Beyond the Canon
Georgia Snow: Bush Theatre boss complains white voices are dominating diversity debate
The funds raised here will allow us to: 
Pay a small fee to a part-time Administrator to support arts council funding as well as seek other funding opportunities and to help with the day to day administration of the organisation. Inc updating the website, newsletters and responding to ADF official correspondence.
Cover the minimum running costs of the organisations. Inc. wesbite, domain name, stationery, etc. 
Education and Outreach. To facilitate and develop relationships with senior management teams and board of directors of reputable arts organisations in order to create training and artistic/managerial employment opportunities. As well as, building relationships with emerging and experienced BAME practitioners to inspire, nurture and develop the next generation of leaders in the arts sector. 
Support our on-going ADF Artistic Directors Training Programme providing our members with opportunities to meet and engage with more theatres outside of London throughout the regions.
Support our latest project: Beyond the Canon: A celebration of the most sensational monologues written for culturally diverse actors. Inspired by the most recent collection of monologue anthologies edited and selected by Simeilia Hodge-Dallaway 'Audition Speeches for Black, South Asian and Middle Eastern Actors' Beyond the Canon is a showcase of monologues, performed by student actors and directed by ADF Directors, in collaboration with RADA and the National Theatre.